As California politicians declare their commitment to dealing with homelessness, they should also acknowledge that it originates in the state's chronic shortage of housing that shows no signs of abating. Dan Walters, 23 January, 2023
According to Lauren Lowry, Director for Housing and Community Development at the National League of Cities, "chronic homelessness costs the public roughly $30,000 to $50,000 per unhoused individual each year." In 2019, when the City of Modesto and Stanislaus County permitted camping at the Modesto Outdoor Emergency Shelter (MOES), the cost per camp resident was estimated to be $13 per day. That's less than $500 per month, or under $6,000 per year. According to one Stanislaus County Supervisor, the benefits of permitted camping far exceeded the costs:
Chairman Terry Withrow of the Stanislaus County Board of Supervisors said it is much more expensive to let people live on the streets, which he said includes the cost — in time and money — of police officers and firefighters responding to calls involving homeless people and their visits to the emergency room or jail.
Given the savings gained from permitted campgrounds, you would think state and local governments would have rushed to permit camping years ago, but that's not the case. Instead, with few exceptions, the default tactic for managing homelessness throughout California has been law enforcement, mostly in the form of periodic sweeps that do nothing more than move homeless camps from one location to another.
There are many reasons why homeless numbers continue to grow despite billions of dollars spent trying to manage them, but one critical factor is the failure to accurately define the problem. From the beginning, authorities everywhere have blamed homelessness on the homeless.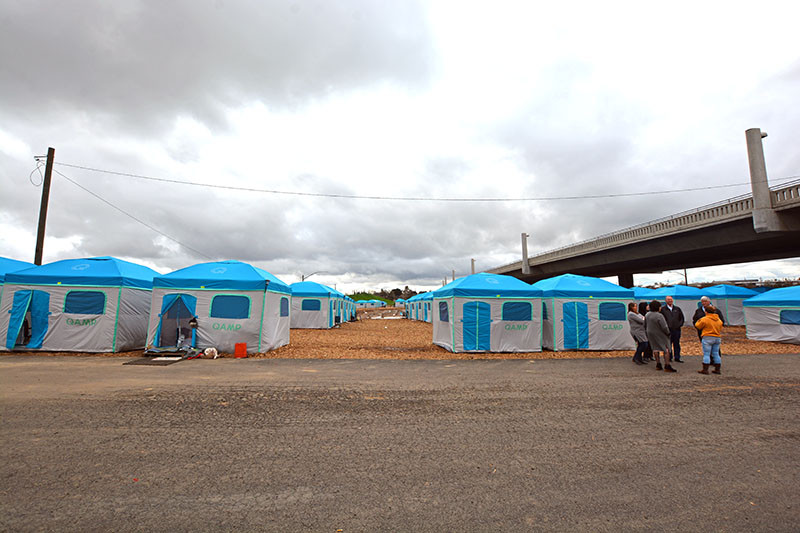 Recycling Ronald Reagan's oft-quoted claim that people are homeless, "you might say, by choice," state and local governments have taken the former President's  unsupportable claim to mean homeless people have options for shelter other than homelessness. They do not.
Though California's severe housing shortage is a widely recognized reality, it's almost never acknowledged as a major causal factor in homelessness. In fact, according to recent research by Dan Walters, housing shortages are the driving forces in the state's rising numbers of people with nowhere to go:
The economic laws of supply and demand mean the housing shortage results in high home prices and rents. As those costs, particularly rents, filter down to the Californians on the bottom rungs of the economic ladder, they result in California's having the highest rate of poverty of any state, 13.2%, when the cost of living is included in the calculation.
Last month, the U.S. Department of Housing and Urban Development (HUD) began offering grants to communities with coherent plans for reducing homelessness. HUD grants recognize that critical factors for success in managing homelessness include "short- and long-term rental assistance, case management and housing navigation to transition people from unsheltered settings and interim housing to permanent housing."
The most cost-effective forms of "interim housing" are permitted camps like MOES. Permanent housing in the form of stick-built apartments, condominiums and "affordable" houses is years away, but a growing menu of timely transitional options includes Pallet Shelters, community centers like Alameda's Dignity Village, and Conestoga Hut micro-shelters.
Despite these cost-effective options, most state and local authorities have remained committed to congregate shelters as the only alternative to sweeps and life on the streets. Stanislaus County's low-barrier shelter in the City of Modesto offers a telling example of why shelters fail to reduce homeless numbers.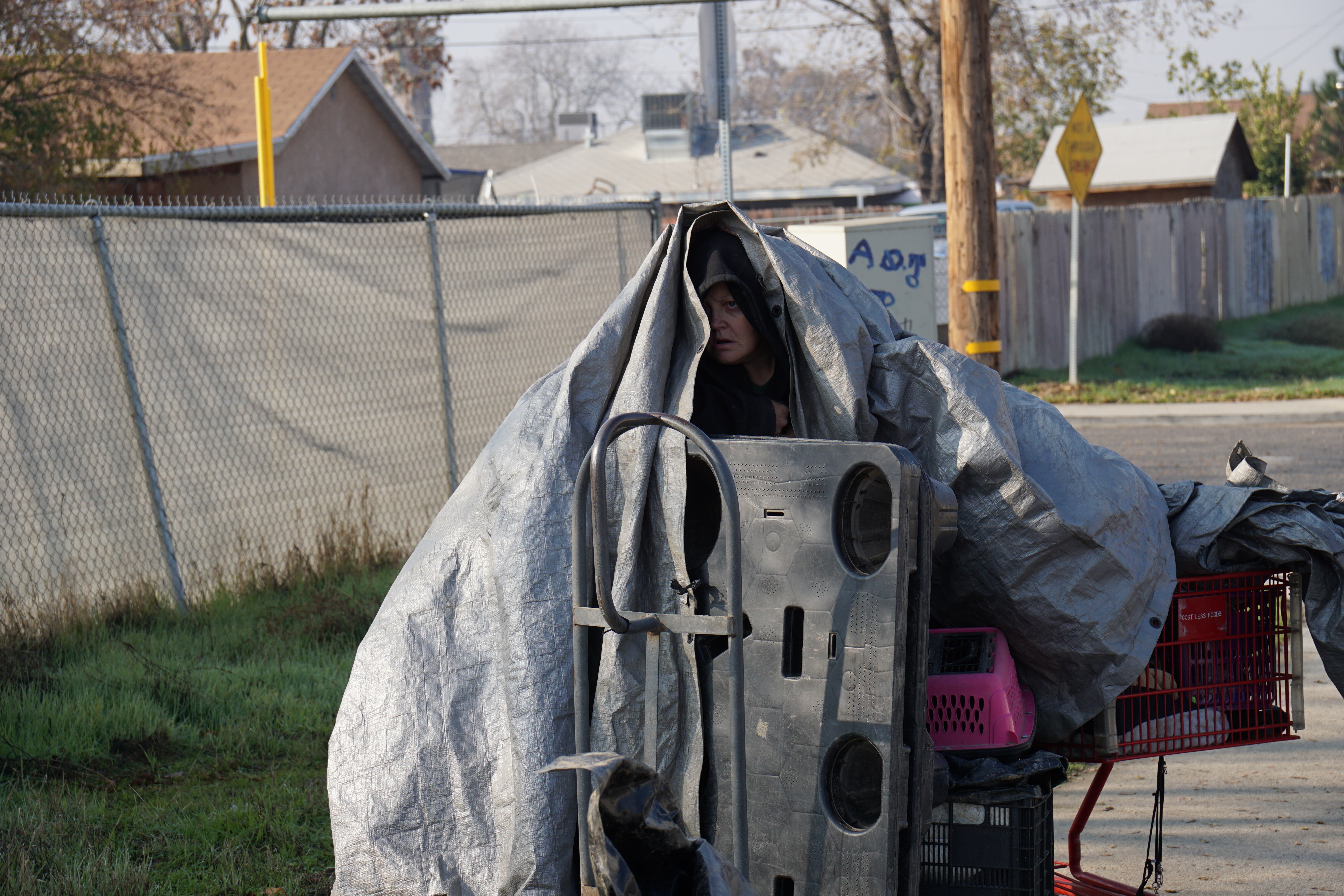 The county shelter was supposed to offer a better alternative to MOES, Modesto's permitted tent encampment, when it shut down in 2019. With 182 beds, the shelter was obviously inadequate to serve the almost 500 residents of MOES. Moreover, people who moved in began referring to traditional congregate living as "jail with key," mostly because of the regimented exit and entry times, ambiguous and arbitrary rules, and dim prospects for permanent housing. Some residents had to wait for years before finding housing of any kind.
After the shelter filled, some previous residents of MOES began camping on the dead-end street adjacent to the shelter. They were soon chased away.
Today, local homeless numbers continue to increase, local shelters are full or near full, and the vast majority of homeless people prefer encampments to shelters in any case. Nonetheless, with few exceptions, state and local authorities seem committed to futile exercises in harassment, as they continue to enforce sweeps and citations as their only options for managing homelessness.
During a winter when drenching rains and freezing temperatures have resulted in warnings about the danger to plants and animals, there has been little to no widespread concern for the tens of thousands of people among us who are huddling under tents, tarps, plastic bags and building overhangs while waiting for the next order to move along.
Rather than recognize the plight and humanity of people who've been driven into the dirt by circumstances beyond their control, we've chosen instead to objectify, dehumanize, and demonize the most vulnerable among us with a campaign of extravagant cruelty, treating human beings like trash and then wondering why they won't just go away.