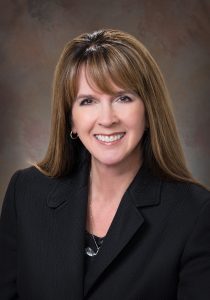 Rumor has it that when Modesto City Councilmember Kristi Ah You made a public plea for Laura's Law earlier this month, it ruffled a lot of feathers. Apparently some of our elected officials still believe that there's no point in trying to help people who don't want help, even when they're severely mentally ill.
But when it comes to those who are mentally ill, the whole issue of "wanting help" is bogus. The clinical term for mentally ill people who don't want help is "anosognosia." Loosely defined, it describes the condition of being sick while thinking you're well. Some local experts estimate up to four out of ten homeless people are mentally ill. Most of those sick people think they're perfectly sane.
Laura's Law is strictly limited to mentally ill people with a documented history of psychiatric hospitalization and repeated failure to show improvement without assistance. In the vast majority of cases, those who qualify for court-ordered treatment under Laura's Law also have a history of violence toward others and/or harm to themselves.
Homeless people who scream, curse, and brandish sticks and steel rods, are obvious candidates for evaluation under Laura's Law. At present, such people are often given jail time, which almost always exacerbates their illness. After a short sentence, they're released, rejoin the homeless population, and the cycle begins all over again, until they cause harm severe enough to result in a long prison sentence.
Under Laura's Law, these mentally ill people have a far better chance of moving from homelessness to assisted living, where they would be less threatening to everyone, including themselves.
Lonny Davis is one of our most knowledgeable local experts on the mentally ill. He's had decades of experience with mentally ill homeless people through the family business, which operates assisted living facilities.
Davis is a staunch supporter of Laura's Law. He recently wrote the following:
"I would advocate for the embracing of 'Laura's Law.' This law is presently enforced in several California counties and allows for court-ordered outpatient treatment. If implemented, it could have the effect of limiting the cycle of multiple hospitalizations which return individuals into at-risk environments (homelessness) without addressing their illness with strategies which would benefit them (many of these individuals desperately need compassionate custodial care)."
Anyone familiar with the large numbers of mentally ill homeless people soon realizes even Laura's Law is only a tiny step forward toward reducing the manifold harms of homelessness. The majority of mentally ill homeless people live in shadows, bedeviled by their own private demons and causing harm only by their presence, which often provokes jeers and harassment from people who don't understand their plight. Though they need help, they usually don't qualify for Laura's Law for the simple reason they aren't violent.
But Laura's Law would reduce the harm and danger brought about by the most extreme cases of mentally ill people experiencing homelessness. It would represent a beginning step for a region that has been far too passive in addressing the escalating emergency of more and more sick people on our streets and in our parks. It has to be implemented by county supervisors, who need to hear from their constituents how important it is to enact Laura's Law now.