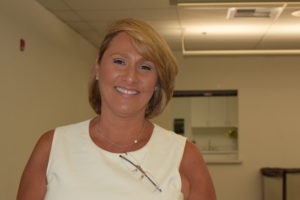 Julia Orlando came to town Friday. Orlando is the Director of Bergen County's Housing, Health, and Human Services Center. She achieved nationwide fame in 2017, when the New Jersey County became the first officially recognized county in the United States to end chronic homelessness, defined as including people "who have experienced homelessness for at least one year or repeatedly while struggling with a disabling condition."
With decades of experience developing social services and a Master's Degree in Psychology from Columbia University, Orlando applies an unusual mix of on-the-ground experience and advanced training to a problem she says is, "a crisis. It's a disaster."
What may be most unusual about Orlando's approach to a, "sustained end of homelessness," is her willingness to deliver the blunt truth to people who don't want to hear it. After emphasizing that with regard to ending homelessness, "Everything is about political will," she delivered a series of unpleasant realities to a packed house at the Salida Public Library in Stanislaus County.
She said that when addressing homelessness, it's important that solutions be designed like a, "crisis response." In addition to political will, she said it's important to have a clear purpose.
Bergen County chose the Housing First model, and Orlando said that meant having clarity of purpose about exactly what county officials wanted to do. When a local official asked her what to do about high percentages of drug addicts and mentally ill people among the homeless population, she prefaced her response by saying, "You're not going to like this."
What many people don't like about Bergen County's approach to ending homeless is the county's leaders' honest assessment of what it takes to address what is in most states on the west coast an escalating crisis. And it's most likely an escalating crisis because too many political leaders haven't yet faced a series of unpleasant truths about what it's going to take get people off the streets.
To questions about addicts and the mentally ill, she responded, "Our goal was to get them housing, not undo the things they'd done. But Housing First doesn't necessarily end with housing." Orlando said many people will need services after they've been housed.
She added observations like, "If you don't make shelters what people need them to be, they're not coming into the shelter," but, "Shelters should not be housing."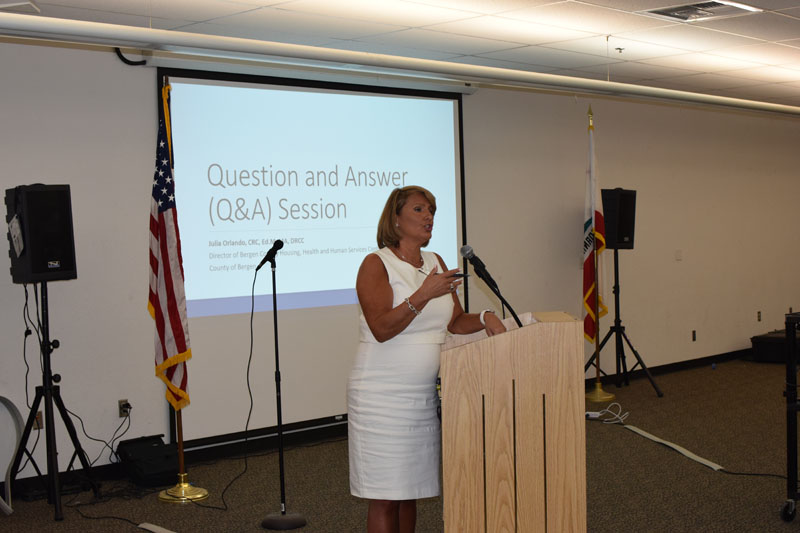 Much of what Orlando had to say goes directly against the grain of the conventional wisdom, which frames homelessness in terms of choices and sees most attempts to help homeless people as, "enabling." She said,
"If you really want to get people off the street, you have to do it on their terms."

She went on, "Get rid of the rules. We dropped the rules—low barrier, no barrier—our goal was to get them to housing."

"You have to meet people where they are. If you want to get people off the streets, you have to build things they want to go to."
Orlando's words were clearly discomforting to many in the packed audience, but among those who are out daily among homeless people there were a great many nodding their heads in approval.
They've already learned that homeless people prefer homelessness to the dirty, vermin-infested places that are too often their only other options. They also prefer homelessness to having to abandon pets or be separated from their spouses. In that regard, they're no different than other people.
There will be those who argue that because Bergen County is relatively wealthy and its homeless population much smaller than in many California counties, solving homelessness was much easier there. But another unpleasant message from Julia Orlando was that solving homelessness is very hard, even for places like Bergen County. She repeated, "It's so hard," several times and added that homelessness won't be solved except by collaboration among all members of a community.
She also pointed out what could be the ultimate barrier for dealing with homelessness in the San Joaquin Valley when she said, "Funding is going to upset people." Ending homelessness is going to cost more money than most people imagine, but Orlando also had an answer to that problem.
"You're already paying," she said. She said people need to measure the costs of Emergency Room visits, law enforcement, and social services against the reduced expenses of housing. She emphasized the harm to businesses from having homeless people visible and under foot near their workplaces. She could have added the loss of property values when homeless people frequent parks and nearby neighborhoods.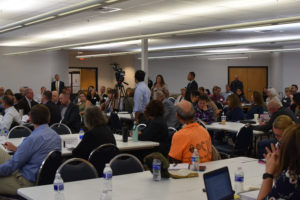 Most studies have indeed shown that housing people is cheaper in the long run than leaving them on the streets. The challenge for everyone is going to involve abandoning preconceived notions and admitting past practice hasn't worked.
That challenge will first have to be met by political leadership, which is why Orlando said emphatically and more than once, "Everything is about political will." But community leaders will also need to know voters support their efforts.
"It's so hard," said Julia Orlando, and she's right. It's going to take entire communities to get where we all want to go, but at least we've been given a good set of directions from someone who knows the way. Now we just have to follow them.