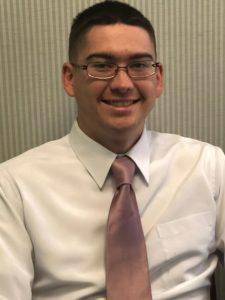 My name is Hunter Sauls, and I am running for Modesto City Council for District 6. I was born on April 3rd, 1997, and I have lived in Modesto all my life. I graduated from Central Catholic High School in 2015, and then joined the United States Army as a 19K M1 Armor Crewman, driving, loading, and shooting tanks with the 1st Cavalry Division at Fort Hood, Texas. I spent 3 and a half years in Fort Hood, as well as spending 10 months of those 3 and a half years on a rotation to Camp Casey in the Republic of Korea to train with South Korean forces.
After I was honorably discharged from the active service, I joined the California National Guard as a 27D Paralegal Specialist. The Paralegal Specialist provides support to unit commanders and the Office of the Staff Judge Advocate, as well as provides legal documents in courts-martial, Article 15 actions and other military justice matters. I am stationed at the National Guard Armory on Kansas Ave in Modesto, where my duties require me to provide legal and administrative support to my Battalion Command Staff. I also work with my father Scott at Willey Printing Company in downtown Modesto.
I decided to run for the Modesto City Council for District 6 because I have always wanted to run for elected office and I have always wanted to serve the town that I was born and raised in. I have read and talked with people about the lack of transparency, direction, and care for the voice of the people that the recent City Council has had, and I think that I can bring a youthful and motivated spirit to the council. I want to connect with the people of my district and those of Modesto to discuss all issues that the city faces currently and will eventually have to face in the future. My time in the Army has taught me the value of working hard and giving 100% percent at all time, and I aim to bring that attitude and more to the City Council.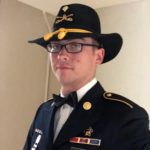 I can help my district and the city of Modesto by always being open and accountable to them, and always trying to do my best to get the input of everyone, whether they agree or disagree with me on those issues at hand. I want to build a trust and a dialogue between myself and the people of Modesto so that we can discuss issues and try to work together to formulate reasonable plans to solve problems.
I promise to always stand on principle with everything I do, even if that means I will stand alone. I do not want to be viewed as a backroom dealer, or someone who does not take the people's input into account. I want to be someone people can feel free to talk to, to discuss everything and anything, to exchange ideas with, and ultimately to forge a plan to make our city and community better, not only for our generation, but for generations to come.
I hope that I can do right by the people of District 6 and Modesto, and I hope that I can prove myself worthy of being their representative on the Modesto City Council. I know that I am up to the task, and I look forward to getting to work!