Way back in 2011, the Columbia Journalism Review published an article about Modesto's dire need for news. This was when the Modesto Bee still had hundreds of employees, slightly down from its peak of almost seven-hundred, but still a respectable number for a local newspaper.
Today, Bee employees number in the low dozens. The paper still includes national news, and the local range of coverage still extends throughout the northern San Joaquin Valley, though it's mostly confined to Stanislaus County and nearby cities—but as might be expected, local coverage has gotten thinner and thinner.
Given the extreme loss of people, the Bee does a remarkable job. Nonetheless, Modesto and the northern San Joaquin Valley still need news, now more than ever.
Unfortunately, the Bee's ongoing loss of coverage makes it harder for readers to justify subscriptions, especially when delivery and service seem to be getting worse all the time. Below, Babette Wagner expresses the frustration and loss we experience when our local paper can't even find its way to our front lawn. Ed.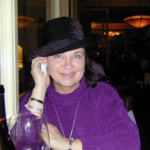 Founded in 1884 as The Daily Evening News, our hometown Modesto-originated newspaper went through several incarnations to reach what would later become today's Modesto Bee. After several name changes, it was eventually purchased in 1924 by McClatchy Newspapers, after which it was merged that same year with the Modesto News-Herald, adopting that name as part of a consolidation.
By 1933, it had officially expanded the name to The Modesto Bee and News-Herald, still remaining a part of the McClatchy family of newspapers, a corporation which started on the heels of the California Gold Rush in Sacramento with The Daily Bee, first published on February 3, 1857, where the Sacramento edition eventually became the McClatchy Corporation's flagship newspaper under the Editorship of James McClatchy.
By September of 1943, the cartoon "Bee" which is still seen on Bee mastheads could be seen on all of the Bee newspapers, was named Scoopy, and had been created for the McClatchy Corporation by Walt Disney, who, though not known for taking on commercial work, agreed to draw Scoopy if the McClatchy Company would donate $1500 to the Army Relief Fund of WWII.   By 1975, the Modesto paper had abbreviated the name on its masthead to The Modesto Bee and had become a vital part of the Stanislaus and neighboring county regions.
But the Bee is not the same as it was when many first subscribed, even just a couple decades ago, much less when many of us were growing up in Stanislaus County.  Since those halcyon days, The Modesto Bee has downsized, and become more impersonal; many now find it a sparse paper with a sporadic to outright absent delivery system and a non-existent circulation department. Today's Modesto Bee is hemorrhaging both readers, staff, and advertisers, not to mention its long-gone local publishing facility and other key parts that many of us once took for granted.
Despite complaints, the problems continue to fester; subscribers are not happy. After living in one area over 33 years (where, even there, delivery became more and more sporadic as time passed) we moved over two years ago and again, live in a readily accessible area (Village One) in a well-designed development of one and two story homes in which it is apparently even more difficult for The Modesto Bee to manage household deliveries.
Almost since our arrival, it has seemed to us that we are living in a virtual news desert as Village One does not appear to be on The Modesto Bee's delivery map. Those few of us who have continued to subscribe would often be missing not just one or two papers a week, but often the entire week!  When we called the subscription line, we'd reach a robo-answering machine and a promise for a soon-to-be home delivery. Out of well over 100 calls, it was rare that we, or our dwindling number of subscriber neighbors, received the promised paper.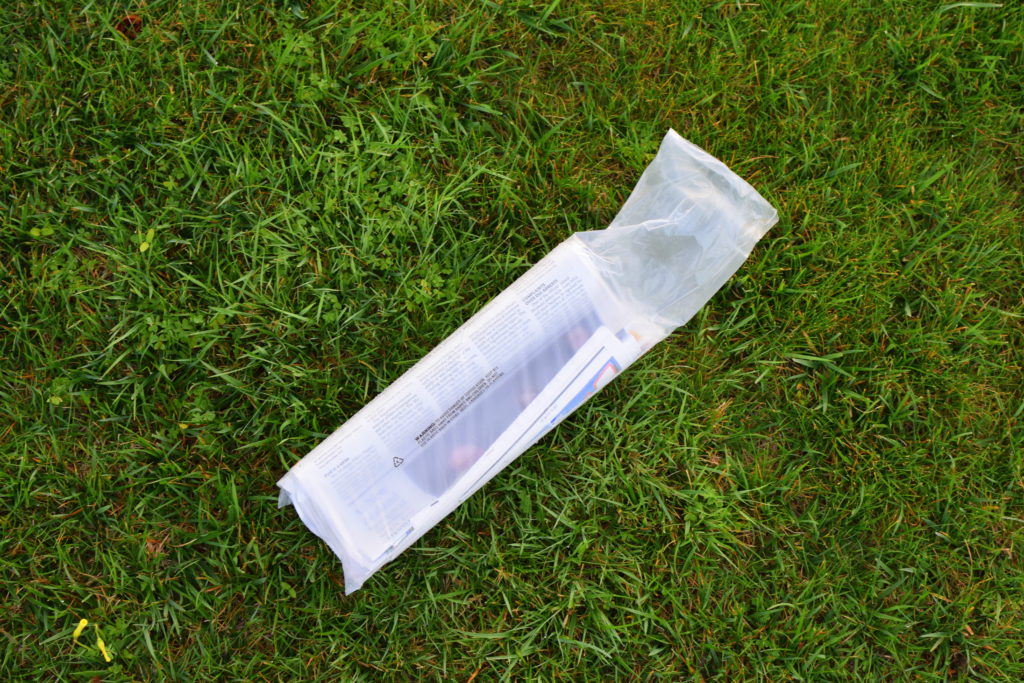 The online Bee is, frankly, annoying: It's not organized like the actual newspaper, advertisements are far more obnoxious, and many articles are entirely different from the newsstand copy.
In addition, the online editions are constantly changing subjects and it certainly doesn't work when you want to sit outside with a morning cup of coffee and read the newspaper you've been reading since childhood, the one you've been paying for well over 50 years as an adult!  Call me picky… and maybe I am, but there's a part of most people that want to get what they've paid for. It's just that simple!
So after several weeks of multiple consecutive failed deliveries, we cancelled. In two to three days we received a call from a woman at the "circulation department" (wherever that is) and they offered us a re-subscription. I explained that, "we've been down that road before," and we were promised that this time it would work; this time we would get a paper every day just where we wanted it.
Then she asked me for my credit card number and I had to explain that when someone calls us, we do not give our credit card numbers out over the phone, and I asked her to please give me a number to call back. Apparently being unable to receive calls, she said that we'd be receiving three weeks of free newspapers to make up for the many losses we'd suffered and we would get a statement in the mail in about a week and a paper the next morning.
Well, neither has happened and that's been over four weeks ago! After two tries calling The Modesto Bee to request the promised paper, we gave up on the robo-answering machine which told us they "had a record" of our address and phone number, but that we no longer had a subscription. So we waited a few more days, hoping things would clear up: Nothing! No newspapers, no statement, just continued Robo talk along with three weeks of no statement and no subscription.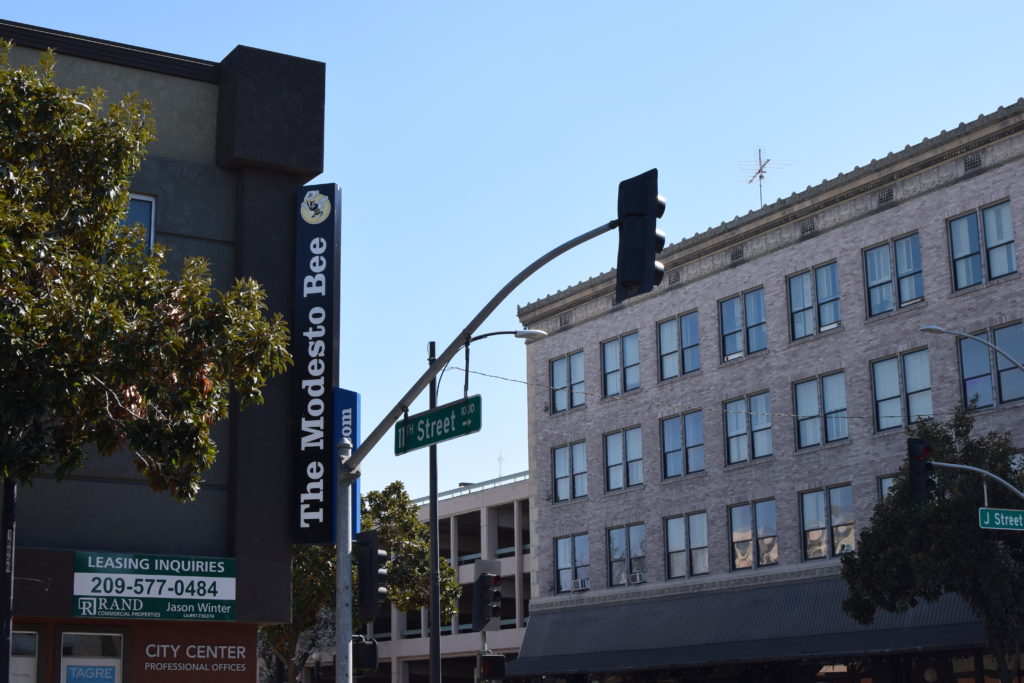 So we are, indeed, in a news desert!
The only paper in town is no longer worth the trouble or the money, the service is a nightmare, the staff remaining is obviously overworked, especially given my husband's two separate emails, two separate times, to two key individuals, Tim Ritchey, General Manager and Garth Stapley, Opinion Page Editor, without any response whatsoever.
Modesto deserves better. The Fourth Estate is an integral part of what helps keep our communities informed, insures that our government is not just reported upon, but held accountable. Many times over past years, the end result has been not only much clearer information for the city's citizens but an overall better local government. Without these daily publications, people remain either ill-informed or uninformed, particularly when there is often only one local paper per community.
Sadly, The Modesto Bee is an endangered species, a fact over which we can only grieve, and after seven generations of my family living in Stanislaus County and subscribing to The Bee, there seems to be no one willing to find a solution to salvaging this sadly underfunded, mismanaged and lost treasure that's been with us well over a Century.
Rest in Peace, Scoopy. You will be missed!