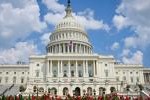 Below is a copy of the text of an email sent by Congressman Jeff Denham on October 3rd, 2013, the 3rd day of the government shut down.  It is misleading and dishonest.  This writer's comments are highlighted in capitalized bold text at the end of each paragraph of Denham's message.
DENHAM WRITES: 
Dear friend,
Many constituents have contacted my office or spoke with me during my recent tele-town hall regarding current appropriations negotiations, and I wanted to ensure you were updated on the ongoing U.S. government shutdown, as well as my work to maintain government funding and control spending. I truly appreciate hearing your concerns and questions regarding this difficult and unacceptable situation. I assure you, I share in the frustration countless citizens are voicing during this uncertain time, and I take all views and comments from my constituents on this matter very seriously.
MR.DENHAM STATED DURING HIS LAST TOWN HALL MEETING THAT HE AGREED 100 PERCENT WITH A CALLER WHO SAID THAT THE GOVERNMENT SHOULD BE SHUT DOWN. 
As you may know, an operational shutdown of the federal government has been in effect since midnight of October 1, 2013 as a result of the ongoing impasse between the House of Representatives and the Senate regarding continued 2013 federal funding. Already, our citizens have been affected by furloughs, unavailable agencies and services, and an increasingly shaky financial market.  It is important to note that during the shutdown, essential benefits – Social Security, Medicare, veterans and unemployment benefits – will continue to be paid out without interruption, and critical agencies related to health, national defense, and homeland security will be able to maintain operations.
AS OF TODAY, OCTOBER 8, SOCIAL SECURITY, MEDICARE AND VETERANS ADMINISTRATION OFFICES ARE CLOSED.  NO SERVICE IS AVAILABLE.  IF YOU DON'T RECEIVE YOUR CHECK, PREPARE TO STARVE.
At a time when our nation's economy is still recovering and people are working to boost their own careers and personal prosperity, it is unconscionable that Congress cannot meet one of its most basic responsibilities to approve government appropriations and ensure the continued funding of essential federal services. Since the start of the funding discussions, I have repeatedly voted to keep our government running through December 15, 2013 and to enact responsible solutions to protect members of the military, seniors, veterans and local law enforcement officials. I also voted to make sure that our brave troops receive their pay, no matter what. My votes give certainty to businesses and hardworking families across the country that deserve the reliability of a working government, and I hope that the Senate and Administration will follow the House's lead in taking action to do the same.
DENHAM HAS VOTED TO KEEP THE ENTIRE GOVERNMENT OPEN CONDITIONALLY: ONLY IF HE AND REPUBLICANS ARE PAID THEIR FULL ASKING PRICE BY DEMOCRATS.  HE HAS VOTED TO FUND AGENCIES THAT HE AND HIS FELLOW REPUBLICANS APPROVE OF BUT THEY HAVE DENIED FUNDS TO ANY AGENCY NOT BENEFITTING HIS POLITICAL PARTY OR DESIRED BY THE POLITICAL OPPOSITION.
Moreover, while it may be difficult to look beyond this painful situation and into the future, we must ensure that we remain diligent in the pursuit of less government spending, less national debt, and responsible long-term fiscal policies. Our current trajectory is unsustainable and irresponsible, and unless we adopt more restrained fiscal habits, we will continue to burden our children and grandchildren with our debt. I will continue to work to reign in wasteful government inefficiency and end our out-of-control spending habits.
CONGRESSMAN DENHAM IS ONLY WORKING TO CUT SPENDING ON SOCIAL PROGRAMS WHILE CONTINUING TO ADVOCATE FOR CORPORATE WELFARE.
Rest assured, I will continue to support ending the federal shutdown, funding our government, and restoring our citizens' faith in their elected representatives. For more information regarding the shutdown and the current operational status of government programs and agencies, please visit my website: http://denham.house.gov/government-shutdown-faq
Congressman DENHAM WILL CONTINUE TO MISLEAD HIS CONSTITUENTS USING THE WEBSITE SHOWN.  HE WILL ALSO CONTINUE TO USE INFORMATIONAL UPDATE LANGUAGE AS DICTATED TO HIM BY THE REPUBLICAN PARTY LEADERSHIP.  EXPECT HIM TO AGREE WITH EVERYTHING YOU TELL HIM BUT DO NOT EXPECT HIM TO ADHERE TO YOUR WISHES IN THE VOTES HE TAKES ON THE HOUSE FLOOR.  HE WILL FOLLOW THE LEMMINGS OFF THE CLIFF UNTIL HE EITHER LEAVES OFFICE OR IS REMOVED.  IF TOLD TO DO SO BY PARTY BOSSES, HE WILL DESTROY THE COUNTRY.  STAY UP TO DATE WITH WHAT HE WANTS YOU TO THINK HE IS DOING BY READING THE INFORMATION ON WEBSITES BELOW.  IF YOU REALLY WANT TO KNOW WHAT HE IS DOING, YOU WILL NEED TO FOLLOW THE REPUBLICAN PARTY LEADERSHIP ON C-SPAN.
Finally, I encourage you to stay up to date with my activity in Washington and in the 10th District on my website, www.denham.house.gov, and on my social media sites: @RepJeffDenham on Twitter and Representative Jeff Denham on Facebook.
Sincerely,
j
JEFF DENHAM