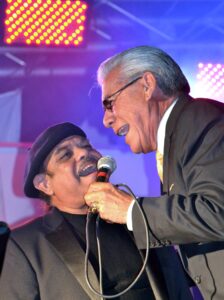 October 10 will mark the 25th year since Johnny Hernandez crawled out of a sweat lodge near Organ, New Mexico, free of the drugs and alcohol that had tormented him almost as long as he could remember.
"Drinking was part of the 'machismo' idea I grew up of with, along with fighting," said Hernandez recently. "And drugs were part of being a musician. They were always free, and still are, only I don't want them anymore. I see the cocaine and the free drinks and have no desire. The sweat lodge cured me."
Hernandez was invited to the sweat ceremony by a Native American named LeRoy Portillo. Portillo's brother David was a Shaman who practiced ancient Native American arts of healing.
"First we did a smudge ceremony," said Hernandez. "LeRoy started with a prayer to the east, then went to his left until he had prayed in all four directions. He waved some burning California White Sage in front of me and I felt really clean and relieved from the smoke."
Later, in the sweat ceremony, Hernandez didn't know whether he could endure the heat. "You've got to be tough to stay in there, it's so hot," he said. "You can feel your eyelids burning. I still managed to pray and meditate. I prayed to get clean and sober."
After the ceremony, David Portillo gave Hernandez a medicine bag he still wears today. "I laugh when I see medicine bags for sale," he says. "A real medicine bag has to be made for you and you only. You can't pay for it. If you pay for it, it ruins it."
Hernandez says he doesn't know what's in the bag, except that it's some mix of, "earth elements."
Getting clean and sober was part of Hernandez's exit from the intoxicating but stressful life as part of "Little Joe y Familia," one of the more famous bands in the Tejano tradition of Mexican music that originated in Hernandez's home state. Johnny and his brother Joe were founding members of the band and the driving forces behind Tejano anthems like, "Las Nubes." He was inducted into the Tejano Roots Hall of Fame Museum in Alice, Texas, in 2004.
"Tejano takes original Mexican songs from Mexico, adds horns and a Polka beat, and sometimes even blends influences from blues, rock, and big bands," said Hernandez. The unique sound came about from the mix of cultures that swirled around Hernandez's birthplace in Temple, Texas.
"The Polka beat came from German influences. We heard accordions and German music because we lived near Fredericksburg, a Texas town with a large German population."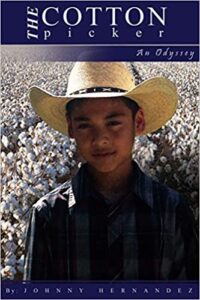 Music was in the Hernandez's blood.
"My father was a musician who used to sing and play at local bars," said Hernandez. "When we were little kids he'd take us along and people sitting at the bar would throw nickels and dimes at us when we danced."
The Hernandez family lived in a predominantly black neighborhood where the brothers were exposed to blues, gospel, soul music and some of the earliest versions of Rock and Roll.
In his autobiography, "The Cotton Picker," Hernandez writes about picking cotton as a small child and hearing Chuck Willis sing "CC Rider" and Jimmy Clanton's "Just a Dream," two songs he would later cover. "I was hearing the best 50's music, top 40's music, black and white music, Sinatra, the Platters—it all had an influence."
Early on, the Hernandez's band, then known as "Little Joe and the Latinaires," performed at small venues throughout Texas and the southwest.
In the late sixties and seventies, the band began performing at fundraisers for Cesar Chavez and the Farmworkers Union.
"That's when we changed the name to 'Little Joe y Familia,' said Hernandez. "We realized we were singing as a family, but we were also La Raza — part of a larger family of Chicanos, Mexicans, and South Americans like Argentinians —it's a political thing, a brown people's thing."
The band's spirited performance of "Las Nubes" became the Tejano Anthem and then was adopted as the farmworkers' anthem by Chavez himself.
"It's a song about people who are really down and almost giving up when God sends the clouds to the ocean to gather up water. The clouds come back and the water rains down on the people and refreshes their spirits," said Hernandez.
By this time the band had gotten wider recognition and had begun playing better-known venues. Eventually they would play at Houston's Astrodome, the Hollywood Palladium, and Berkeley's Greek Theater, among other venues. And though he split from the band long ago, Hernandez kept getting regular bookings as late as last year, when he performed at the Lincoln Center in New York and at various nightclubs in Las Vegas.
"I had to cancel some bookings because of the virus," said Hernandez, "but they'll come back. There's still an interest in Tejano music and I'm still doing studio work. I'm thinking and writing about music all the time."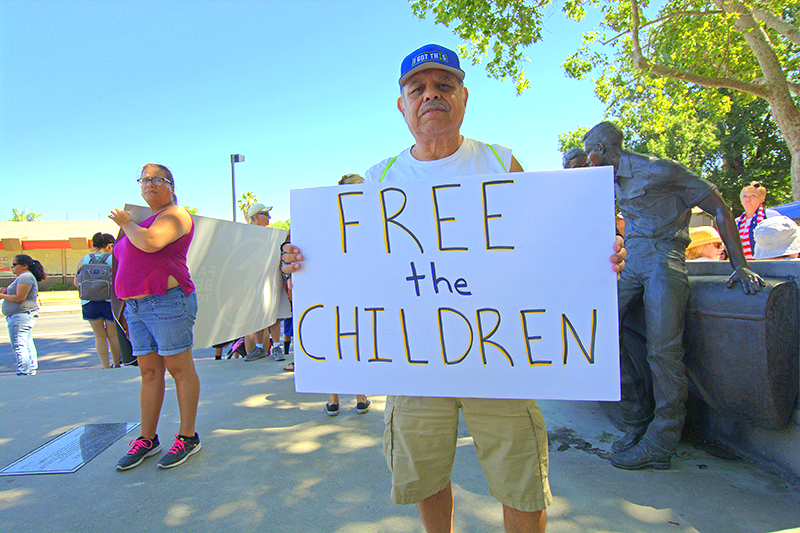 Even before his involvement with Cesar Chavez, Hernandez had an active interest in politics and social justice. He's a frequent participant in marches and demonstrations, and sometimes feels the old street fighter from his younger days rise up in anger at bullies and harassment.
"I was at a rally in Modesto two years ago and these young bullies came down the sidewalk yelling and cussing at the demonstrators," said Hernandez. "Before I could think about it, I started yelling back at them. Then I wondered what would happen when they kept walking toward me. I really forgot myself; I guess the old pachuco is always in there, somewhere."
Hernandez was relieved when the young men just kept walking past him. "Sometimes I forget how old I am," said Hernandez. "Yesterday I was out doing yard work in the hot sun and really sweating hard and I realized it felt really good. I've always worked out and maybe that's why I can still keep performing."
Hernandez remembers "Adelita," as one of the first of the family band's signature performances. It's a song inspired by Pancho Villa and the Mexican Revolution, and probably an early indication of the spirit that would keep him an active supporter of political movements and their leaders throughout his life. Very early on during the 2018 Congressional District 10 Primary, Hernandez endorsed and performed for Turlock's Josh Harder, the eventual winner.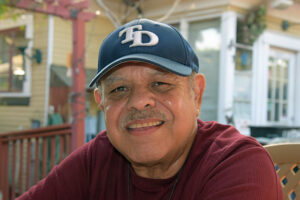 "I did some research on Josh's parents and their volunteer work," said Hernandez, "so I knew he had good influences when he was growing up. But what really convinced me was when I heard him speak. I said to myself, 'He's one of us.' I support him because I can tell he's in politics for the right reasons. He wants to do the right thing."
After so many years on the road, Hernandez enjoys using Modesto as a home base, in large part because he has family there. He proudly wears a cap with the initials of his grandson's Thomas Downey High School emblazoned on the front. Entering his eighth decade, Hernandez remains enthusiastic about music, politics, family, and life in general.
"I love Modesto," he says. "It's an oldies town and I still love the oldies."