"I don't know which line is longer," said Congressman Josh Harder last Sunday, "the food line or the line to see Adam Schiff."
For much of the afternoon, it was the line to see Adam Schiff that was by far the longest. The twenty-year veteran of Congress has gained international fame not only as chair of the House Intelligence Committee but especially for his role on the House Select Committee that is investigating the Insurrection of January 6, 2021. Schiff posed for photos, signed books, and chatted with guests at the annual Harder Family Barbecue, held this year on August 21 at the historic Albert Lindley House located along the water in the Port of Stockton.
Schiff had to compete for attention with Josh and Pam Harder's baby Lillian, who spent much of her time in her daddy's arms while the Congressman from Turlock met with current and future constituents. Currently the Representative for California Congressional District 10, Harder moves to District 9 when boundary changes take effect after legally required redistricting.
After meeting all requests for autographs, chats, and photos, Schiff gave a short speech during which he described Harder as a "rising star" whose reelection is critical if Democrats hope to maintain their congressional majority. He also raised the awful prospect of Kevin McCarthy becoming Speaker of the House.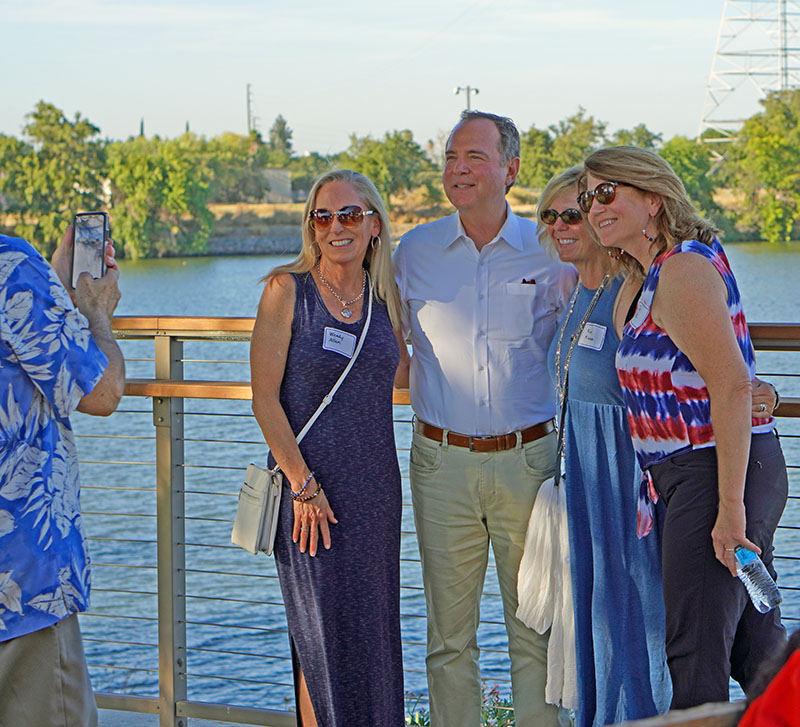 Most will remember McCarthy as among the first to crawl back to Donald Trump after the January 6 Insurrection threatened the lives of members of Congress, including Vice President Mike Pence, who listened to chants of "Hang Mike Pence" while being rushed to safety.
McCarthy also has the distinction of having been caught in a lie just hours after telling it, when a recording served as evidence of his dissembling about Donald Trump. He's a serious contender with the likes of Rudy Giuliani and Lindsey Graham for most badges of dishonor earned while groveling at Donald Trump's feet.
If Pence hadn't refused to be taken away from the Capitol building during the riot, it's very likely Trump would have called a halt to certification of the election that removed him from office. Mounting evidence suggests he would have then demanded a nationwide recount involving fake electors from states like Wisconsin, where Trump lackey Senator Ron Johnson is now claiming he was involved in the false electors scheme for only a "couple of seconds."
"We were first told to get down, then, ultimately, to get out," said Schiff, describing the horrific events when rioters tried to stop the certification of the election that removed Donald Trump from the White House.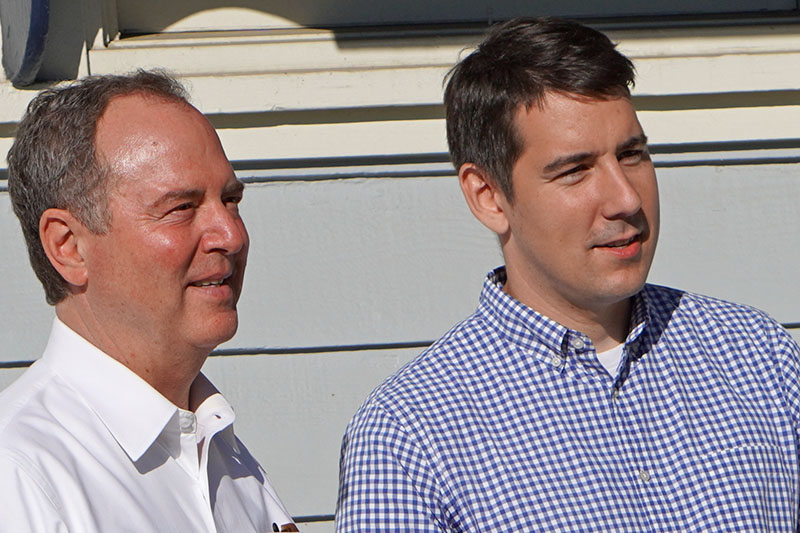 Schiff said he asked Capitol Security Officers to speak with members of the crowd that stormed the building but was told it was too dangerous. Ultimately, five people died and 140 officers were injured after a mob of over 2000 tried to bring an end to America's long history of transfers of power by means of the ballot box.
After overcoming resistance from a Republican Party that refuses to approve of anything proposed by President Joe Biden, Schiff and Harder are proud participants in successful legislation that has reduced prescription drug prices, including a $35 cap for insulin,  as well as lowered prices for health care in general for millions of American citizens. They've also supported and helped pass incentives to bring manufacturing jobs back to the United States, and legislation that will crack down on billionaire and corporate tax cheats who routinely dodge their federal tax obligations.
Last year, Congressman Harder led the effort to provide expanded compensation for veterans who suffered damaged health and shorter life expectancy from exposure to Agent Orange during the war in Viet Nam. This year, compensation was again extended to include vets suffering from exposure to an even wider range of toxins, including those who were exposed to hazardous material from burn pits. That legislation passed only after Republicans were shamed by veterans incensed at Republican opposition to medical care for people who fought and suffered in service to their country.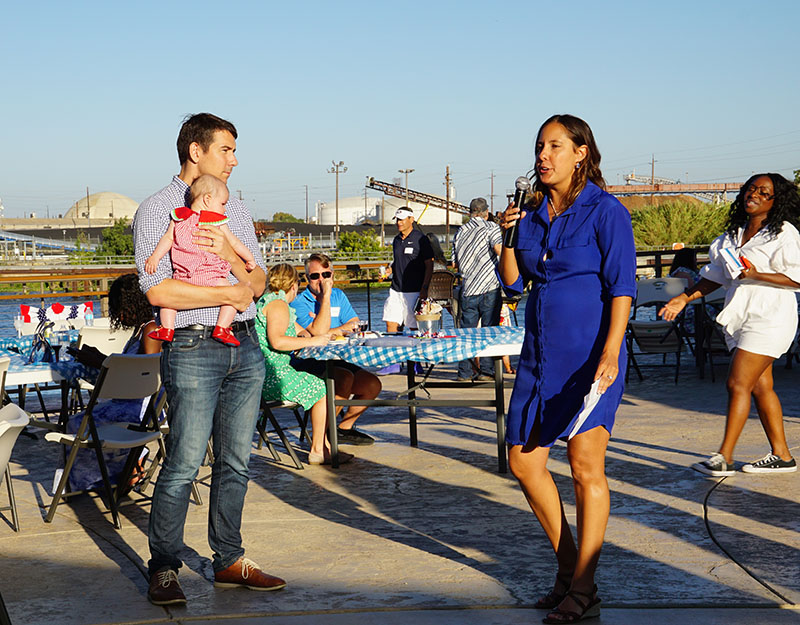 After decades of disinvestment in the nation's infrastructure and human capital, America is at a historic crossroads. We can choose to move forward into the 21st century by honoring the democratic institutions that produced the greatest middle class in world history, or we can follow Donald Trump into a wilderness of lies, crime, and rule by force of arms.
"We just have to beat them at the polls," said Congressman Schiff, emphasizing the nation's need to affirm majority rule.
Schiff also reminded his audience that the late John Lewis remained optimistic until his death. "If John Lewis could be optimistic about the future of our country, so can we," said Schiff. He then noted Josh Harder's gift for serving people in rural communities that are too often divided by today's partisan rancor. Harder has received recognition for bipartisanship, even during this time of rancorous division.
Harder's youth and early success at legislation that improves people's lives are promising signs that America's future could be as bright as the high points in its past history of progress for women, minorities, and working people in general, especially the owners of small businesses that have made economic success and freedom the cornerstones of our free society.
"The future," said Adam Schiff, "looks a lot like Josh Harder."