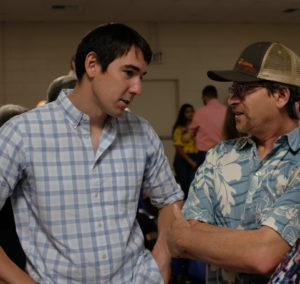 Almost a third of the way into his first term as the Congressman for California's Congressional District 10, Josh Harder continues to set the same blistering pace he did during his campaign against heavily favored incumbent Jeff Denham.
Whether he's wading through wetlands in search of destructive rodents or visiting Valley classrooms to learn more about the current state of education, Harder has already set a very high bar for anyone thinking about unseating the freshman representative. The Turlock native and his supporters still hear murmurs about "Bay Area liberals" and Nancy Pelosi, but those attempts to deflect attention from local issues didn't work for Jeff Denham and are even less likely to gain traction with lesser-known candidates.
Offering an unprecedented series of town halls and office hours, Harder has made accessibility a hallmark of his first term. In so doing, he's also thrown some serious shade at the anti-government hysteria that has long animated Republican talking points.
In forwarding concrete proposals for increased water storage, advocating for funds to address homelessness, and proposing increased federal support for trades and career education, Harder has shown a commitment to non-partisan solutions to pressing issues that directly affect every Valley resident.
Currently, Harder's most likely challenger for the 2020 election is Ted Howze, who finished third in the 2018 Primary, behind Denham and Harder. Like many local Republicans, Howze is offering twists and contortions worthy of an Olympic diving champion to avoid direct association with the increasingly toxic character of Donald Trump, even while claiming to like his policies.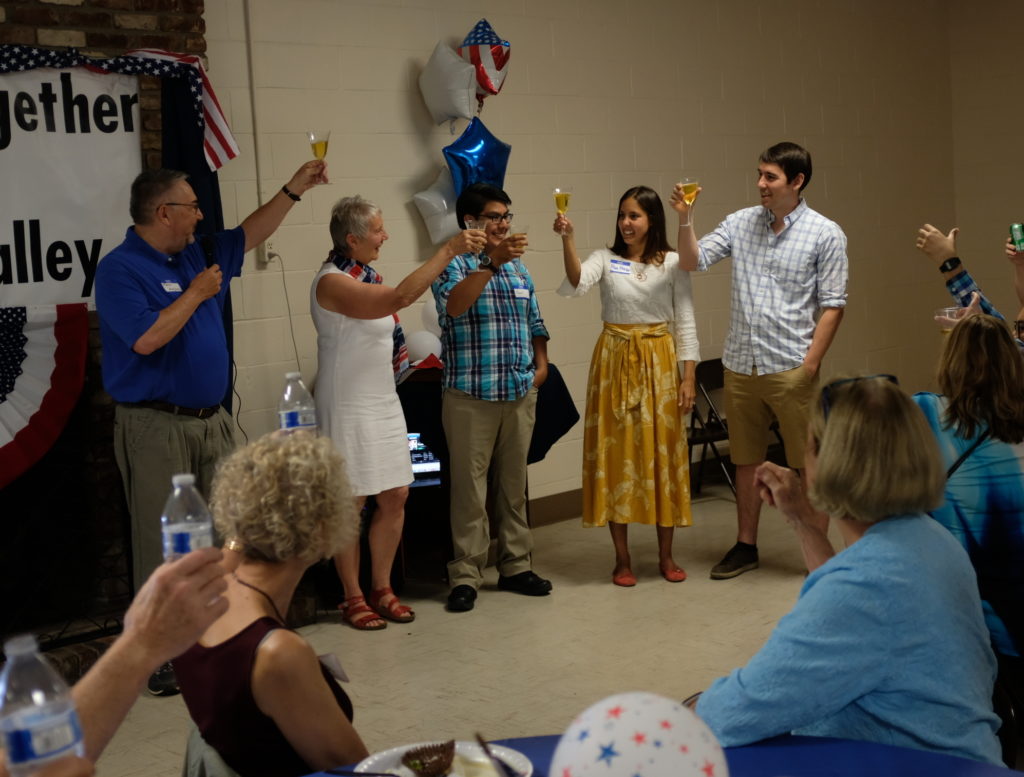 Variously describing himself as a "Constitutional Libertarian" and "fiscally conservative but socially liberal," Howze is going to find it difficult to attack Harder using the usual right-wing tactics. For one thing, anyone who's paid attention to economic policies since the Reagan era has to realize that so-called "conservative" fiscal policies have been a disaster.
Even Republican George Bush senior called Reagan's policies, "voodoo economics," but we're now on the third iteration of trickle-down, with Donald Trump's tax cuts for the ultra-wealthy producing the largest federal deficit ever—and that's during a relatively good economy.
In fact, it's been Democrats who've had to bail the nation out of disastrous Republican economic policies over the last thirty-plus years. But facts won't stop Howze and other Republican challengers from attempting to frame Harder as a typical tax-and-spend liberal—that's all self-named "conservatives" have left in a playbook that's gotten thinner and more transparent over the years.
Last Saturday, Congressman Harder and his family celebrated his and Pam (Sud) Harder's first wedding anniversary with a barbecue for Harder volunteers and supporters. In a typical closing remark, Harder said everyone needs to keep working until every kindergarten and pre-kindergarten child in our district has the same opportunities as any kindergarten child in any zip code anywhere in the United States. Then he closed with the familiar refrain of a campaign that began almost two years ago and could not have possibly succeeded without a near constant application of almost super-human energy.
"We've still got a lot of work to do," said Harder, who now has a citizen army of dedicated volunteers ready to follow his lead into a better future for Valley citizens, both young and old—a future that includes traditional Democratic values of equal opportunity and justice for all.