An educator and naturalist, Jim Gain is also a superb photographer. We're proud to publish his series, "Learn 100 Common Valley Birds." Here is post #16. Be sure to visit Reflections of the Natural World for more of Jim's fine work. Once there, you'll be rewarded with a couple of bonus birds for this post. ed.
Tree Swallow – Species #21
The Tree Swallow (Tachycineta bicolor) is a small, insectivorous bird species found throughout the Central Valley of California. These birds are known for their sleek, iridescent blue-green plumage on their backs and wings, contrasting with their white underparts. They have a forked tail and a short, pointed bill, which they use to catch insects on the wing.
Tree Swallows are migratory birds that breed in North America, with some populations wintering in Central and South America. They typically arrive in the Central Valley of California in late February or early March and start breeding in April. These birds are cavity nesters, and they often compete with other species, such as Bluebirds and House Sparrows, for nesting sites. They build their nests in tree cavities, birdhouses, and even nest boxes provided by humans. Tree Swallows lay 4-7 eggs per clutch and raise 1-2 broods per year. Their diet consists mostly of insects, which they catch on the wing, but they may also consume small fruits and berries. Tree Swallows are an important part of the ecosystem, controlling insect populations and serving as prey for larger birds and mammals.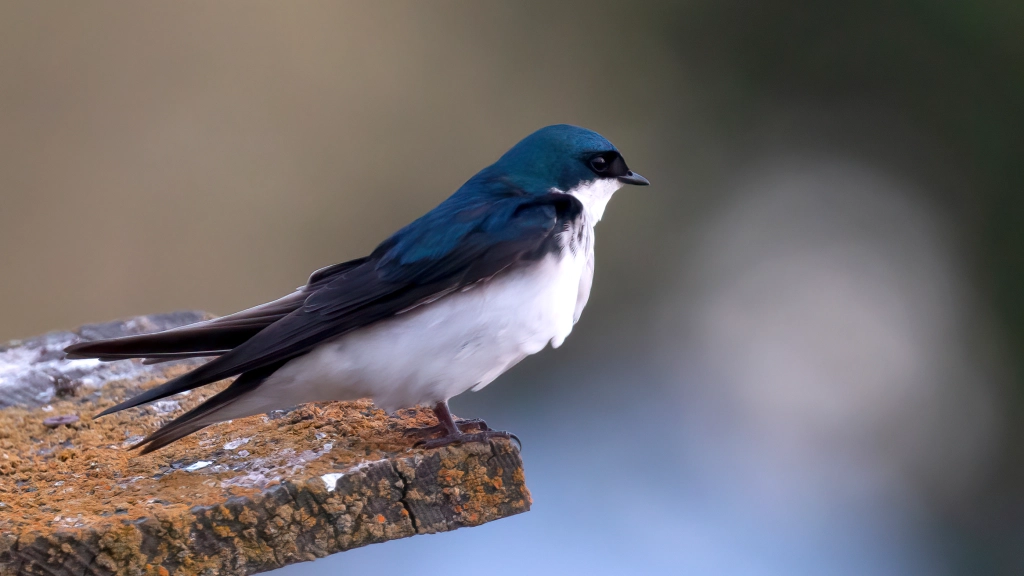 Cliff Swallow – Species #22
The Cliff Swallow (Petrochelidon pyrrhonota) is a migratory bird species that is found in the Central Valley of California during the breeding season, typically from March to September. They are known for their unique mud nests that they build on vertical surfaces such as cliffs, bridges, and buildings. Their nest sites can be quite large, sometimes housing hundreds of birds, and are a common sight in many areas of the Central Valley.
The Cliff Swallow is a highly social bird and is often found in large flocks, both during the breeding season and during migration. They feed mainly on insects, which they catch while in flight, and are known for their acrobatic flying abilities. The breeding cycle of Cliff Swallows begins in early spring, with males arriving first to establish nesting sites and attract females. Once paired, the birds build their mud nests and raise their young, typically producing two broods per season.
Despite their adaptability and success in the Central Valley, Cliff Swallow populations have declined in recent decades due to habitat loss, pesticide use, and other factors. Efforts are underway to monitor and conserve this important bird species, which plays an important role in controlling insect populations and maintaining the ecological balance of the region.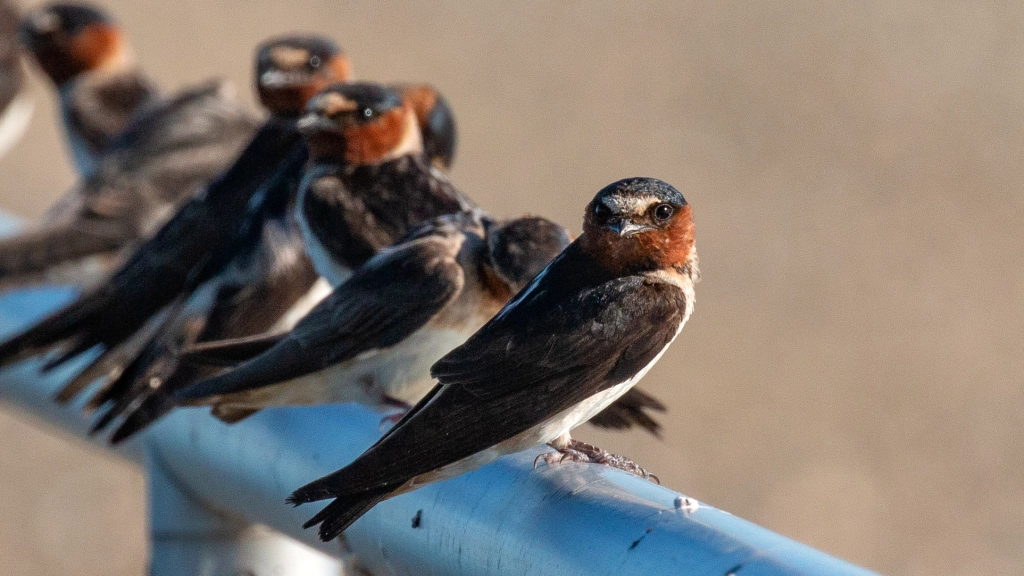 Barn Swallow – Species #23
The Barn Swallow (Hirundo rustica) is a common passerine bird species that can be found in the Central Valley during the breeding season, which typically lasts from March to September. These birds have a distinctive appearance, with a long forked tail, blue-black upperparts, and reddish-buff underparts. The male and female are similar in appearance, but the male typically has longer tail feathers.
Barn Swallows are known for their acrobatic flight and can often be seen darting and swooping over open fields and bodies of water in search of insects, which make up the bulk of their diet. They build their cup-shaped nests out of mud and grass and attach them to the underside of structures such as bridges, eaves, and cliffs. Barn Swallows are also known for their impressive migratory abilities, with individuals traveling thousands of miles each year to their wintering grounds in Central and South America.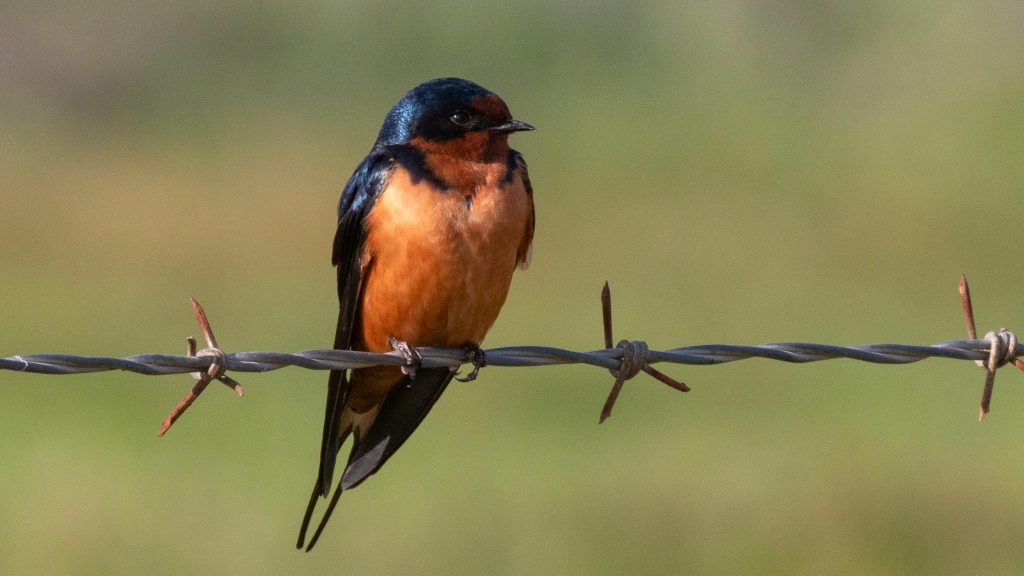 In recent years, the Barn Swallow population in the Central Valley of California has been declining due to factors such as loss of nesting sites and pesticide use. Conservation efforts are underway to protect these birds and their habitat, including the installation of artificial nesting structures and the reduction of pesticide use in agricultural areas.