Thailand is over eight thousand miles away from the Valley — just about a third of the way across the globe — but that's where this inspiring local success story begins. The Khmer Rouge regime in Cambodia had fallen the year before, leaving in its wake a legacy of terror and genocide. But as volatile and traumatic as the situation must have been for thousands of refugees displaced by all the turmoil, it was a time of new beginnings for some, a time of hope. 
"I was born in Khao- I-Dang, along the Thai/Cambodian border," recalled longtime Community Advocate and volunteer Leng Power.
"Actually, a lot of people my age from Southeast Asia have a connection in some way to that camp — either they were born there themselves, or their siblings or other family members were. My father, mother, and my three older siblings had gone through the Khmer Rouge era. When you are fleeing with your family for safety, you have very little means, so the hardships are very real."
After spending nearly three years in Khao-I-Dang and other resettlement camps, Ms. Power and her family received the news that they had been sponsored to come to the United States. The year was 1983. Landing first in Washington state, "We knew some family friends who had resettled in the Central Valley, so that's where we found ourselves a short while later and that's where we've been ever since."  
Ms. Power's earliest memories tell a poignant tale of a tightknit family's courage and strength in adapting to a new country. "I remember us working very hard to make ends meet," she explained.
"My parents spent time picking strawberries and other produce in the fields. I was very young at the time, but I have a teeny-tiny recollection of going with them. I'm pretty sure I wasn't very helpful, but because everyone was out there, I had to come along. So, we had that experience of poverty and trying to get your footing under you, of making sure you can provide for your family." 
But Ms. Power also remembers that both her mother and father were fierce advocates for their children, finding Section 8 housing in a Modesto neighborhood where good schools were located, instilling in them the value of education.
"One of the things my parents always told us kids was: 'It doesn't matter what you study, or where you study, it's just important to continue your studies.' We are Buddhists, and along with that philosophy is the emphasis on self-growth and learning, the continuous striving to become better versions of yourself."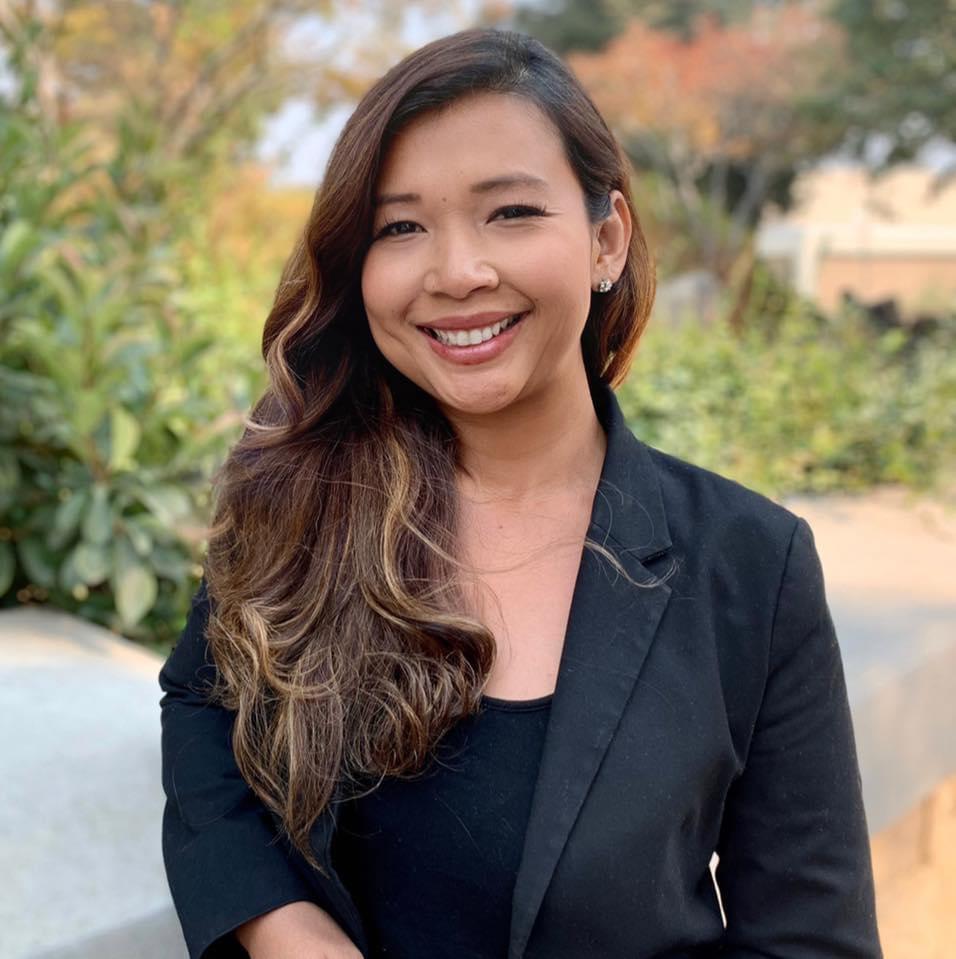 "The Cambodian community is very communal, and so people rely on one another for what they need," Ms. Power continued.  "Once he learned how to drive himself, my dad would not only offer to drive but also teach others in the Cambodian community how to drive. With driving comes some independence and the ability to go out and look for work, or take your family to appointments. He and my mother always had that resilient spirit. He would often talk about relying on that spirit in labor camps while he was in Cambodia during the Pol Pot era. He would say as long as he saw the stars at night and the sun during the day there was always hope for a better day."
In the following years, Ms. Power and her five siblings would lose their beloved mother, but the optimistic spirit and commitment of giving to others that she and her husband had imbued in their children would continue to thrive as each of the six siblings became professionals working in the Valley for the betterment of the community.  
"We saw ourselves as part of a collective whole and wanted to help one another – not only within our family unit, but to reach out to those who didn't have the information or the resources beyond our community – those who were disenfranchised by systemic oppression. That absolutely inspired our work," Ms. Power noted.
"I will probably never know the hardships my parents had to endure, so I owe so much to them. They were my teachers – my very first teachers in life – and all my work is a testament to their teaching and their spirit."
In addition to her job with a local governmental agency, Ms. Power spends much of her spare time volunteering in the community. She currently sits on the Salida Municipal Advisory Council, serving as its Vice-Chair. And Ms. Power is also a Senior Fellow with the Great Valley Chapter of the American Leadership Forum.
"One of the projects we initiated recently with the Forum was an exploration of unconscious bias and how that shows up in our work and within systems. It entails having very difficult conversations with one another about what we can do to bring about change. This is very important work, and near and dear to my heart."
Always remembering her roots, she's a lifelong member of the Modesto Cambodian Buddhist Society and works with others Society members on cultural preservation efforts.
For the past many years, Ms. Power has also played a key role with the Modesto Peace/Life Center, serving for a time as its President and working on several of its special projects, including the start-up of the KCBP radio station and the Modesto Homeless Documentary Project.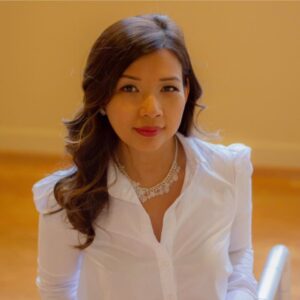 "When we started the documentary project, we didn't realize it was going to be a five-year effort," Ms. Power said. "But I think that became a good thing, because as we were collecting the stories, the broader community was also realizing that homelessness was such a crucial issue. A lot of the work in enhancing and strengthening the system of care was happening alongside our work. We finished the documentary in late 2017, and began our screenings in early 2018. By that time, there was a focus on prevention and a low-barrier shelter, and creating the access center we have in our community now. It was good for the community to see some of those stories of people experiencing the hardships of homelessness while they were working to address the issue community-wide."
A 2019 honoree, Ms. Power was named one of Stanislaus County's Outstanding Women and was "very humbled and grateful" to receive the award because "it was focused on my work on the homeless issue and it was a wonderful opportunity to explain to community members that while much work is being done, there's still so much more work that needs to be done." 
Three and a half decades after she watched her mother and father selflessly toil in  Valley fields for their small family, Leng Power's dedication to our community has never been greater.
"At the core, we all want belonging and happiness," she reflected. "What we do with our time is very important. My mother is no longer with us, but I want to hold the guiding force of her life beside me, honoring her, all the while building something for my daughters."