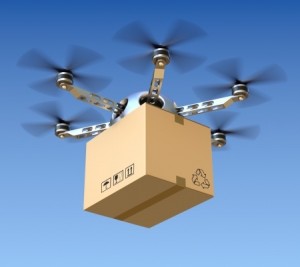 Internet giant Amazon is proposing package delivery using drones. As envisioned, the drones would fly day and night. Unfortunately, the more drones are used, the more evident the hazards. In the Valley, he potential for life-threatening accidents is greater than in many other parts of the country.
Stanislaus County is a typical Valley county. It has several small airports, including ones in Modesto, Oakdale, Turlock, and Crows Landing. There are also numbers of small airstrips on private land. Federal Aviation Administration rules require drones to stay 5 miles away from major airports and maintain clearance from smaller airports due to the risk of collision.
Such collisions can cause plane crashes. Large areas of Stanislaus County need to be off limits to drones to protect planes flying in and out of the public and private airports.
Crop dusting is commonplace in Stanislaus and other rural counties in the Valley. The planes fly low to the ground, sometimes under 100 feet. Keeping drones away from farms using crop dusters is essential for the protection of pilots and their planes. Although intuition suggests using drones in agricultural areas would be safe, they pose a hazard to low flying aircraft. As a result, large areas of Stanislaus County will need to be restricted from drone use even when far away from airports.
 Conflicts with Firefighters
In recent months, drones have interfered with firefighting efforts involving planes and helicopters. Western Stanislaus County has large areas of land vulnerable to brush fires where firefighting aircraft may be used. Permitting drones to fly in these areas may usually be safe, but drone owners have yet to establish a safe flying record around firefighters.
 Privacy Issues
Drones can fly at low elevations above private property. Many are equipped with cameras. The use of drones in urban areas poses privacy issues. They may be used to spy on citizens or to invade the privacy of people using their own back yards. They can be used to peak in windows.
Other Potential Hazards
In addition to the hazards already outlined, widespread use of drones would greatly increase the possibility of ground injury, including damage to homes, businesses and automobiles. Accidents involving humans and animals are also possible from low flying drones.
People and animals are easily distracted by flying objects, especially low flying objects. These distractions could result in vehicular accidents, including accidents involving cars, motorcycles, and even bicycles.
While drones may be designed to avoid collisions, the technology is not fool proof. Furthermore, irresponsible drone owners may use the devices to deliberately damage property or annoy others.
Reconciliation with the Amazon Plan
The proposed widespread use of drones creates many potential hazards with planes and helicopters, conflicts with firefighting efforts, privacy issues, and the possibility of accidents on the ground. The potential benefit is limited to greater profit for a large corporation with only an incremental improvement in delivery service. On the other hand, the potential harm is substantial. Therefore, the proposal should be rejected out of hand and prohibited by ordinance if necessary.
Absent a total ban on drones, anyone who plans to use a drone should be licensed and the drone numbered and registered for the protection of the general public. While the drone seems to be a nice toy, the inherent dangers in their use make them too hazardous for casual or widespread use.