When Language Institute Co-Founder Lindsey Bird decided to leave her fledging career as a banker to become a teacher in her hometown of Modesto, she could not have imagined the profound impact that decision would ultimately have on the lives of the students who would enter her classroom. She only knew she wanted to make a difference.
But within a few short years, Ms. Bird would find her calling as a fierce advocate for the hundreds of refugee and asylum-seeking students who made their way into the Language Institute at Grace Davis High School. Along the way, she also became a champion for equitable education for all, and the Language Institute would be recognized nationally for its innovative and student-centered approach to English Learner education.
"I wanted to be part of the solution – and I very quickly realized that money wasn't why I got my degree –I needed to have more of a purpose," Ms. Bird recently recalled of her change in careers. "I felt like being a teacher and having a heart for transformation and social justice was the perfect way I could give back to my home town."
 A graduate of Thomas Downey High School, Ms. Bird showed an early penchant for leadership, becoming Student Body President in her senior year and a student representative to the Board of Education. While growing up, she was influenced by "many, many teachers on my mother's side of the family who I always looked up to.  I was actually very good friends with my Government Econ teacher.  Even though he and I were not politically aligned, we were still dear friends. He was the one who suggested that I pursue Social Science in college, saying that if I had that degree I could teach any subject.  I'm so glad he gave me that advice."
Applying for a teaching position with Modesto City Schools in 2004, "I was very fortunate because that particular year they were filling only one Social Science vacancy, which was at Grace Davis High School. I had done my student teaching at Grace Davis so I was doubly lucky because I had already established relationships and a sense of trust with the staff there."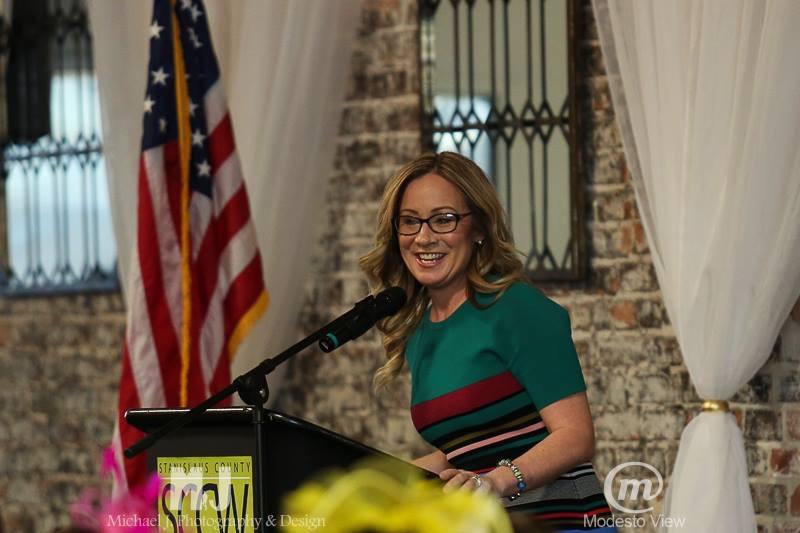 In that first school year, Ms. Bird was assigned to the English Learners section as a history teacher, and it instantly "became a real passion for me. I knew that teaching was right where I was supposed to be at that moment."
But, much to her dismay, she soon discovered "that  not only were English Learning students being set up not to reach their full potential, but I was questioning myself on how, as a teacher, I could meet the unique and very specific needs of such a diverse group of kids. The only thing these students had in common was that they were all learning English.  Some of the kids had been in the school system since kindergarten while others had just arrived as refugees."   
Seizing upon that discovery as a call to action, Ms. Bird began fighting for the students who filed into her classroom every day. She recognized their immense potential but saw, too, that they "faced a lot of barriers beyond just limited language skills and education. Sometimes education can be the soft bigotry of low expectations."
Passionate to confront that bigotry at every turn, she joined a district-wide committee of classroom teachers, counselors, and administrators that examined a wealth of data about the English Learner program.  "What we wanted to do was to get the students the skills and the tools and the content they needed to climb that steep mountain to their ultimate goal, whatever that might be. We wanted an equality of outcome."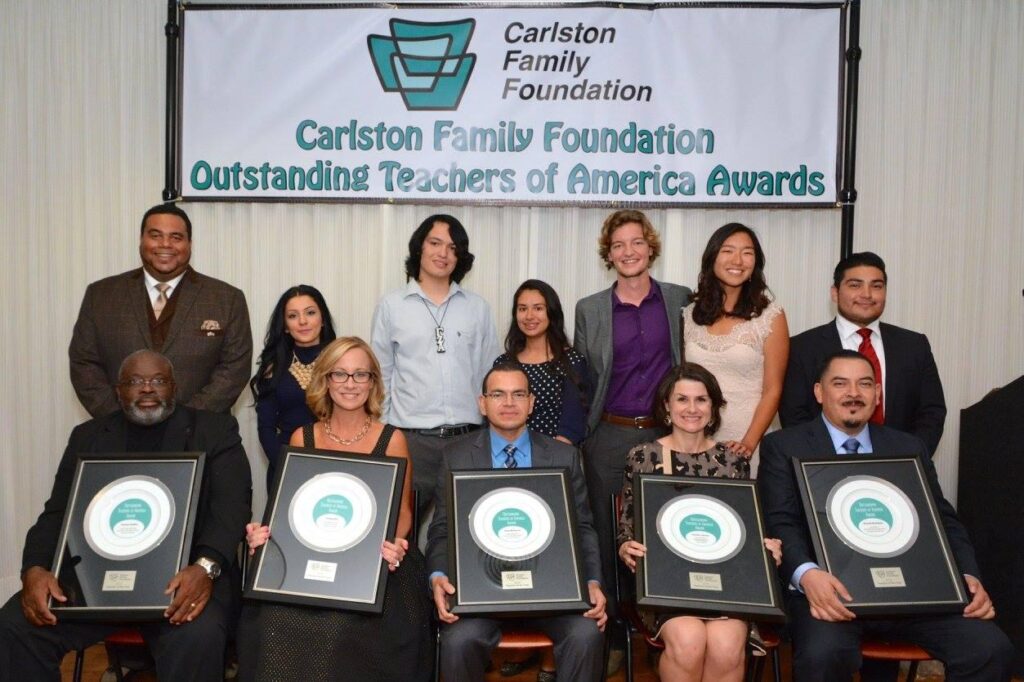 Thus was born the Language Institute, which focused on the immigrant/refugee students who were moving to Modesto with their families in increasing numbers, seeking a new home and a fresh start in our community.
During the decade Ms. Bird worked there, the Language Institute served students from over 42 countries.  "There were so many students who arrived with high levels of competency in a number of subjects," she related.  "For example, we had a young lady from China who was in the Beginning-level English class and still learning the alphabet, but we simultaneously had her enrolled in AP Calculus because her math skills were off the chart. Every student was given a schedule and a graduation plan, based on their unique skills and abilities."   
"But we also had students who had never been to school in their entire life," Ms. Bird continued. "I even had to teach some students how to hold a pencil. As we moved forward through the years, we started to receive refugees from Afghanistan and Syria and Yemen. It was really mind-blowing to see that our community – the town that I grew up in – had become this mirror of world events.  I had a map in my classroom where the students could put a pin in their country of origin, so when new kids came into the class and didn't know the language they at least had a visual that they were not alone. It was really good for students to connect in that way."
Knowing they could never afford to be complacent, Ms. Bird and her colleagues kept making improvements to the Language Institute, "… listening, learning, and retooling as we went along.   We really hit our stride with the Language Institute in 2014 in terms of student success – all of the kids were going on to higher learning,  students were winning national awards, and teachers were winning professional awards. And the program was receiving national recognition, and was even featured on Nightline in 2016. We really made it our mission to take our practices and make them into policy."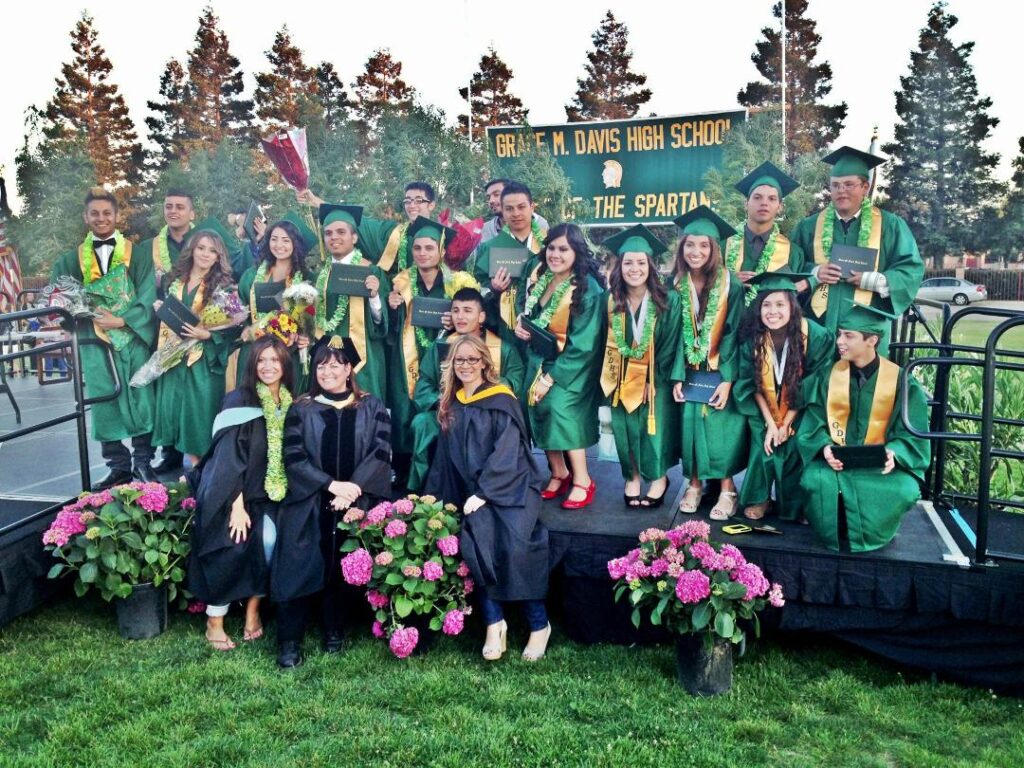 Unfortunately, by 2018, Ms. Bird saw that new policies being put in place were doing just the opposite, "stripping away the tools of equity we had been relying on over the years. When we saw that happening, it was a very sad moment for us. If we're going to be a community where a lot of immigrants and refugees are joining us every year, it's in our community's best interest to make sure that these new residents are educated and literate and confident."
Faced with what she believed was the watered-down remnant of the Language Institute, Ms. Bird resigned and left the district in May 2020, as determined as ever to stand up for the immigrant and asylum-seeking population in our area.
 So, during the summer, she started her own consulting firm. "I wanted to take what I do know about my experience with the Language Institute and all the things we learned those ten years and offer it to schools and districts who have the political will and the desire to better serve their newcomer students. I'm really anxious to begin diving in and doing that work, "she explained.  
This fall, Ms. Bird is also running for the Yosemite Community College District Board, Area 6, and states: "When we think of college readiness, we often ask the question, 'Are students ready?' What we need to be asking instead is 'Are our community colleges student-ready? What do we need to do meet a variety of needs and lift them up?' When we do that, it'll be a more inclusive and welcoming place. I truly believe that only through equitable education will we be able to transform this valley. "
"Anyone who has ever had the privilege of meeting these students just falls in love with them," Ms. Bird enthused when describing her former students.   "These kids are so respectful of teachers and very traditional in the way they interact with adults – and yet, we wanted to empower them, too. And there are so many success stories.  I love that so many of our students not only are inspired to go on to college, but that many of them are getting into the education field, some right here in Stanislaus County. Of course, that's great – they'll be able to change lives forever. I'm still in touch with these students, and they're all role models in their communities."