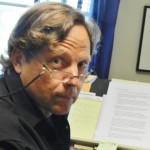 Despite their popularity with college and university administrators, institutions that have been hired to disburse financial aid for students continue to come under scrutiny from federal and state government overseers.
On September 6, California Governor Jerry Brown signed into law Senate Bill 595 (SB 595). The bill stipulates, among other things,
b) (1) Each campus of the California Community Colleges and the California State University shall offer a student the option of receiving his or her financial aid disbursement via direct deposit into an account at a depository institution of the student's choosing. Each campus…shall ensure that its contract or contracts for financial aid disbursement entered into on or after January 1, 2014, provide that the contracting entity shall initiate the direct deposit within one business day of receipt of the financial aid disbursement moneys from each campus of the California Community Colleges and the California State University.
Both Modesto Junior College and Merced College use Higher One to disburse financial aid. Higher One policy would seem to fall under those practices SB 595 is meant to discourage. When students receive their Higher One debit card, they are given a list of "advantages" gained by choosing the card. They're also given a list of options for receiving their financial aid that includes the following:
Easy Refund deposit to the One  Account,

no monthly fee

checking account (refunds available the  day Merced College releases them to Higher One).
Transfer to another account (ACH – Automated Clearing House), also known as direct  deposit (refunds available in 2-3 business days).
Receive a paper check from Higher One in the mail (refunds available in 5-7 business days).
The Higher One options do not include the one day deposit requirement stipulated by SB 595. Some say the delay in access to options other than Higher One amounts to coercion of needy students in a rush to purchase books and school supplies. SB 595 seems designed in part to offer students a fairer choice.
Another problem with the Higher One card is the contradictory message the company sends when advising students how to avoid fees. While students are told the card is a "not a credit card," they are advised to use the "credit option" when swiping the card:
Depositing your refund to the One  Account and selecting an Easy Refund is the quickest way to gain access to  your Financial Aid funds.
The Merced Blue Card is NOT A  CREDIT CARD. However, you can use it for purchases at all participating  merchants that accept Debit Master Card, get cash at ATMs, pay bills and more. It is recommended to make purchases as credit – "Swipe and Sign," to avoid fees.
The Merced College Blue Card clearly reads, "debit card." Many observers think the recommended "choice" of the credit option can lead only to delays and confusion when students use the card. And in many cases, use of the debit option leads to a fee for using the card.
At Merced College, Philosophy Professor Keith Law has assigned students in his critical thinking classes the task of researching the College's uses of Higher One. They're also polling other students' opinions about the new methods of disbursement. Thus far, 164 students have responded to a survey about their satisfaction with the Higher One card. When asked whether they would rather receive a check or the Higher One card for the next year, 122 students chose the check.
Law's assignment involves students in an issue fraught with ethical problems that have escalated into the realm of federal and state regulation. Only last year, Higher One paid a fine levied by the Federal Deposit Insurance Corporation and made restitution to over eleven million students for overcharging on fees.
And on October 1 of this year, the head of the nation's Consumer Financial Bureau said, "some of our colleges and universities, whether well-intentioned or not, may be encouraging or even requiring our young people to use financial products that do not offer the best deals."
But even as Higher One and similar institutions  face ever more intense scrutiny from students, faculty, and state and federal governments, their customer base seems more secure than ever. In September, Higher One boasted of serving,  "more than 1,600 college and university campuses across the U.S."
In what may be yet another sign of the times, it seems the only ones untroubled by outsourcing financial aid are college administrators, many of whom for years have pursued a "business model" for higher education. As always, the "customers," formerly known as students, are major contributors to the bottom line.