"The citizens of Modesto are infinitely weary of our seemingly intractable homeless problems and the apparent inability or unwillingness of our leaders to do much about it. The enormous amounts of money being thrown at homelessness have created interest groups who are seemingly more adept at grant writing than finding real solutions, and whose self-interest is inimical to those solutions." David M Jamieson
Last Sunday, in an OP/ED column in the Modesto Bee, Modesto attorney David M Jamieson lacerated local authorities for failing to manage Modesto's growing population of people with nowhere to go other than the city's streets, parks, and other public places.
Jamieson made a distinction between long-term objectives like "permanent housing and a return of the homeless to productivity and to the workforce" and  an immediate short-term goal which would "get people off our streets, out of alleys, out of doorways, out of our parks and away from our waterways." He recommended three tactics for managing homelessness in Modesto — ensuring enough shelter spaces every night, permitting camping, and stricter enforcement of anti-camping laws in public places by, "arrest and incarceration."
Given recent history, it's very likely local authorities will be all-in on stricter enforcement of anti-camping laws. They may even add more shelter space by renting a building or two and filling it with cots or cheap beds. Even though it is by far the most cost-effective and humane tactic for managing homelessness, they will resist permitted camping.
While Mr. Jamieson represents a growing public realization that local authorities have failed to manage homeless numbers, he has yet to realize the last thing they will accept for this failure is accountability. In 2022, local authorities did make "accountability" the chief measure for managing homelessness, but they meant accountability for the mentally ill, the disabled, the traumatized and the destitute. They proceeded to escalate the tactic of chasing homeless people from place to place as the chief action for enforcement of their accountability standard.
Also in 2022, the Stanislaus County Civil Grand Jury found that not only did local authorities and agencies lack accountability on homelessness, their expenditures of millions of dollars had not reduced homeless numbers in part because a myriad of government agencies and non-profits prevented a clear focus on the problem and lacked metrics for success.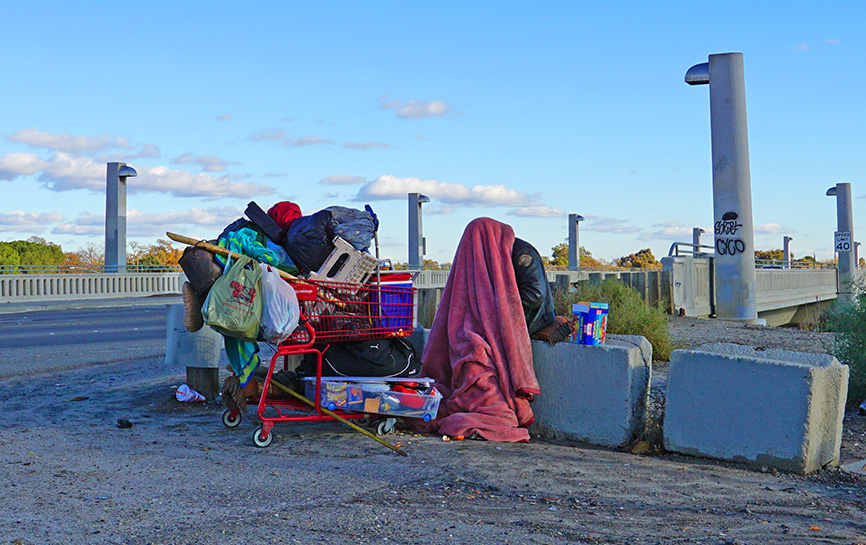 By far the most damaging factor in local failures to manage homelessness is the inability, willful or not, to recognize homelessness as a humanitarian crisis. Rather than disaggregate homeless numbers into those who are mentally ill, physically disabled, traumatized from a history of molestation, rape, and abuse, working but too poor for current rents, and others homeless through no fault of their own, local authorities have been content to cite "bad choices" as causes for homelessness, while repeatedly claiming help is available for anyone who wants it.
In fact, the only immediate "help" most homeless people need and want is a safe place to keep their few belongings that is stable enough to keep out the worst of the wind and rain. That kind of help is readily available in the form of permitted camping on safe ground.
Instead of managing homelessness, authorities in Stanislaus County and the City of Modesto have done everything they can to duck the issue altogether. No one argues Stanislaus County and the City of Modesto have near enough shelter space for the city's 1500+ homeless people; there is far less shelter space than homeless numbers and everyone knows it.
In fact, shelter living is so unattractive that most homeless people prefer the streets, even when punished by pounding rain and howling winds. Local authorities' eagerness to shuffle "accountability" onto the shoulders of the most vulnerable among us is only one of many indications that they have little interest in managing a problem Mr. Jamieson calls, "the No. 1 quality-of-life issue in Modesto."
The one thing that may spur action on homelessness is the growing public outcry represented by the Grand Jury's and Mr. Jamieson's cogent criticism of local government. Most will agree with him when he argues,
"Our citizens deserve better."