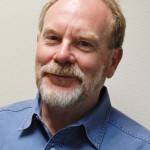 Although it was a signal event in Modesto's cultural history, last year's publication of More Than Soil, More Than Sky gave only a hint of the rich vein of literary art our local poets have fashioned into a growing monument to regional culture. Though it contained the work of some fifty-one poets, the book, like all anthologies, was as remarkable for the superb poetry that was left out as for what was included.
The book did stoke energy and enthusiasm, and one outcome was the establishment of the Modesto/Stanislaus Poetry Center, which will provide a forum and focal point for our growing literary culture. It will also enable those who love the spoken word to experience poetry the way it's intended to be appreciated, by hearing it read aloud. And once people realize that More Than Soil, More Than Sky  offers only a brief introduction to our fine poets, they'll want more opportunities to explore and enjoy what is rapidly becoming a major cultural asset.
Part of the Modesto/Stanislaus Poetry Center's ongoing series, last Tuesday's "Second Tuesday" event at Hannibal Yadegar's Barkin' Dog restaurant featured Catharine Clark-Sayles, a visiting poet from Marin, and Modesto's Mark Nicoll-Johnson. Clark-Sayles is well-established poet with two books to her credit. She delivered some excellent poems, but Nicoll-Johnson more than held his own.
He began his reading with very adept translations of poems by Fernando Pessoa, Federico Garcia Lorca, and Mexican poet Jose Pacheco. He then delivered a series of fine poems much unlike the two included in More Than Soil, More Than Sky. Nicoll-Johnson's selections suggest that our local poets have far more range and depth than can be revealed in an anthology. Consider this:
It will be a sausage grinder of
a poem. You might not want to
watch. No matter: it will make no
difference. One leg is both the
same and always will be whether
fragrant citrus, a flagrant duck,
flagellates on the slide, fragments,
flagstones, feathery boulders lifted
annually by Basques in Elko,
Nevada, or felons on the
park swing. Occasionally as Philip
Levine has said a bit of finger
will find its way in. You might want
to be alert for that.
Poetry has too many guises and effects to be described in a sentence or two or ten. But it often brings together disparate elements that explore meaning on the edges of awareness and apprehension. We don't always know what's in the "sausage," but good poetry can provide glimpses of a world strange, wondrous, disturbing, and eerily familiar.
Of course love has always been and always will be the poet's major subject and inspiration. Nicoll-Johnson ended his reading with a poem every husband who ever loved will wish he had written, and every beloved wife will wish to receive:
 Notes from a thirty year first date
for Teri

At dawn parrots in the trees
Pots of coffee
Silences on the long road
Familiar waking in strange places
Dancing in the kitchen
Ten thousand flights of stairs
Always ascending
Modesto has poets.