For years, Oakdale Irrigation District (OID) water sales seldom caused more than a flicker of public interest. Let nearby Modesto Irrigation District (MID) even think about a sale, however, and the hue and cry are heard for miles around. That was the case in 2011, when MID proposed selling water to the City of San Francisco. Angry protests followed and the public uproar ended with a resounding defeat for those who would sell "our water" to San Francisco.
The latest proposed sale would send excess MID surface water to out-of-district farmers in eastern Stanislaus County, where thousands of groundwater-dependent acres of grazing land were replaced with almond orchards about the same time MID was considering selling water to San Francisco. The almond orchards depleted the aquifer on Stanislaus County's east side, one of the last viable aquifers in the San Joaquin Valley.
Today, after an almond boom  that made the Valley's  AG giants even bigger and sprouted multi-millionaires like waves of grain, Valley cities suffer hollowed out centers, rising homeless numbers, and punitive wages to housing ratios. Water made nut farmers wealthy but the money didn't trickle down. Meanwhile, most every Valley aquifer is too drawn down for economical use and much of the land above is sinking as subsidence causes damage in the billions.
If there's any lesson to be learned from this recent history, it's that the overriding interest in water sales should be the public interest. Water sales in general serve too few parties, as evidenced by water wars featuring Stewart Resnick, the Boswell Company and John Vidovich, private parties whose fundamental business principle is, "socialize the costs and keep the profits." All three water powers have profited immensely from the commodification and sales of water, not to mention farming itself. None live in the Valley.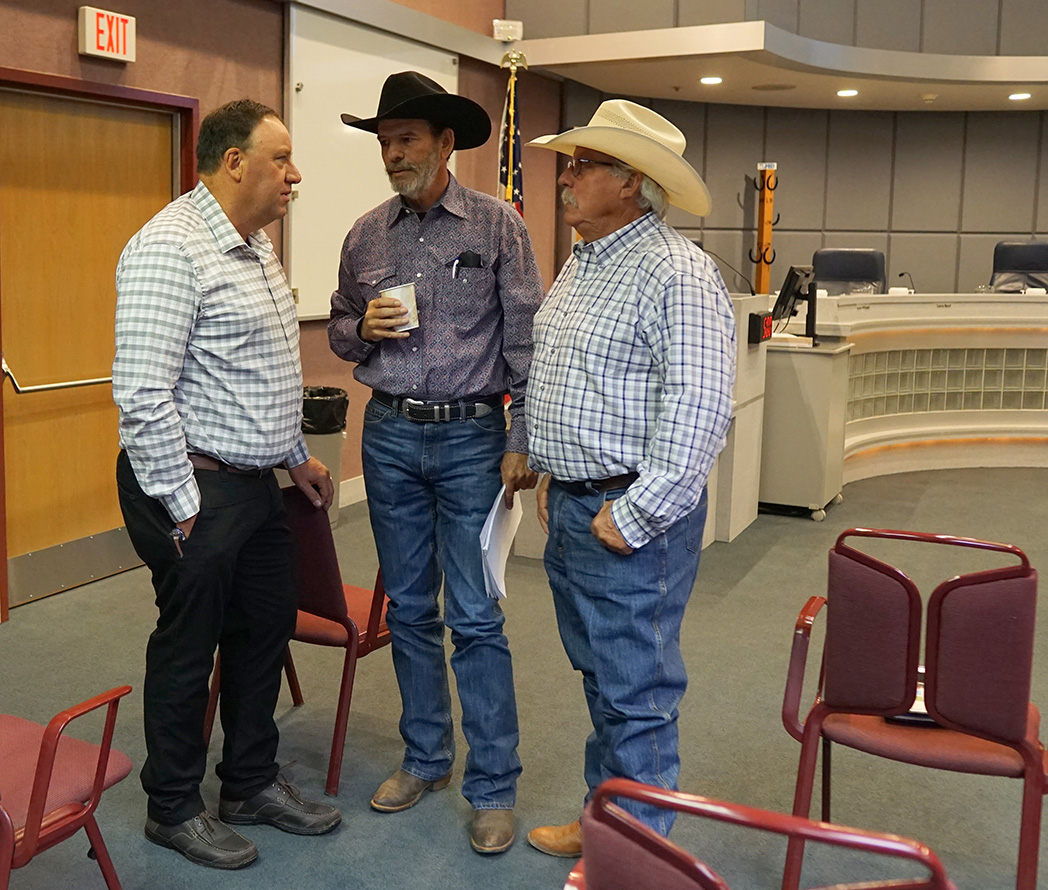 If MID were to sell water in wet years to out-of-district buyers on Stanislaus County's east side, the first priority should be to bring the east side aquifer back up to the level it held prior to the almond boom. East side farmers should be required to show sustainability, with the state of the aquifer the first metric.
The depleted aquifer in the Mehrten Formation should be restored to levels before that rolling hills rangeland was turned into tree-bearing export crops and limits should be placed on how much it can be tapped. Unless the aquifer is restored and protected, the argument to send water east fails completely.
The current focus of the controversy among those for and against selling water to east side farmers is the cost. According to the Modesto Bee, "Selling something like surface water that by definition belongs to all of us — a community resource — at a deep discount amounts to a gift of public funds." The problem with that argument is that both MID and OID have been selling water "at a deep discount" for decades. In-district farmers received water at below-cost-of-delivery prices for years and still pay in the low double figures for irrigation water.
If east side farmers can show a clear public benefit in the form of a restored aquifer, so-called "market prices" for water won't matter as much as the current controversy suggests. Market prices are a moving target in any case; in southern California, water prices have sometimes risen to $2000 an acre foot. Those are the kinds of prices that encourage water predators like John Vidovich to try to corner the market and become an independent broker.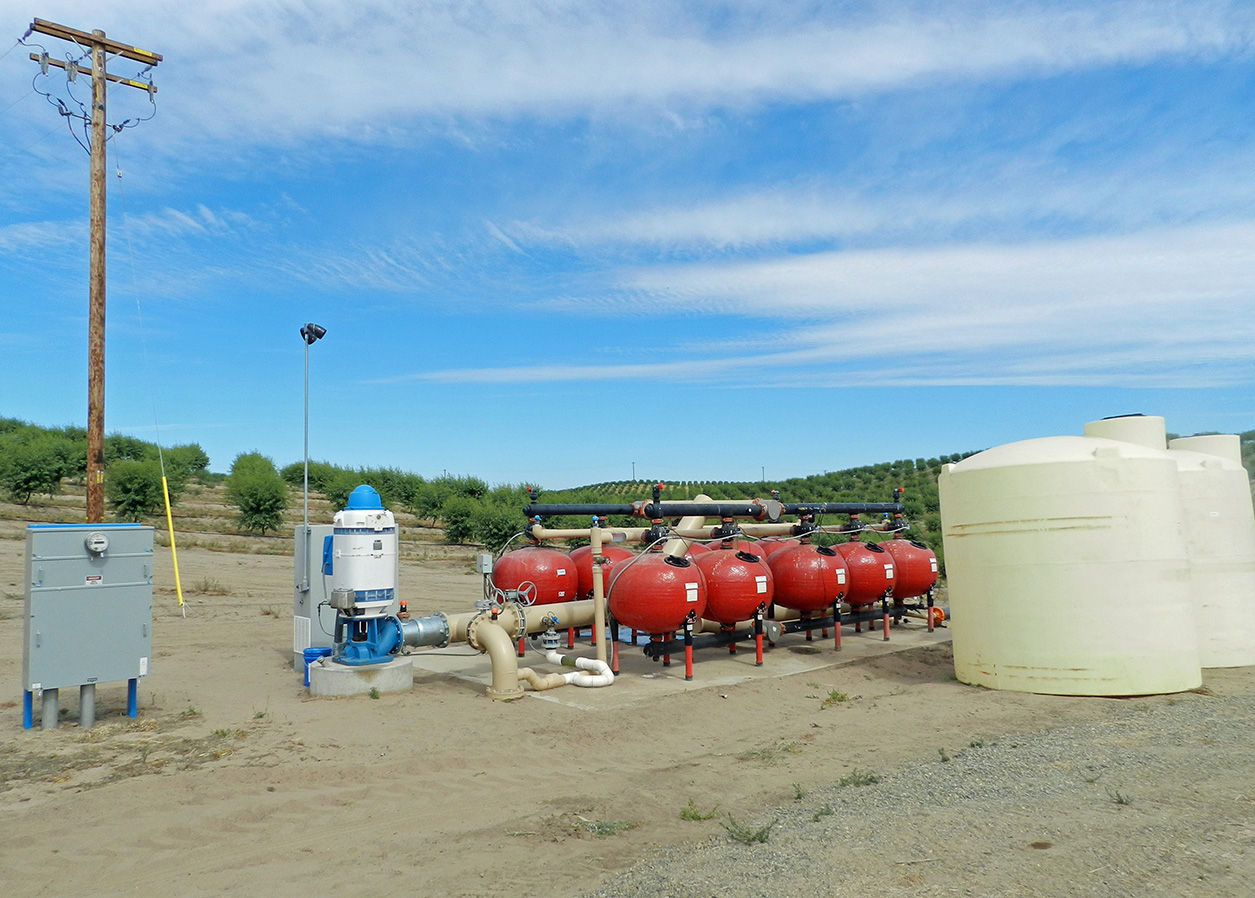 With its highly permeable black sands composition, Stanislaus County's east side Mehrten Formation is a natural water bank. In this era of climate change featuring extreme drought years and intense wet years, water security has become a paramount issue worldwide. We already know that underground aquifers are the best way to store water; they act as safe deposit boxes for our most precious asset other than air.
If it can be shown farming above the Mehrten formation is truly sustainable, then we should farm, but that almost certainly means some of the thousands of acres orchards planted there will have to revert to grazing land. With almond prices currently below profitability for many farmers, that decision may already be in the works. Meanwhile, when it comes to water, the paramount interest should and must be the public interest.
Long-term water security in the form of a viable local aquifer is a prime public benefit. It's not just money in the bank, it's priceless savings against another long-term drought and worth more than any price anywhere. MID Directors should base their decision to sell on the viability of our local aquifer, not on someone's idea of "market prices." The best price for MID water is one that puts money in the (water) bank.