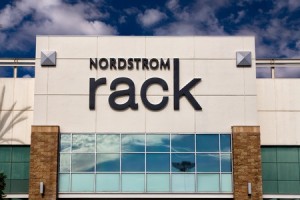 The Modesto City Council's latest great idea is to spend $60,000 on a study to determine whether the community is ready for high end shopping. Apparently, our councilmembers think that we don't have enough upscale retail. They may believe that a store like Nordstrom's Rack could generate more sales tax revenue.
Deja Vú? Phil Testa was the Director of Economic Development under the Carmen Sabatino administration, between 1999 and 2002, and prior to Mr. Sabatino assuming office. During his tenure, Mr. Testa actively sought out new retail for the community. He facilitated the landing of a number of retail businesses, including many of the stores in shopping centers along Sisk Road northwest of Vintage Faire Mall.
Mr. Testa searched for all types of retail stores, from budget stores like Walmart and Target to high end stores like Nordstrom. He knew retail very well. When asked at a city Economic Development Committee meeting whether Nordstrom would be willing to open a store in Modesto, he delivered an emphatic "NO!"
When asked to explain, Mr. Testa stated that Nordstrom did an extensive study of the Central Valley, including Modesto, and determined that Stanislaus County does not have enough customers who would buy the high end products that Nordstrom sells. When asked about Nordstrom Rack, he said that even the lower end Nordstrom store was still too high end for the community.
Fourteen Years Later
In 2016, has the composition of the community changed so that Modesto could attract a Nordstrom store?
The population of Modesto is about the same as it was in year 2000. Surrounding communities have grown in the Northern San Joaquin Valley. Retail growth has mostly happened in the surrounding towns of Riverbank, Turlock, and Patterson. None of those communities have attracted high end stores beyond Vintage Faire Mall.
If a high end store were to come to Modesto, the mall would probably be the location of choice. It is near a freeway and the major population center of the county. Undoubtedly, the management of Vintage Faire Mall has been doing its best to woo high end stores. If a company wanted to locate at the Mall, a store would have been added on like the recent annex on the south side containing the Apple Store.
The mall has been unable to attract a Nordstrom store; one wonders why the Modesto City Council would attempt to do something that private enterprise has been unable to achieve. Instead of spending $60,000 on a study, why doesn't a city council person just call Nordstrom or other merchants directly?