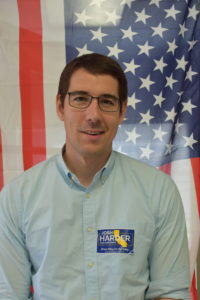 With the nation lurching ever closer to a totalitarian theocracy and the Valley's own Kevin McCarthy defining "lily-livered" down in hopes of becoming Speaker of the House of Representatives, there are multitudes of reasons to be pessimistic about our political future. Nonetheless, Valley citizens shouldn't despair; there are points of light in the darkness. Just think back four and a half years ago and ponder how far we've come.
Early in 2018, no one expected Josh Harder to become the Valley's youngest new member of Congress while representing California Congressional District 10. At the time, Jeff Denham was deemed invincible. Only Michael Eggman, a popular beekeeper from Turlock, was believed to have any chance at all to unseat the incumbent Republican, and even his prospects were dim.
Even after Harder prevailed in a primary stacked with the most impressive slate of Democrats in anyone's memory, most political insiders, including Democrats, expected an easy Denham win in the General Election.
Bespectacled and nerdy, Harder appeared to be the perfect foil for Denham, the rangy western boot-wearing Republican who sometimes showed up for campaign events riding a Harley-Davidson motorcycle.
Close observers of Harder's campaign, those who had followed him from the beginning, began thinking he might have a chance, especially after he prevailed in a primary that featured Eggman, Sue Zwahlen, and Virginia Madueno. Despite his Clark Kent image, Harder was turning out to be Superman. On the campaign trail, he was indefatigable.
His campaign staff featured bright young adults with specialties ranging from mathematics to messaging. And, up close, Harder seemed less nerd than hard-charging businessman.
In a marathon series of town hall meetings and informal gatherings, he was well prepared on issues ranging from local water conflicts to foreign policy. An intent listener, he spoke one-on-one with hundreds of potential constituents. On the November 6 Election Day, Josh Harder was still running hard, appearing at voting locations around the district and seeking last-minute votes. Surprising most everyone, Harder unseated Denham with a come-from-behind win.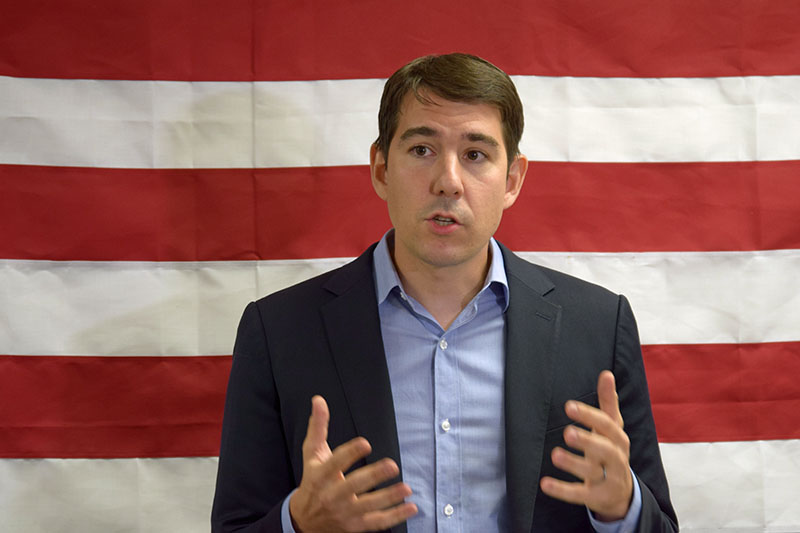 In retrospect, Josh Harder's victory over Jeff Denham seemed pre-ordained. The Turlock native, despite attempts to paint him as an outsider, proved ideally suited to represent his district. Once in office, he exceeded high standards for bipartisanship and constituent service.
Today, after redistricting established new boundaries, Congressman Harder has moved north to California Congressional District 9, where he faces stiff competition from San Joaquin County Supervisor Tom Patti. Nonetheless, Nate Silver, Sabato's Crystal Ball, and the Cook Political Report all rate Harder with better than even chances of winning in the new district.
That's not the only encouraging news. Despite the likelihood of Democratic losses nationwide, Valley voters have shown confidence in a host of new Democratic candidates, beginning with Esmeralda Soria and including Jessica Self, Tim Robertson, and Rudy Salas.
With both the nation's political parties doddering from the effects of aged leadership, local Democrats' infusion of young blood is an encouraging sign for the future, especially since all the new candidates have advanced to November's General Election, despite poor turnout in the primary.
In 2018, young Josh Harder showed candidates can win by embracing traditional Democratic values that support middle and working-class Americans. Today, he's joined by a cohort of candidates representing those same values, and all of them have good chances of winning next November. Democrats can win if they turn out — that's reason enough to be optimistic, especially with Josh Harder leading the way.