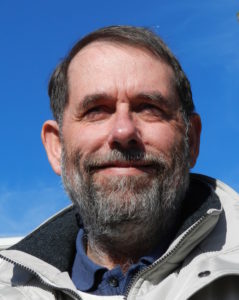 Logically, new home construction should help reduce homelessness in Stanislaus County. This is not what is happening. With few exceptions, lower income people in Stanislaus County have been priced out of housing and rental markets.
When new single-family homes sell for over $400,000 and apartments are not being built, the majority of new home buyers in Stanislaus County most likely will come from the Bay Area. Given higher housing prices there, Modesto's new homes look inexpensive.
The Modesto area work force has many low paying jobs, especially in agriculture and the service industry. Someone who earns $15 per hour or less will probably never be able to afford a $400,000 home and may be unable to afford local rents. Only local professionals can afford a new home at current prices, and most are satisfied where they are living.
In the 1980's, new homebuilders did most of their product marketing in the Bay Area. Modesto saw its population nearly doubling from 107,000 in 1980 to about 205,000 in 2000.  Much of the population increase came from Bay Area immigrants, who snapped up new the new homes because they couldn't afford to buy where they work.
Local developers placed full-page advertisements in San Francisco and San Jose newspapers and ran commercials on Bay Area radio stations. Today, one can still hear such advertisements on Bay Area radio for new subdivisions in Lathrop, the huge project along I-580 in Tracy and Mountain House.
Undoubtedly, the expensive housing going up in Modesto's Tivoli project and Riverbank's proposed Riverwalk project will require marketing to Bay Area citizens. Few local residents will be able to afford these new homes, with the possible exceptions of those willing to sell their existing residence in order to move.
According to Realtor.com, the average price of a pre-owned home is now $425,000 in Modesto. As the area median price for a used home is about the same as a new home, real estate sales agents will also need to market resales to Bay Area customers.
Lack of Needed Housing
At the latest count, Modesto has over 2500 homeless individuals. Stanislaus County has committed to providing housing for about 500 homeless via the purchase and rehabilitation of old motels. After the county honors its commitment, the area will have remaining at least 2000 homeless persons with more coming due to inadequate wages and escalating rent that is a result of very limited affordable housing stock and too few new units under construction.
Instead of building housing to serve a customer base that does not live here, we should be building multi-family units that meet local needs. Builders choose projects that they think will optimize profits with the least amount of effort. Local government subsidizes the projects. What is truly needed by the community does not get built. Bad policy results in increasing numbers of homeless throughout Stanislaus County.
Limited Resources versus the Free Market Myth
The difference between single family and multi-family construction is single family can be built more quickly and flipped more easily. Homebuilders don't need to tie up as much capital for as long a period.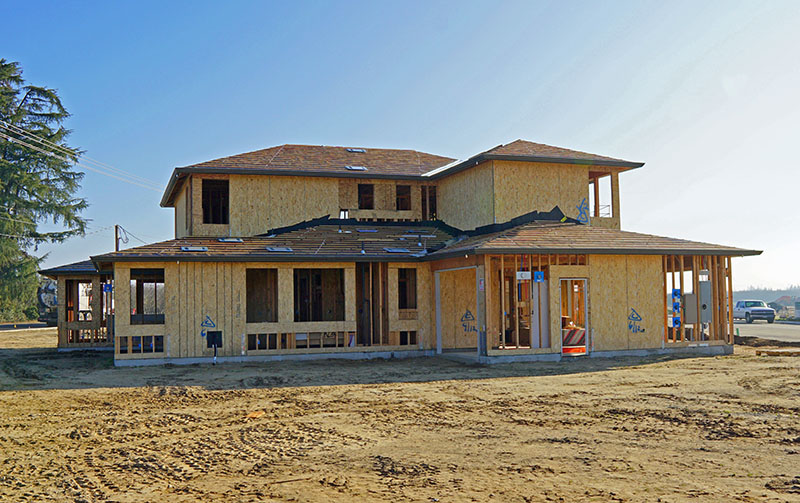 Decisions on when and what to build are thus most often based on short-term profit, while ignoring genuine local need. Every version of the Modesto General Plan has zoned for adequate multi-family affordable home construction — and every plan has been amended by each successive city council to deviate from the plan.
Housing for its low-income population is what Stanislaus County needs the most. It isn't getting built because the gatekeepers have chosen to ignore the need.
By encouraging more immigration from the Bay Area, new homebuilders and local governments are not only perpetuating the housing shortage, but also setting up the area for greater shortage and larger numbers of homeless in the future.
The blight and urban decay within Stanislaus County cities and towns seems to be growing as local governments focus on promoting development of commuter housing on the edges of towns rather than on promoting redevelopment with multi-family units. This policy is not sustainable and will lead to growth of the homeless population over time.
State and County Budget Surpluses
Budget decisions at both state and county levels seem focused on government-run construction of affordable housing, a task government is ill suited to perform. These entities should be controlling new construction by policy, not by throwing money at projects that are not cost effective for government to undertake.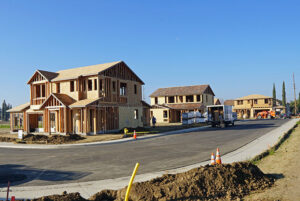 A more viable solution would be to set up the respective budget surpluses to provide low interest loans to multi-family homebuilders willing to construct affordable housing. The loans could then be repaid when the completed projects are sold to private investors. Taxpayers would not expend any money, but a social good would be achieved.
Good government policy decisions could target locations where multi-family units could be built within redevelopment areas, which would minimize new infrastructure costs and, therefore, minimize the cost to build the affordable housing. A well run program could create wins for homebuilders, investors, first time homebuyers and lower income workers. The entire community would also win with fewer homeless on the streets, newly rehabilitated areas, and more attractive cities.
Solutions exist. When will those who have the ability to solve our affordable housing problems make a genuine concerted effort?