There's a lot to unpack in Stanislaus County Supervisor Jim DeMartini's recent comments about homeless people, but let's start with his claim that they're "bums." Not too long ago, most any high school senior could have recognized such an assertion as a hasty generalization, but after decades of talk show bombast and free market propaganda, too many people agree with DeMartini, no matter how much evidence to the contrary.
Included in that evidence is study after study showing that from one fifth to one quarter of homeless people are seriously mentally ill. Only a willful ignorance permits sick people to be labeled "bums."
Veterans constitute about 12% of the nation's homeless population; though post-traumatic stress disorder is now recognized as a common consequence of military service, for people like Jim DeMartini, that's no excuse for being, "a burden on society."
Almost forty percent of homeless people are disabled, with many of them housed temporarily in shelters. Even a casual observer who makes a quick visit to a homeless shelter will see an inordinate number of wheelchairs, just as anyone paying even a bit of attention will see wheelchair-bound homeless people in our parks and on our sidewalks. They're homeless because disability payments don't cover rent and other necessities.
It's true that a certain percentage of poor people have chosen homelessness over work, but it's not necessarily because they're "bums." It's because even those lucky few who might make as much as fifteen dollars an hour can't make ends meet in states where rising rents have priced them out of their homes.
Average rent in Jim DeMartini's Stanislaus County — generally considered a bargain in comparison to the Bay Area — is over $1200 a month. At $15 an hour, take home pay is around $27,000 a year. Over half the wage earner's salary goes for rent at that income, and even when it goes up next year, California's minimum wage will still be less than $15 an hour.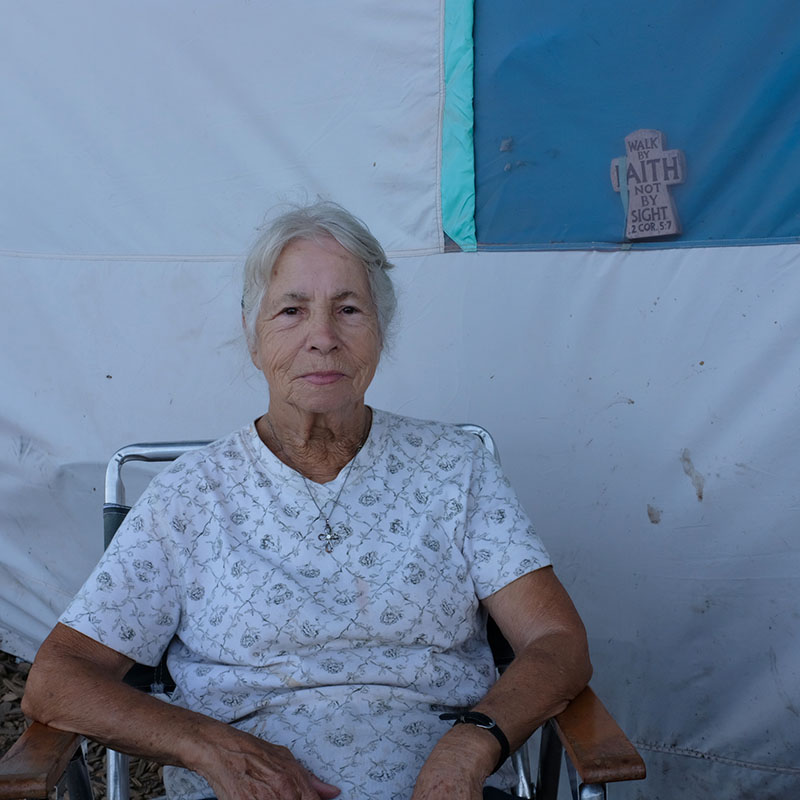 The United Way's Real Cost Measure, "estimates the amount of income required to meet basic needs for a given household in a specific community." In 2017, 40 percent of Stanislaus County households — 53,663 in total —fell below the Real Cost Measure. 98 percent of those households had at least one working adult.
When people's incomes aren't enough to meet basic needs, they compensate. They miss meals and subsist on poor diets. They avoid doctors and Emergency Rooms, even when they're very sick or injured. Their children miss school so they can help out in homes where both parents work. They go to work during a pandemic because they can't afford to miss even one paycheck. It's amazing how many manage to avoid homelessness, given their economic stress. Nonetheless, some end up on the streets.
Children reared in poverty suffer measurable brain damage and are more likely to experience clinical depression than children from financially stable families. When the City of Modesto permitted homeless people to camp in Beard Brook Park, two of the earliest applicants were young men who wanted to put their tents, "Where our [deceased] mother had hers."
According to Jim DeMartini, the cycle of poverty is due to defects in character; homeless people are "bums" who should be jailed. The fact is, many homeless people are elderly and retired after a lifetime of work; their Social Security benefits just aren't enough to cover California's high housing costs.
Younger homeless people are already frequent visitors to local jails, most often for crimes like petty theft, trespassing, and drug use. As a rule, time in jail does nothing to alleviate the damage done them through the stress of extreme poverty, and their criminal record makes it less likely they will find employment. They're often doomed to homelessness well before their prime earning years.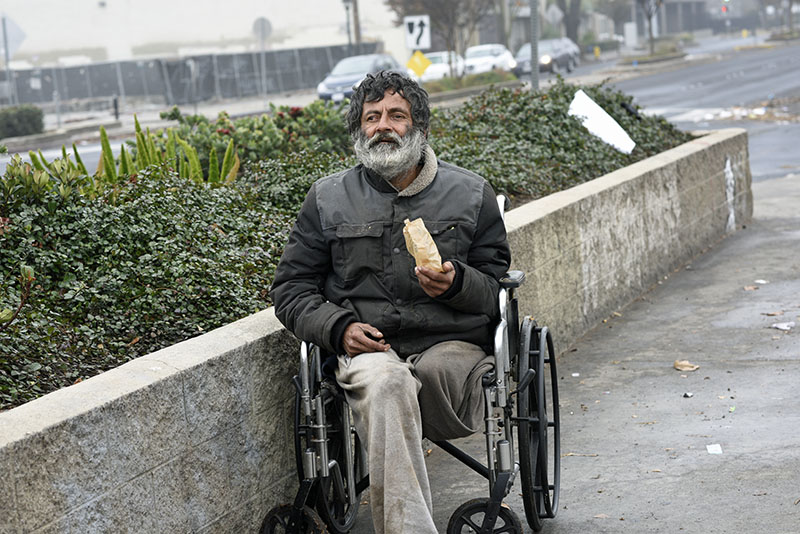 Demonizing poor people has a long history. It was accelerated by Ronald Reagan in the 1980s as part of an attack on government in general and especially welfare and social services. Reagan's "trickledown" economic theory postulated that reducing government services and lowering taxes on the wealthy would bring about an economic boom that would reduce poverty when wealthy people became job creators.
Today, after decades of tax reductions, loopholes, and corporate giveaways, wealth has been concentrated in fewer and fewer hands. Before 2010, the American middle class held more wealth than the top 1 percent. Today, the top 1 percent holds more household wealth than the entire middle class.
Absent mitigating factors, concentrating more and more wealth in fewer and fewer hands leads to a great many people lacking enough money for minimum subsistence. That's what's happened in America.
During the 1950s and 60s, when Mitt Romney's father was CEO of General Motors, the top marginal tax rate was 91 percent. Like many wealthy executives, George Romney turned down opportunities to earn more money when it meant entering the higher tax bracket; his highest tax rate at General Motors reached 44 percent. Homelessness in George Romney's day had declined so much that most professional observers predicted it would be ended altogether by the 1970s.
In 2012, when he ran for president, Mitt Romney refused to release more than one tax return. The return he did release showed he paid at a rate under 15 percent. The homeless population at that time was over 600,000.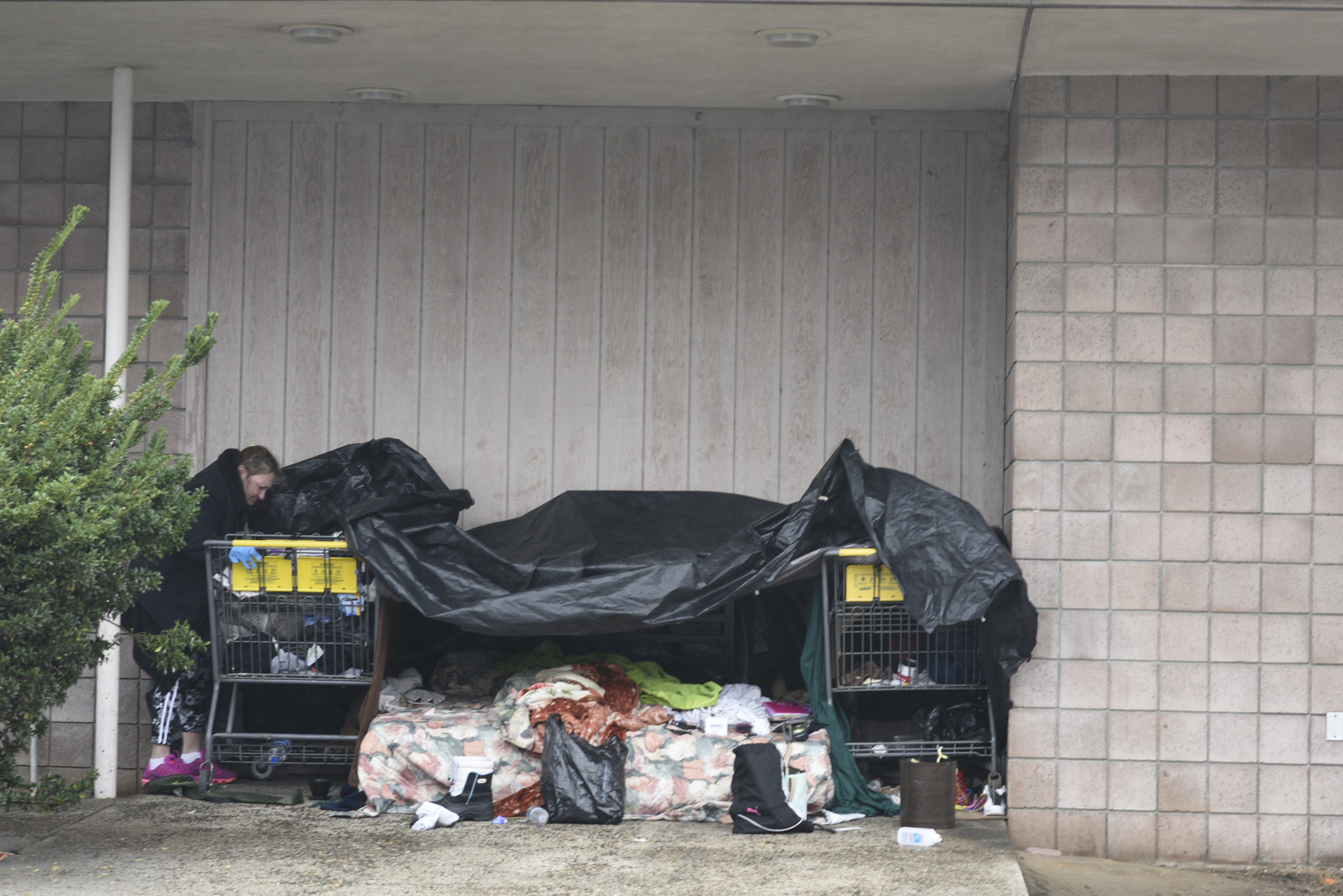 While we can't argue that tax cuts had a cause and effect relationship to homelessness, we can safely say they didn't do anything to diminish it, nor did they result in equitable distribution of the nation's wealth.
Ronald Reagan's trickledown dogma was never justifiable in the world of facts; even George H.W. Bush called it, "Voodoo Economics." It's taken decades of relentless propaganda and anti-tax hysteria to sustain belief in an economic system that enabled corporate executive officers' pay to grow 1000 percent over the last 40 years, so that they now make 278 times the pay of their workers.
Depending on one's definition of "bum," it's true some homeless people fit the category some of the time. It's also true that some wealthy people cheat on their taxes. The tax cheats almost certainly cause more harm than the bums, but in our brave new world of inverted values, tax cheats are smart and people whose incomes aren't enough for food and rent are lumped in with bums and criminals.
When Mitt Romney ran for president in 2012, he owned six homes, including a $12,000,000 beachfront property in La Jolla. It's hard to argue that paying taxes at a higher rate would cause him measurable harm; his father did fine at 44 percent.
In fact, progressive tax rates and a more equitable distribution of wealth throughout the nation would undoubtedly benefit the vast majority of the American people, especially the shrinking middle class.
One negative effect might be on the top 1 percent, who would likely have to buy smaller yachts. Even some of our less wealthy but still rich citizens might be reduced to owning 8 or 10 cars instead of 40 or 50. A few might even have to fill their wine cellars with hundreds of bottles of rare vintages instead of thousands. That would be a real tragedy.