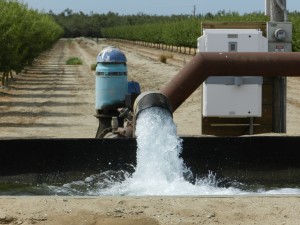 July 14, Oakdale Irrigation District (OID) General Manager Steve Knell circulated a letter defending the district's business plan. OID is embroiled in a lawsuit involving the California Environmental Quality Act (CEQA), water sales, and a controversial fallowing program. Knell is on a campaign to justify out-of-district sales and the soundness of the business plan.
For Knell, the biggest selling point of the OID business plan is the provision of water to district farmers at below the cost of delivery. OID manages this mathematical magic by generating revenue from water sales outside the district—most often to Westlands Water District.
Lately, though, the water sales are in jeopardy. Local farmers Louis Brichetto and Robert Frobose have objected to the sales on grounds they send water out of the district and jeopardize groundwater supplies. They claim OID must perform environmental impact reviews before selling water.
On the advice of water attorney Tim O'Laughlin, OID terminated a proposed water sale last year because the district had been challenged on its failure to observe CEQA protocols. Now, the district is arguing the water sales and fallowing program that makes water available have no environmental impacts.
In the real world, the argument would have no standing—sending water south affects any number of things, not the least of which is the San Joaquin Delta ecosystem. The water world, however, has long been subject to different rules. Those long-standing standards have changed rapidly of late, however.
On August 1, a group of commercial fishermen won a key court ruling by insisting the state must give "full and meaningful consideration" to reducing contractual obligations to send water south. The basis for the case was the health of the Delta and the viability of the fisheries that depend on it.
But even while better understanding of the Delta ecosystem is driving decisions about water use, more and more people are asking why farmers should get water at below the cost of delivery. OID's neighbor, the Modesto Irrigation District (MID), is being sued for subsidizing farm water costs by overcharging its electric customers.
Booming agricultural profits and a growing export monoculture—nuts, nuts, and more nuts—have made many of farming's catchy slogans and PR campaigns obsolete. By the time "We Farm, You Eat" appears on billboards along Highway 99, viewers have passed so many acres of almond groves they've begun to wonder whether Valley farmers produce anything else. Ag profits are way up, and in some regions farmland acreage is growing. Sympathy for the family farmer is giving way to ire at farmers' continuing demands for subsidized water.
Knell said recently that ongoing lawsuits could have a "chilling effect" on water sales. Like many, he seems to think CEQA regulations are frivolous.
But the recent drought has brought a new world and new rules to water. The major changes in the game involve groundwater, and it's an especially relevant to OID, where farmers have planted thousands of acres of nut-bearing trees both within the district and in its sphere of influence. Keeping the water OID wants to sell in the region makes sense, especially since many of the new orchards rely heavily on groundwater.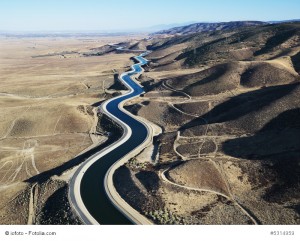 In recent years, OID itself has pumped record and near-record amounts of groundwater. Knell tried to conceal that fact by publishing OID's average amounts pumped over a span of years, but watchdogs on social media called him out when they pointed out how much OID has pumped lately.
One of the most disturbing things about Knell's arguments in favor of selling water is his insistence there's no local demand or no way to deliver OID water locally. In an especially egregious fit of pique, Knell recently barred surface water deliveries to Louis Brichetto, most likely because of his part in the lawsuit against OID.
Brichetto, a long-time proponent of keeping surface water local, is one of many farmers who planted orchards in the foothills of eastern Stanislaus County. Whenever possible, he buys surface water in lieu of pumping groundwater.
In 2012, Stockton East Water District (SEWD) agreed to deliver water to land Brichetto owns within OID's sphere of influence. At the time, Steve Knell wrote, "OID has no conflict with SEWD providing Mr. Louis Brichetto water for his 318 acres."
Just recently, however, Knell decided to invoke conditions of an agreement made earlier this year between OID and SEWD regarding temporary water transfer agreements. In essence, the districts agreed to seek mutual approval for local water transfers. Last month, Knell revoked his 2012 approval of Brichetto's contract with SEWD.
Following as it does hard upon last year's secret water sale to the San Luis and Delta-Mendota Water Authority, Knell's action can be seen only as a vindictive reprisal for Brichetto's part in the CEQA lawsuit.
Louis Brichetto isn't the only person facing reprisals for questioning OID's business practices. In June, OID sued two of its own board members, allegedly for conflicts of interest and for undermining OID's CEQA lawsuit by providing sworn statements to a judge.
The board members, Gail Altieri and Linda Santos, are newcomers to the OID Board of Directors after lop-sided victories in the last board election. Santos and Altieri's sins seem to have arisen after they suggested OID perform required CEQA protocols prior to water sales. They also complained they were not fully informed about details of OID's controversial fallowing program.
OID's reprisals against Brichetto and the new board members amount to a last gasp from a bygone world where water flowed "uphill toward money and power." New groundwater rules have revealed the fundamental flaws in OID's business plan. There's no way out-of-district water sales can proceed without CEQA review, and no way the public will continue to countenance water subsidies for farmers.
Not yet quite extinct, the Oakdale Irrigation District's failure to adapt to changing conditions in the new world of water has put it on the endangered species list. Totalitarian rule of public agencies could only succeed when the public was kept in the dark. OID and a few others may be slow to see it, but the light of a new day is shining on policies possible only in a world gone by.