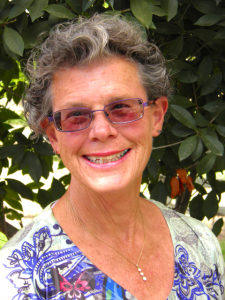 Oakdale Irrigation District (OID) Board of Directors Candidates Gail Altieri and Linda Santos presented their platforms last night at the Oakdale Saddle Club. Both offered strong critiques of OID management and oversight in recent years.
Altieri said OID should meet all local water needs before considering out-of-district water sales and emphasized the need for "fair and legal voting districts." OID has failed to meet state-mandated redistricting requirements and Altieri said she would work hard to promote better communication with district voters, including holding monthly meetings at her own home. She said OID Board meetings should include at least one evening meeting a month so that more people can attend.
Altieri said that OID has made a series of unwise financial moves, including a three percent loan to Trinitas Partners even while borrowing $31 million at 5.8 to 6.0 percent interest rates. She said OID is in no financial shape to be offering such generous rates to an investment group that has more money than OID itself.
Santos added that she attended a meeting in Knights Ferry where OID General Manager Steve Knell said it costs $69 an acre foot to deliver water to district farmers, but OID sells water to Trinitas Partners for $55 an acre foot.
"Why are we footing the bill for this large entity?" said Santos.
Santos said that OID officials misrepresented the annexation agreement with Trinitas when they said there would be no impacts on senior members of the district. Earlier in the year, OID cut allotments to senior members of the district while delivering water to Trinitas.
"You have to make your decision to plant at the beginning of the season," said Santos. She said the announcement that their allocations would be reduced resulted in harm to her family business.
"We held back on our irrigation much longer than we ever have; we're just one of hundreds that did the same," said Santos.
Santos said OID's decision to cut allotments came when the district actually had more water available than it used last year. "When I asked why would they cut us back when they had more water, I was told, 'Lady, I can't explain it any simpler to you.'"
"I don't want a man telling me, 'You're a woman, you don't know what you're talking about,'" said Santos.
During a question and answer session, some audience members said they believed OID Board members were no longer in charge of the district. Instead, said one person, "Steve Knell tells the board what's going to happen and they approve it without oversight or discussion."
Altieri wondered why OID needs to spend $36,000 a year on a public relations firm. She also said the district spends far too much on litigation. Santos added that, "Litigation is a big deal for our district. Instead of talking to people they say, 'let's give [OID attorneys] Mr. O'Laughlin and Mr. Schrimp the business'."
"All unnecessary litigation needs to be stopped," said Altieri. She added that everyone in the district would be better off if OID kept water local instead of selling it outside the district.
"With the new groundwater legislation we need to keep water here so we can recharge the aquifer," she said. "My opponent represents the status quo. The 'old boys' club needs to change. This is not a gender issue; it's about our future and our water."