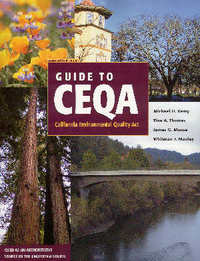 Last year, the Oakdale Irrigation District (OID) pumped a near-record amount of groundwater. Nonetheless, OID General Manager Steve Knell and members of the Board of Directors continue to talk about selling "surplus water."
By way of planning for continuing drought conditions, that same Board of Directors last Tuesday considered draining Tulloch Lake, where waterfront homes, fishing, and skiing offer residents and visitors some of the best of California's natural attractions. On the same day, OID Directors also approved a fallowing program that would enable water sales outside the district.
To some observers, OID's manipulation of OID water rights looks very much like a shell game. On the one hand, OID says drastic drought conditions call for draining Tulloch Lake, but on the other, OID has "surplus" water to sell.
Steve Knell has argued that, "The water OID sells is not the water it pumps," but some observers believe OID pumps more groundwater so it can sell surface water outside the region.
Oakdale farmer Louis Brichetto has argued for years that the OID should keep water within its district and sphere of influence. Knell and the OID Directors say they lack sufficient infrastructure to deliver all their allotted water locally. They also claim local farmers won't pay reasonable rates for irrigation water.
Until recently, water districts like OID had almost unlimited discretion over water use. Growing demand throughout the state made selling water a lucrative proposition, and in many cases farmers were offered money to fallow land so the district could sell the saved water at a premium.
For many, selling water seemed like a "win-win" proposition. In retrospect, water sales have often had a host of unanticipated consequences, including environmental degradation.
Imperial Irrigation District (IID) in southern California offers a classic example. IID was a pioneer in fallowing programs and in 2003 made the largest rural-to-urban water sale in U.S. history, when it sold water to San Diego.
Current IID Board member James Hanks said recently that the sale to San Diego has been ruinous for the local economy:
"There is a rebellion going on down here. The contract with San Diego is harming our agricultural industry…Our economic engine is agriculture. Without that, we are dead."
The IID water sale also had unforeseen environmental effects, including degradation of the Salton Sea, an important refuge for birds and wildlife.
Even though an Environmental Impact Review was performed for the IID water sale, it's clear in hindsight that the review was inadequate. That's most likely because the public failed to monitor the process closely enough.
Today's drought has made everyone far more aware of the importance of water. It's also made people realize that the consequences of water sales are far-reaching and often irrevocable.
This week, OID Directors and management were notified of a failure to observe protocols of the California Environmental Quality Act (CEQA). The notice was from the law firm Remy, Moose, and Manley (formerly Remy and Thomas). Remy, Moose, and Manley literally write the book on CEQA.
It is now a virtually certainty that if OID pursues its fallowing program and water sales, it will have to do a comprehensive Environmental Impact Review (EIR). In such a review, OID will be required to consider alternatives to water sales—including methods that might keep more water in the region.
When the Modesto Irrigation District was considering a water sale to the city of San Francisco, it dropped the plan when the Board of Directors learned they would be required to perform an EIR before proceeding with the sale. As of today, OID Directors have not indicated whether or not they will proceed with the sale and EIR.
Valley citizens would benefit immensely should OID proceed. The EIR would shed light on a practice that over time has repeatedly shown to be ill-considered and preferential.
Too often, water sales have been a means to turn public resources over to private interests. The more people who monitor the process, the less likely it is to have adverse and unmitigated effects. CEQA review can bring a much-needed change to the water game.