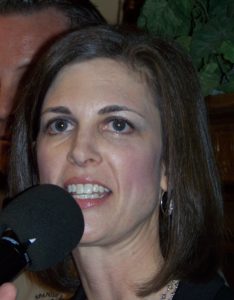 Now that it's clear Republican dreams for holding the fort in California have been drowned in a Blue Wave that penetrated as far as Orange County, Stanislaus County Supervisor Kristen Olsen has already begun seeking higher ground.
Like other California Republicans, Olsen is facing the prospect of a permanently stained brand, at least within her home state. And like recently defeated Congressman Jeff Denham, Olsen is blaming the Republican Party for major losses statewide.
Denham said recently that there was nothing he could have done to avoid losing to challenger Josh Harder because Democrats had gained advantages in fund raising and with young voters. Nonetheless, as has been the case for years, Republican Denham will likely end up with the fund raising advantage once final totals come in.
But the problem for both Olsen and Denham isn't the Republican Party, the problem is neither ever compiled a record independent of the party, and neither stood in opposition to Donald Trump when he hijacked the party. In fact, Denham voted with Trump and the Republican Party almost 98% of the time, a statistic Josh Harder cited repeatedly prior to the November 6 election date.
As for Olsen, her signature accomplishments during her short stay on the Modesto City Council ten years ago included criminalizing dumpster diving, a "crime" about which retired  Alameda County Sheriff and fellow councilmember  Will O'Bryant said, "Dumpster diving is not a crime. It's a way for people to survive."
More recently, as a member of the California State Assembly, Olsen opposed pay raises for UC employees, and local construction workers. Now a Stanislaus County Supervisor, Olsen and her fellow supervisors are at a labor impasse with county employees.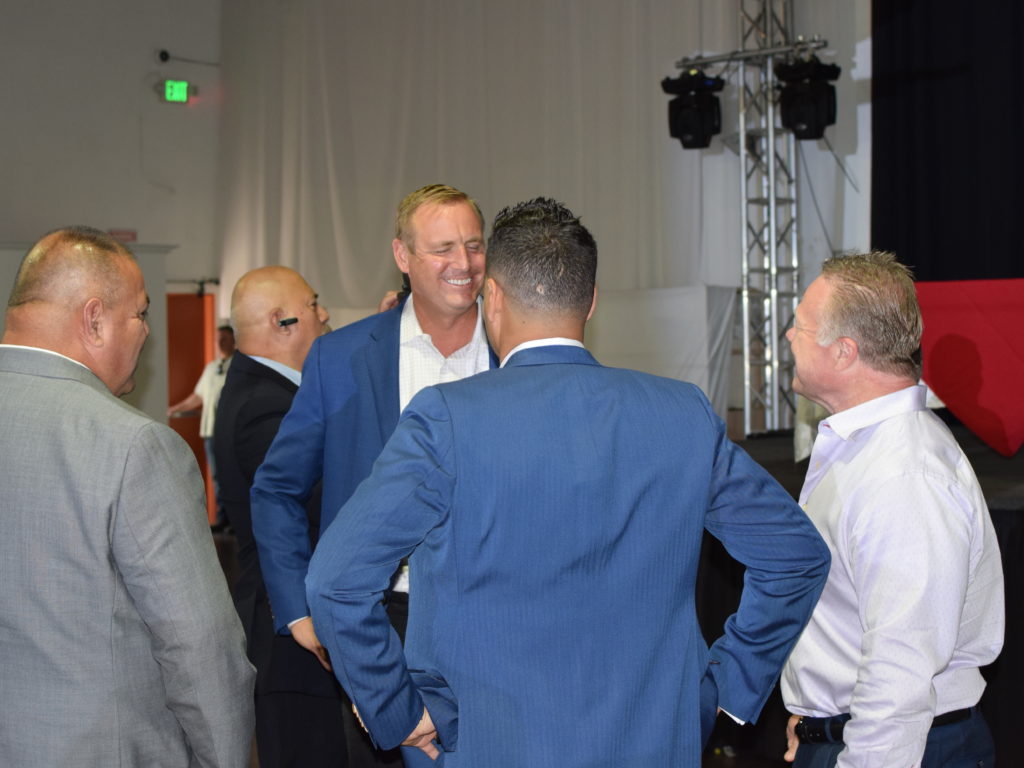 Ironically, county employees have argued that a major factor in the strike is the failure of county supervisors to, "prioritize staffing and funding for services that children, the elderly and disabled, veterans and the public in general need." In other words, Stanislaus County Supervisors, including Kristen Olsen, are following the long-established Republican agenda of doing away with the social safety net established during the New Deal.
In a recent OP/ED, Olsen offered a misty-eyed version of the Republican Party of yore that included an amnesiac's view that the party once, "welcomed people from all over the world who sought to live the American Dream and contribute to the economy and society." Olsen must have forgotten Republican Governor Pete Wilson's campaign of 1994, when he championed Proposition 187 and tainted the Republican Party with an anti-immigrant stain that Donald Trump has now made indelible.
Olsen's and Denham's jabs at their party would be far more convincing had either one spoken out before the Republican losses this election. As it is, both Kristen Olsen and Jeff Denham have to live with the knowledge that they supported the Republican Party both before and after Donald Trump, and the Republican Party has long been anti-immigrant, anti-labor, and anti-science.
The difference today is Donald Trump's raw depravity has stripped away the camouflage of "family values" and "compassionate conservativism" that once provided cover for a concerted attack on minorities, immigrants, and the poor and laboring classes that began with the Reagan Revolution and has continued ever since. And if Kristen Olsen and Jeff Denham need any confirmation of that claim, all they have to do is look at their own records of support for the party platform.