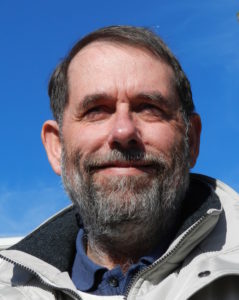 November 2019 is the month construction begins on Phase 1 of the State Route 132 realignment, otherwise known as a two lane expressway. Sometime in the next 20 years, the plan is to upgrade the expressway to a four lane freeway connecting Freeway 99 and Interstate 580.
During the 20 year multi-phase construction project, motorists will experience increasing chronic congestion due to construction, traffic signals, and too many cars using a two lane roadway.
The first phase takes a big chunk of land out of Wood Colony, a historic agricultural district that has been intensely farmed since 1867. Subsequent phases will take more land from Wood Colony.
Wood Colony Southern Boundary Relocated
The recent boundaries of Wood Colony were located at Maze Boulevard on the south, Gates Road to the west, Salida on the north, and Modesto City limits on the east.
On Dakota Road, the south entrance to Wood Colony was marked by a south facing sign located about 100 feet north of Maze Boulevard that read, "Welcome to Wood Colony Established 1869."
In October 2019, the Dakota Road sign was relocated one half mile north to about 100 feet north of Kansas Avenue. The Route 132 expressway will be parallel and adjacent to Kansas Avenue, removing from Wood Colony all land south of Kansas Avenue and east of Dakota Road, an area of exactly one-half mile by about two miles. The second phase will remove all Wood Colony land south of Kansas Avenue westward to Gates Road.
The land south of the new Route 132 right-of-way is coincidentally an area Modesto's politicians want to turn into urban development, supposedly another business park. Since the land has now been removed from Wood Colony, the few citizens living within the strip will be powerless to prevent urban development.
Controlling the area split off from Wood Colony, Stanislaus County may approve development or allow Modesto to annex it. The justification for annexation may be that the parcels separated from Wood Colony are now too small to farm. Based on historical development decisions, the business park may eventually be rezoned residential as Modesto often deviates from its general plan.
Urban Development for the Remainder of Wood Colony?
As Wood Colony is whittled away, urban developers will find future takings easier. Divide and conquer is a proven strategy, and the attacks on agriculture land are relentless.
Dakota Road is shown on the Stanislaus County planning map as four lanes. Making Dakota a four lane road will destroy the heart of the agricultural area with a high speed road carrying heavy traffic.
The Route 132 realignment has been on planning maps for over 60 years. Once a road is put on a map, it never gets removed no matter how bad the original idea was.
Residents Affected by the 132 Project Are Very Unhappy
Citizens affected by the construction of any expressway are usually unhappy about a new road. The 132 project is egregious because traffic will be routed through a once quiet pastoral area. It creates congestion, noise, air pollution, and will not  decrease travel time to the Bay Area until a freeway is completed in 20 years.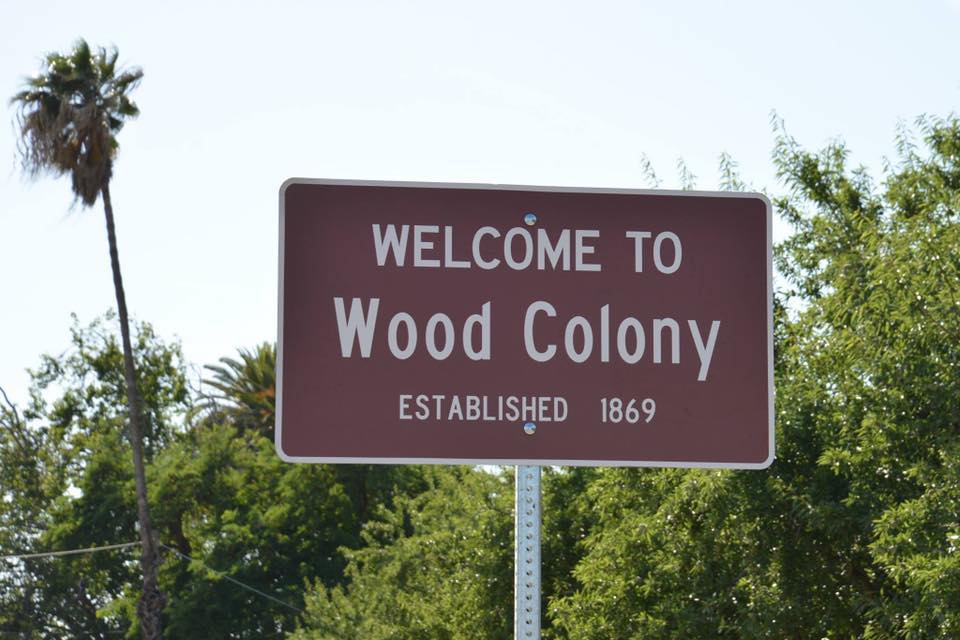 Inter-Regional traffic that previously used the 99/120/205 freeways will increase congestion by diverting to the new two lane expressway. Citizens from east Modesto will  add to congestion when they start to use the new road. West of Gates road, traffic will be very congested for longer periods each day.
Previous articles in the Valley Citizen highlighted problems that the project will create. The articles remain relevant because Caltrans is using most of the original construction design, ignoring countless comments made during public meetings.
No Sound Walls?
Terhesa Gamboa, chairperson of the Woodland West Neighborhood Association, was recently told that no sound walls will be constructed to mitigate noise from the new roadway. County Supervisor Terry Withrow had promised a sound wall, but the project's engineer reportedly opposes it.
Route 132 will carry more cars than the Briggsmore Expressway at some point shortly after opening. The expressway will pass within 100 feet of houses on a section of the south side of Kansas Avenue and on the west side of Dakota Road. Residents south of the expressway will hear noise from many passing trucks and cars as well. Lack of sound walls will compound the harm to all nearby residents.
Meeting Scheduled
A meeting is scheduled for Tuesday, November 19 at 5PM at Church of the Brethren, 2301 Woodland Avenue, Modesto to let west side residents know what inconveniences to expect from the construction project. At the meeting, residents may learn whether a final decision has been made about building sound walls.
The purpose of the meeting is to tell the residents what will happen, not to receive input. All the decisions have been made. If anyone doesn't like it, too bad.
If Caltrans, the City of Modesto, and Stanislaus County think that the meeting will mitigate the ill will that the project has created in west Modesto and Wood Colony communities, they may be disappointed.
By ruining the way of life enjoyed for many years by longtime residents, bitterness will undoubtedly remain towards the planners and politicians who made inadequate efforts to create a win-win project.
The excuse for mediocrity in government is always lack of money. The 132 project does not include enough money to be built right. The eventual cost of the 132 Freeway will be multiples of a cost effective freeway built as one project.
Supporters want the roadway built NOW. They don't care how much taxpayer money is wasted, how much the freeway will eventually cost or who gets hurt in the process. This is government at its absolute worst.
Caltrans builds roads, but is not in business to mitigate congestion or to serve the public well. Local politicians serve urban developers, not the best interests of all citizens.