The easiest choice by far in this year's Primary Election is Josh Harder. During the 2018 Primary, we described Harder as the, "kid from Turlock." This year, he's the Congressman from Turlock.
It was clear early on that Harder was a once-in-a-generation candidate, but even given his exceptional drive and determination, the odds against him clearing the last primary were steep. Pitted against Democrat Michael Eggman, Republican Jeff Denham and another strong Republican in Ted Howze, Harder could easily have been marginalized in a field that featured several strong Democratic candidates in addition to Eggman.
Instead, Harder surpassed both Eggman and Howze and qualified for the General Election. Even then, no one thought "the kid from Turlock" had a chance against Denham, especially since Denham's and Howze's combined primary vote totals of 63,442 far surpassed Harder's 20,742.
As late as six weeks before the November election, insiders from both parties were predicting an easy win for Denham. Some prominent Democrats even started showing up at Denham's fund raisers. Undaunted, Harder ran with the velocity and endurance of an elite marathoner. He ran up to and all the way through Election Day and seemed fit enough to do it all over again.
And he won. He brought out the voters and surged past Denham by just under 10,000 votes.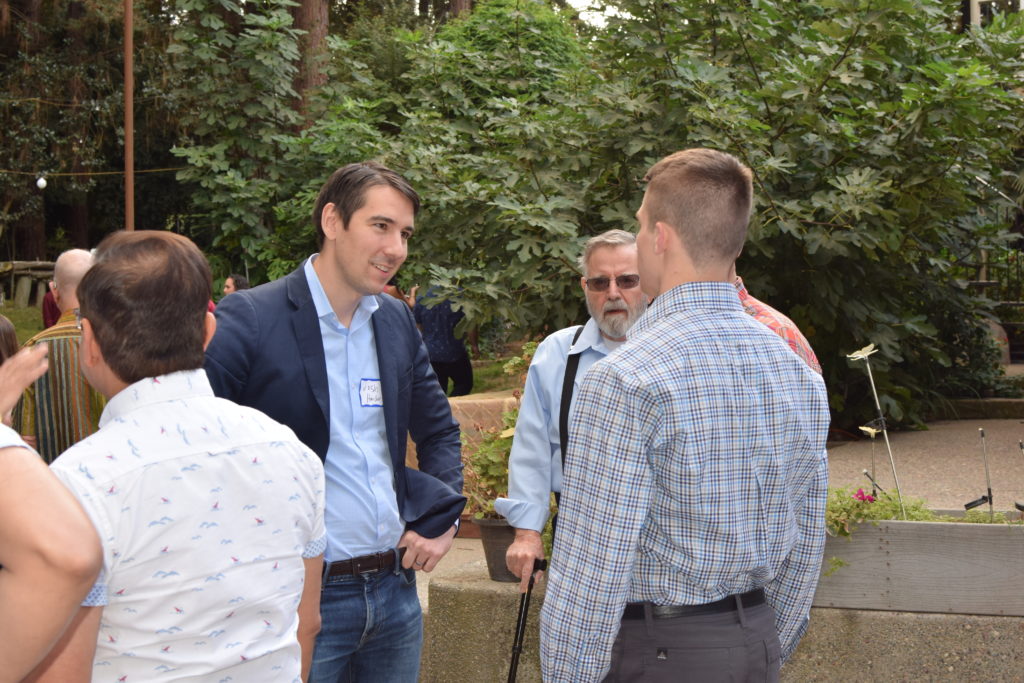 Since then, Harder has shown himself to among the most accessible members in the entire House of Representatives—ranking in the top 5% for number of town halls held in his district. He's also shown the ability to work for and achieve bipartisan solutions, including securing $14 million for Valley water projects.
As is the case with any representative, we're not always going to agree with Josh Harder, but his accessibility, willingness to listen and compromise, and work ethic put him into an elite category. He's the clear choice for Congress.
Adam Gray is unopposed in the campaign for representation in California's 21st Assembly District. Again, we don't always agree with him, but he does an excellent job representing his district, and that's probably why he's unopposed.
Farther south, we're putting Fresno City Councilwoman Esmeralda Soria ahead of incumbent Jim Costa in Congressional District 16. We need progressive change in the southern part of the Valley, and Soria will work harder to bring it than Costa. We're sticking with TJ Cox in District 21 for Congress, and supporting Phil Arballo against Devin Nunes in District 22. Nunes has fallen so far down the Trump hole even the Fresno Bee has given up on him.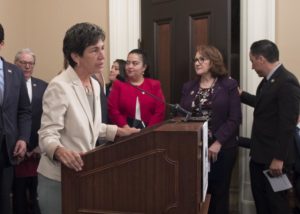 There are no easy answers in Stanislaus County's two races for supervisor. We like both Tom Hallinan and Channce Condit in District 5, with a slight edge to Hallinan for experience. We also think Condit should finish his term on the Ceres City Council before looking for higher office.
In District 1, we're willing to take a chance on Buck Condit, if only because we would expect Bill Zoslocki and Waterford Mayor Mike Van Winkle to continue business as usual on a board that needs new ideas and direction.
In the contentious race for California's Senate District 5, we favor Susan Eggman over Mani Grewal. Though the Modesto Bee has said Grewal will do a better job representing the district, we believe Eggman's long and distinguished record in Assembly District 13 puts her in a better position to address many of our region's most difficult problems, especially homelessness, poverty, housing costs and job creation. We like Grewal, but he hasn't shown much leadership during his term on the Modesto City Council. We'd like to see him establish a better record of accomplishment before seeking higher office.
In the races for judge, we're backing Ken Hara, Sam Getrich, and Jeff Mangar. We think Patrick Kolasinski has the best insight into these races, and those are his picks.
2020 will be the most consequential election year at least since the 1930s. Turnout will be the key, and we urge registered voters to turn out in record numbers, and also urge qualified voters who aren't registered to register now and get out the vote. The future of our democratic Republic is at stake.