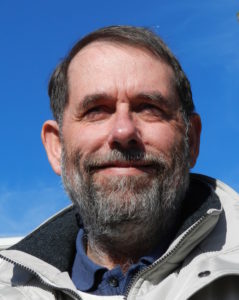 Amid the power outages and horrific fires caused by downed transmission lines, a growing chorus of politicians is suggesting restructuring Pacific Gas and Electric Company.  Although the company operates efficiently with a large economy of scale, San Francisco and other urban areas are looking into breaking off pieces of territory to establish locally owned power companies. Is this a good idea?
Climate Change
Before 2000, California had longer and wetter winters than now. Rains arrived in storms with high winds beginning each October. The storms would blow down transmission lines, causing power outages. The downed lines would start small fires that were put out by the rain or by minimal effort of firefighters.
After 2000, as California's climate became drier and vegetation became more flammable, October's windy rain storms were gradually replaced by dry wind storms. Each October, the storms continued to blow down transmission lines, starting fires that seemed to become larger and more difficult to put out.
Each year, the management of PG&E did risk assessments of system infrastructure. The annual determination was that the cost of fire-related claims for damage caused by downed power lines would be less than the cost of upgrading equipment to protect it from wind or the expense of improving tree trimming along its right-of-ways. So, safety and prevention expenditures were minimized so that shareholder returns could be maximized.
The utility failed to adequately upgrade tree trimming work to keep power lines clear of branches despite a court order that told the company to do so to prevent fires. Now, after a number of major fires, including ones in Lake, Sonoma, Napa, and Solano Counties two years ago, the town of Paradise last year, and Sonoma County this year, the property damage claims against PG&E are so great that the utility is in bankruptcy.
The damage and bankruptcy are the consequence of the utility's failure to recognize climate change and to take appropriate preventive action to safeguard equipment from high wind events. The failings of management can't be overstated.
A key question now is whether current management is capable of recognizing infrastructure weaknesses and addressing them in a timely manner. After Bill Johnson, the new CEO of PG&E, predicted that the utility would need ten years to do sufficient upgrades to end blackouts needed for fire prevention, public outrage escalated exponentially.
Dismantle PG&E?
Criticism by Governor Gavin Newsome and others affected by the fires and power outages indicates that the idea of breaking the utility into smaller parts more responsive to public need is gaining in popularity. Unfortunately, implementation of the idea will have negative consequences, especially for some rural areas of the Valley, foothills and mountains.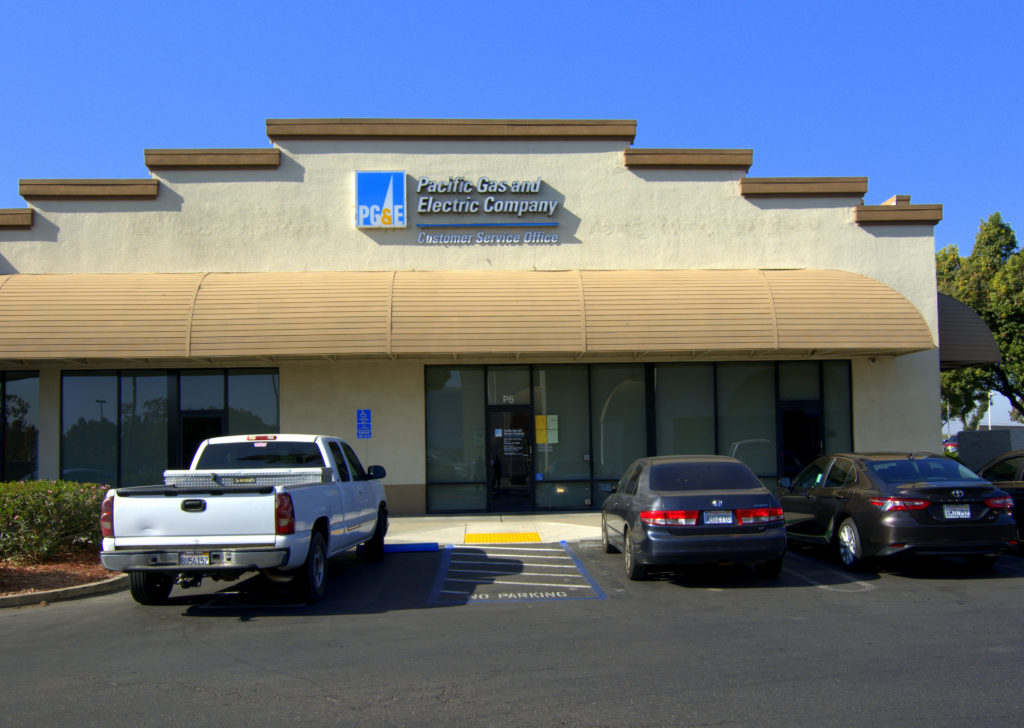 Under California Public Utility Commission (CPUC) rules, a utility is required to provide service to all customers within its territory upon demand at rates established by the CPUC. If cities like San Francisco kick out PG&E, rural Central Valley areas within current PG&E territory would suddenly become economically unviable. The long distances between rural properties makes providing service too expensive due to maintenance costs; urban ratepayers have subsidized rural service for many years.
Solar Energy to the Rescue?
If PG&E lost its urban customer base, the utility would lose the ability to serve customers in rural areas under the current rate structure. Rates would be increased greatly to cover the actual cost to provide service to rural customers. Service would become unaffordable for many.
A solution might be to create self-sustaining solar energy systems off of the grid, eliminating many smaller rural transmission lines in the process. This would lower the probability of fires caused by electrical equipment and make farms self-sustaining.
The main barrier to the solar solution would be the cost to set up the individual solar systems. Many rural inhabitants do not have the financial means to build and pay for a private solar system, so a new program of state or local loans would be needed.
What about Natural Gas?
If the electric service were dismantled, would PG&E keep its gas business? On September 9, 2010, a gas line explosion in San Bruno California killed eight people. The utility was blamed for failing to properly maintain its gas pipeline system. Breaking up the gas business into territories would have similar consequences to dismantling the electric portion of the business.
Too Big To Fail
The disadvantage of a monopoly is that it is automatically too big to fail. The service provided by PG&E is critical to the California economy. The company either has to be resuscitated or replaced.  If it is to be replaced, the effort would be long and economically hard on Californians. No guarantee exists that the smaller replacement utility companies would operate any more efficiently or responsibly.
Perhaps the best solution is in holding the management of the utility criminally negligent, including jail time and personal fines. Perhaps greater accountability would cause the utility to improve its business model.