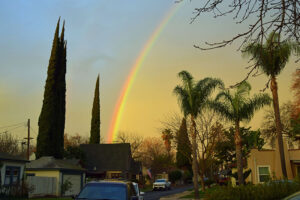 Some said the rainbow that arced over Modesto early Tuesday morning touched down at Sue Zwahlen's residence in the city's college district, but they must have been looking from an odd perspective. To most observers, the rainbow looked like it had one end just outside the city to the southwest, with the other end touching down in the northeast.
February 2 — Tuesday — was the official Election Day for the runoff in Modesto's race for Mayor. The vote count wasn't announced until after 8pm that night, but those who thought the lucky symbol boded well for Sue Zwahlen were right. Zwahlen bolted to a huge early lead— 58.33% to Doug Ridenour's 41.67% — and Ridenour graciously conceded shortly thereafter.
"First, I want to thank Doug for conducting a good and positive campaign," said Zwhalen as the win became apparent.
"The election was focused on issues and Modesto's future. That's good news for all of us. I owe so much to the people who have given me their votes, their resources and their encouragement in this campaign. We face many challenges, but those challenges are not as big as Modesto's spirit, its commitment to improve our community, and its heart. I will do my best to serve Modesto."
Most local elections are non-partisan, but this mayor's race couldn't avoid the long shadow of Donald Trump. Zwahlen received strong support from Congressman Josh Harder, and from people working in education and health. Ridenour was endorsed by local police and firefighters and by virtually every prominent local Republican. Stanislaus County Supervisors Vito Chiesa and Terry Withrow held a fundraiser for his campaign.
"Sue was a nurse running during the era of Covid," said Mike Lynch, her campaign manager.
"In the months of this campaign, we never met anyone who actually disliked Sue…Sue has a great ability to disagree or dispute something without making it personal. She had enormous crossover appeal; she will use those skills for Modesto. She uses real words, not sound bites, and the public knew it and clearly wanted it."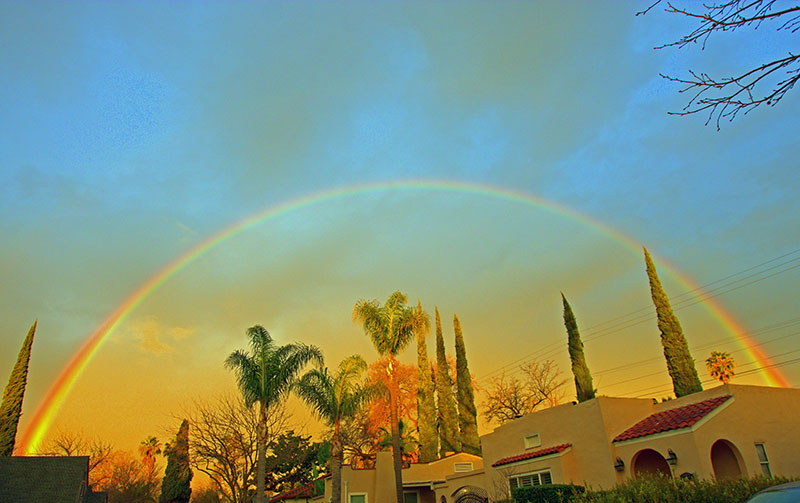 Though Zwahlen finished first in the General Election, many thought Ridenour would do better in the runoff. Total votes for Republicans in the first round were far more than for Zwahlen and Naramsen Goriel, the other Democratic candidate. Zwahlen may have received a boost from Modesto City Councilmember Kristi Ah You, who ran as an Independent and endorsed her shortly after failing to make the runoff.
Early demographic analytics suggest more women voted in the runoff than men, and an unusual number of first-time voters also voted. Historically, the low-turnout runoffs have favored Republicans, but this election featured a much better turnout for Democrats.
"It was a lot of hard work by a lot of people," said Jessica Self, Chair of the local Democratic Party, "and it's a lot easier when the candidate is this great."
Zwahlen's campaign motto was, "Modesto Needs a Reset," and that message clearly resonated with a community tired of the bickering and backbiting that was such a dominant feature of Mayor Ted Brandvold's term in office.
"I've known Sue for over twenty-five years, both as a friend and a neighbor," said Frank Damrell III, who most recently served as Cathleen Galgiani's Senior District Representative. "Sue Zwahlen is the salve the Modesto City Council needs, and her humble wisdom is the leadership our community needs.
Zwahlen said that, "tackling the issues that weigh heavy on us such as the pandemic and caring for our homeless community members" were two of her chief priorities.
Those who thought Tuesday's rainbow over Modesto augured well for Sue Zwahlen were at least partially correct. Sue Zwhalen's fortune and Modesto's are the same and always have been. Doug Ridenour's gracious concession drove that point home when he said, putting his city above party and politics, "It's now time to rally around Sue."