Randy Limburg has passed. The gentle giant who once raged along Modesto's mean streets on a bicycle with steers' horns strapped to the handlebars and then found his way back from the hard ground of homelessness died on February 2 after a long bout with Covid.
Randy's bright smile shone a light wherever he went, but it was especially welcome among the shadows of homeless camps and by people abandoned by everyone except this big man and his bigger heart.
Randy's path out of homelessness included stints working as an outreach staff member for Telecare and culminated with a position on Modesto's Community Health and Assistance Team (CHAT), where he continued his determined mission to help his neediest neighbors. Often frustrated with a system that resisted his best efforts to provide help for the helpless, Randy never stopped trying. When he found himself confronted by an impenetrable thicket of bureaucratic rules that prevented doing what he knew best, he turned to his network of friends and volunteers for help.
It was because of Randy Limburg that Alan Davis, the amputee who haunted downtown Modesto for years, found shelter and care toward the end of his short life. When he couldn't get Alan help through official channels, he managed to enlist volunteers and get him to Modesto's Outdoor Emergency Shelter where he was watched over by volunteer Frank Ploof, Modesto Police Sargent Mike Hammond, and city and county staff.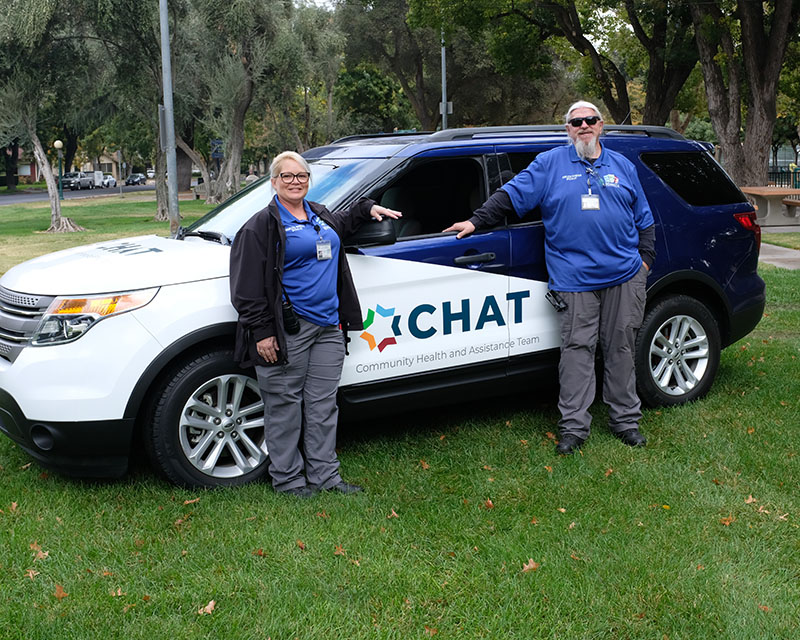 Like many mentally ill homeless people, Alan wandered away once placed in Stanislaus County's low barrier shelter, but he never managed to escape the watchful eye of Randy Limburg. Whenever he found Alan adrift and hungry, Randy managed to see he was fed and returned to shelter, even if it meant enlisting Ploof in a mission of gentle persuasion and help with Alan's wheelchair.
Greeting everyone with, "I love you," Randy turned a cliché about caring into a mission of hope and compassion. He found redemption meant most when it was shared and passed forward. Too many people to count found comfort and a way home when Randy Limburg became their guide and companion.
He brought his love of food, music and living in the light to everyone he met. An indomitable warrior for the poor and afflicted, he never faltered in his battle against defeat and despair.
Only days ago, he seemed to be recovering from the virus that has killed almost 900,000 United States citizens. He sent messages that he was feeling better, then went silent. Shortly thereafter, he was gone.
Leaving behind a spirit of joy and redemption, Randy Limburg lives on in every kind heart and generous soul that reaches out to the least among us. In the darkest night, look upward and he'll be there.