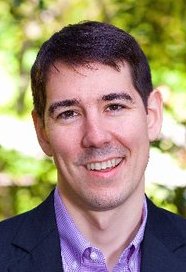 Political speech, "should be uninhibited, robust, and wide-open." Justice William Brennan
Last Friday, a clerk in the Stanislaus County Registrar's Office rejected Josh Harder's official campaign statement on the grounds it used President Donald Trump's name. The clerk claimed Harder would need written permission from Trump himself if he were to use the president's name.
Harder and some of his staff members were stunned. While it makes sense to obtain permission from private citizens if using their names in campaign material, making campaign statements without reference to state or national personages and their policies would drain much of the vitality out of elections themselves, and our current election codes seem to recognize that reality.
In protesting the Registrar's decision, Harder cited Elections Code 13307 and 13307.5, writing that, "While it prohibits a candidate from referring to their opponent, courts have recognized that a candidates 'qualifications' can include '[o]pposition to various general institutional figures and interests.'"
It would be pretty hard to make the case that President Trump is not a, "general institutional figure." In fact, Harder and his staff were able to find, in short order, two references to Trump in current campaign statements, one of which was written by David Min, a Professor of Law at UC Irvine. Min is running for congress in California Congressional District 45.
Min's campaign statement included the words, "I'll stand against President Trump's reckless policies." A graduate of Harvard Law School, it's unlikely that Professor Min would leave himself open to charges he violated campaign law.
In fact, it's almost certain that Stanislaus County would lose in court if challenged on its interpretation of the election code. Harder, like most any candidate, chose not to spend time and energy on a legal protest, but the Registrar's Office is clearly vulnerable here.
In the famous Supreme Court case, Sullivan vs the New York Times, Justice William Brennan wrote, political speech "should be uninhibited, robust, and wide-open." Under Stanislaus County's interpretation of Elections Code, political speech in campaign statements is repressed, feeble, and hermetically sealed.
Moreover, as it's now interpreted, Stanislaus County's campaign statement policy isn't just illegal, it favors incumbents. As late as February 27, the campaign for California's Congressional District 10 was widely viewed as a toss-up. Prohibiting campaign statements that mention Donald Trump, an unpopular Republican President, favors incumbent Republicans. If the situation were reversed, an incumbent Democrat would be favored.
Incumbents already command huge advantages in most any election. They shouldn't be assisted by a misreading of election codes, and candidates shouldn't be forced to abide by clearly illegal restrictions on their campaign statements.
Though late in the game, the Stanislaus County Registrar's Office should review and change its policy on campaign statements so that it follows Elections Code guidelines. As the policy stands now, it's vulnerable to a potentially embarrassing lawsuit, and an even more serious charge of favoritism for the status quo.