Like many of the city's residents, Modesto Mayor Sue Zwahlen was caught by surprise when she read that the county's "Genesis" drug treatment center was closing down. The center is located in Modesto.
"All I know is what I read in the paper and the math doesn't work out," said Zwahlen. "As a mayor and a nurse I'm always concerned when people who need and want help can't get it. Of course I'm concerned."
Zwhalen's career as an emergency room nurse made her especially sensitive to the needs of patients suffering from addiction, and she experienced many occasions when the expense and difficulty of access prevented people from getting the care they needed. Reports of the closure of the county's treatment center disturbed her greatly.
It now appears there may have been some miscommunication about the closure. According to Stanislaus County Supervisor Mani Grewal, clients of the Genesis treatment center will be transferred to Aegis, an agency that specializes in drug treatment and rehabilitation and there will be no shortfalls in capacity.
The transfer is part of a countywide program to increase capacity and provide clients more appropriate and specialized services.
"We've actually added capacity," said Grewal on Tuesday. "No client of Genesis will be denied service by Aegis due to lack of capacity, and we've actually made access for many easier by opening a facility for treatment in Turlock."
Grewal added that clients who transfer from Genesis to Aegis will be monitored and assessed for results, including a three-month progress report for each one.
"We are mandated by the state to care for people who need help and can't get it elsewhere," said Grewal. "If we fail to provide care we could lose funding and even face penalties."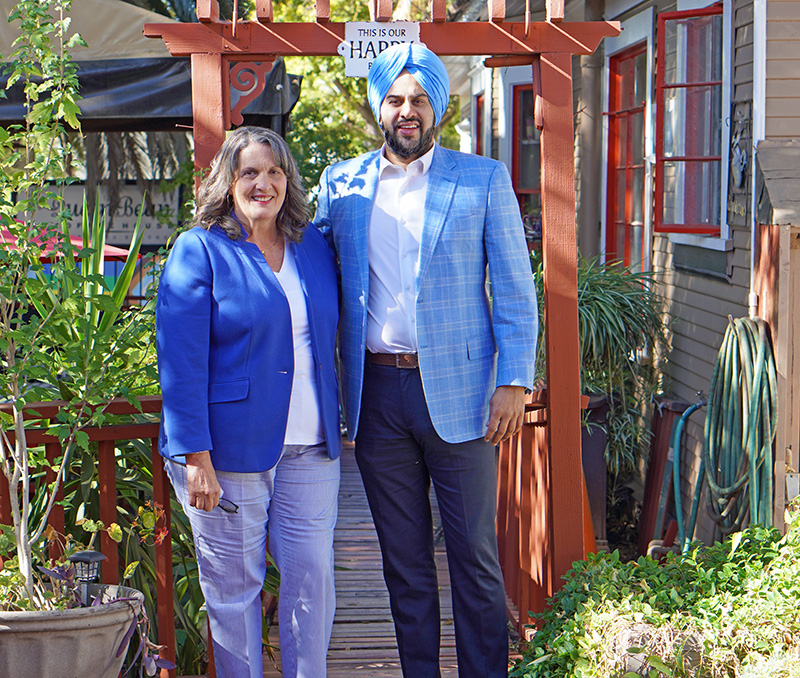 Like others, Zwhalen interpreted reports of the closure of Genesis to mean there would be a shortfall of capacity. Grewal insisted that Aegis could easily serve the 224 clients of Genesis, and should there be any lack of capacity to do so, the county would step in to cover the deficit.
"We have the ability to add capacity within 24 hours," he said. "Any Genesis client who can't access services from Aegis should contact county staff at Behavioral Health Services immediately. They can also contact their county supervisor if they need to."
Grewal said that access to Aegis is only "1.4 miles away" from the Genesis location and should not represent a hardship for current clients of Genesis.
Grewal's comments contradict those of people cited in reports by the Modesto Bee, including those of a former medical director for Aegis clinics.
"'A clinic usually has to ramp up counseling staff before it absorbs a large number of new patients," said Lyn Raible, a former medical director for Aegis clinics in California and an outspoken critic of the county's decision to close Genesis. "It's not a simple matter of shifting people over to another program.'"
Raible added that, "Aegis' local capacity is hazy."
Given conflicting reports, Mayor Zwahlen has good reason to be concerned. As is frequently the case, the final measure of success or failure for the county's decision will be dictated by people on ground and the evidence they provide. Time will tell.