Upcoming elections in Stanislaus County Districts 1 and 5 could result in a change of direction for a board that has lost its way since the onset of Covid-19. In District 1, Modesto City Councilmember Bill Zoslocki is running against Buck Condit, a Captain in the Stanislaus Consolidated Fire Protection District.
Both candidates participated in the Modesto Bee's taped candidate's forum on August 31. Zoslocki distinguished himself on the issue uppermost in many people's minds when he took a clear and all too rare commonsense stand on wearing a mask in public:
"I wear a mask," he said, "that's a pretty easy give."
After petulant resistance to a simple issue from many of our local leaders, Zoslocki's response was a reminder just how petty mask resistance has become. Yes, wearing a mask in public is, "a pretty easy give," especially when it helps reduce the spread of a deadly virus.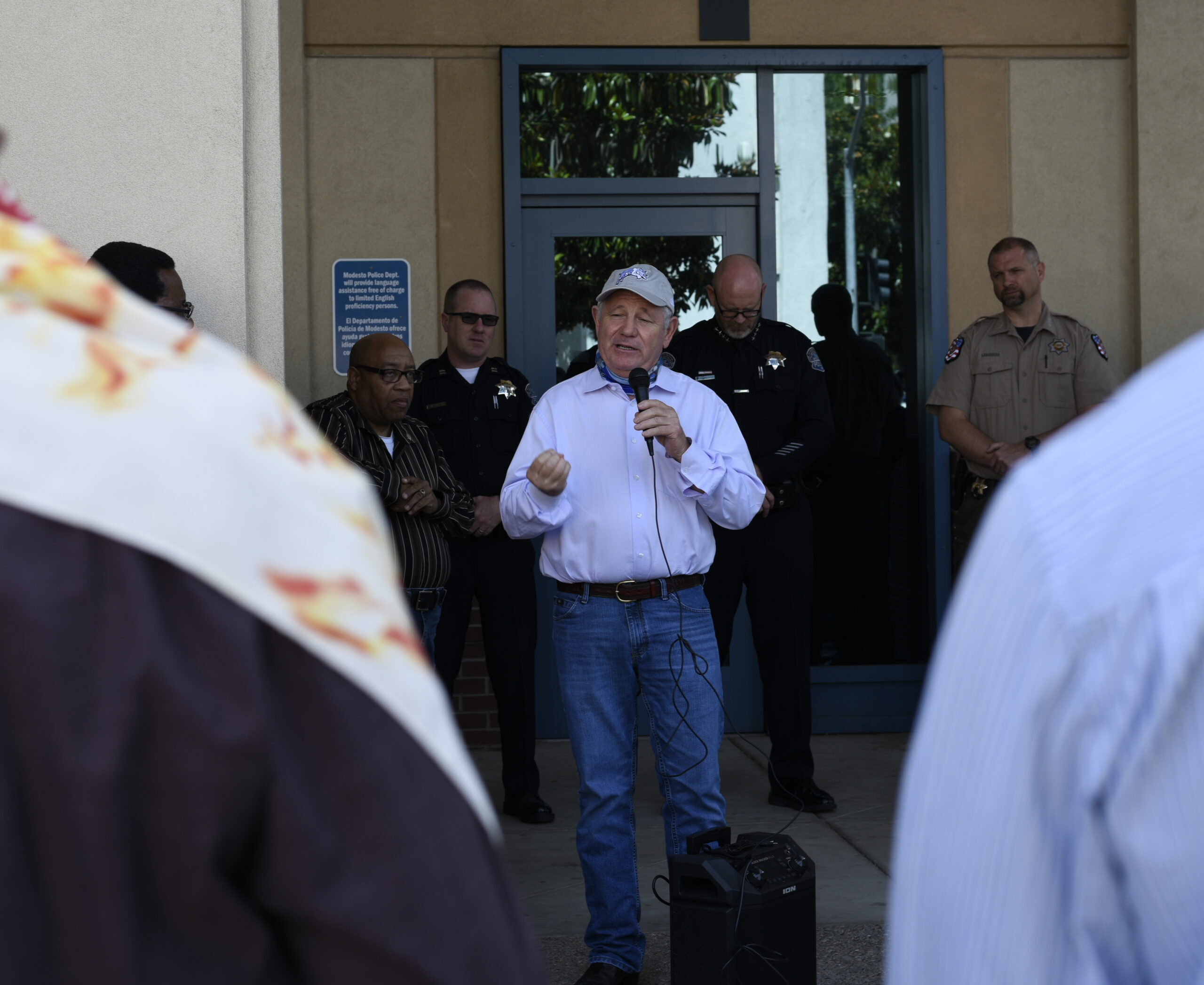 Both Zoslocki and Condit agreed that Stanislaus County has needed more efficient testing, but Condit offered a far less satisfactory answer on masks than Zoslocki when he said, "Let people decide for themselves."
Especially in the northern San Joaquin Valley, people don't need to be told they should "decide for themselves" about wearing masks. Too many have already decided not to wear them; that's a major reason that by September 22, Stanislaus County, with a population of 558,911, had 335 deaths. Just over the hill, Santa Clara County, with a population of 1,945,940, had 295 deaths.
While we understand Condit's answer may be an attempt to be conciliatory, it's far less satisfactory than Zoslocki's, which was both tactful and emphatic. Had Stanislaus County leaders managed better, our region would be much further along toward our goals of reopening businesses and schools. Zoslocki's answer shows there are ways to set good examples without issuing commandments and threats.
Buck Condit has a distinguished record of public service and there's no question he knows District 1. He's been a member of every local fire department in the district. However, Bill Zoslocki's broad range of experience covers more territory, and he excels in one area especially — home building.
California as a whole and the San Joaquin Valley in particular, have dire shortages of affordable housing. While it's impossible to predict how anyone will perform once in office, Zoslocki certainly has the experience to provide leadership on a board that will need all the expertise in housing it can tap. He's built over 500 local homes and has enough service in government to know his way around the traps, pitfalls and cul-de-sacs that can delay or sabotage the best-intentioned housing proposals.
Both Condit and Zoslocki will be far more attentive to the needs of constituents than the incumbent office holder, Kristin Olsen, who seemed to lose interest in the job shortly after it was handed to her by outgoing Supervisor Bill O'Brien. O'Brien declared he wouldn't run for re-election just days before the filing deadline for would-be candidates. Many thought the move under-handed, especially when news got out he had informed Olsen before the late announcement.
Overall, especially because his experience seems best suited to the region's needs, Zoslocki is our choice in a race featuring two well-qualified candidates. We just hope he will take on a much-needed role of leadership in addressing our dire housing needs.
Buck Condit's cousin, Channce, is a candidate for Supervisor in Stanislaus County District 1. He's running against Tom Hallinan.
Young, charismatic, and boasting an impressive list of endorsements, Condit has the potential to energize a board that has found itself too often among the worst counties in the state for Covid-19 numbers. His experience on the Ceres City Council provides an excellent entrance to higher office, but we'd like to see more of him before he moves on to the board of supervisors.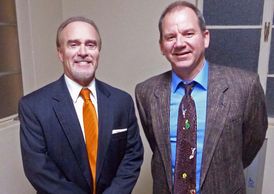 Condit's opponent, Tom Hallinan, is widely experienced and highly regarded for his legal representation of the Cities of Ceres, Newman, Patterson, Crows Landing, Grayson and Westley. By virtue of that experience alone, he's more familiar with the inner workings of city and county government than Channce Condit.
A major issue in District 5 is whether a reservoir should be built in Del Puerto Canyon; during the Bee interview, it was one of the few points of difference between the candidates. Whereas Hallinan said supervisors don't have a lot of influence in the case of the reservoir and he was open to reviewing the project, Condit argued that, "We need to be proactive," because, "it's good for the economy.
The Del Puerto Canyon reservoir proposal has received heavy resistance from environmentalists and many residents in the City of Patterson, which is below the height of the planned reservoir. Patterson residents fear a nearby fault poses a risk to their homes should an earthquake occur that would damage the reservoir and result in flooding downhill. Environmentalists and nature lovers value the canyon for its history and bountiful wildlife.
Given the strong likelihood litigation will almost certainly ensue as the project moves forward, Hallinan's caution and legal credentials would probably serve the board of supervisors better on the issue of the reservoir than Condit's enthusiasm, however well-grounded.
The City of Ceres has done a particularly poor job addressing homelessness, and we'd like to see Channce Condit lead the way toward better approaches there. He's got strong leadership potential and maturity far beyond his years. As it is, his differences with Tom Hallinan on most issues aren't significant enough to separate him from the more experienced candidate. Still, there's no question Condit will only grow stronger as time passes; he's clearly part of a rising generation of bright young political prospects.