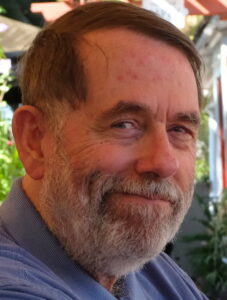 Listeners to Bay Area radio stations frequently hear advertisements for a massive Lathrop residential project called "River Islands." The advertisements tout home construction by a group of award-winning homebuilders on secluded islands in the San Joaquin River Delta. The ads go on to boast six restaurants to serve residents, one new fire station and a new police station, as well as a plethora of recreational activities.
Ads rarely live up to the hype. River Islands promoters don't  mention any of the drawbacks to the project. Why would they? With home prices ranging from $600 thousand to $2 million, money is to be made by the sellers. The project is reminiscent of Florida swampland sales of the last century.
Location, Location, Location
Every real estate sales agent knows that the number one factor in deciding where to purchase a home is the location. Sometimes, buyers are not so smart, especially when slick advertising ramps up buyer enthusiasm with misleading promises.
River Islands is located in remote Lathrop, three miles west of Manteca, west of Interstate 5, on islands within the San Joaquin River Delta. The land is surrounded on all sides by the main channels of the San Joaquin River, protected by manmade levees.
The land was previously prime farm land on the world's richest soil. In 1997, much of the surrounding area was inundated in the great flood of that year. River Islands is only as safe and secure as the maintenance of the levees and the ability of upstream dams to prevent floods.
This year, the San Joaquin River has been running close to flood stage continuously since February due to heavy rains and snowfall in the Sierra Nevada. The River Islands development appears vulnerable to any surge of water on the river that exceeds flood control capacity.
In recent years, urban planners have been critical about developments that are built in flood plains, especially when building can be done on higher ground. Farm land preservation advocates are equally displeased about urban development on prime farm land given food production limitations versus population growth.
California Legislators have discussed passing legislation prohibiting urban development in flood plains, but pro-development lobbyists have been able to kill any restrictive proposal.
Remote Location
Beyond the risk that the river creates, the remote location from job centers and shopping is a drawback.
River Islands has no supermarket or shopping within the project. The nearest major store is a Target next to Interstate 5. Residents will need to drive east of I-5 for groceries and other essentials beyond what Target offers, unless the private sector adds new commercial centers. (A comment from a reader points out there is a new Sprouts Market in the same center as the Target store. ed.)
The advertising for River Islands says that six restaurants are waiting to serve residents. When one hears the advertising, one pictures waterfront fine dining establishments with lush views of nature.
The nearest restaurant is In-N-Out Burger and that is outside of the development near the Target Store. According to a sales representative within the project, the other five dining establishments are also outside of River Islands. One needs a phone directory to find them. The Town of Lathrop, population 38,000, is not known for fine dining. (One commenter below states there is a nearby restaurant with waterfront dining. ed.)
Police and Fire Stations
To enhance the feeling of security, the developers built a Manteca-Lathrop Fire District station and a Lathrop Police Department building within the River Islands project. Before acquisition, a wise buyer should check staffing levels and response times. Given the hard times that cities face, they don't always have adequate funds for staffing.
Infrastructure Issues
One of the biggest challenges of any major development constructed in a rural area is adequate infrastructure: schools, water, sewer and roads.  Within River Islands, the infrastructure is new and appears adequate to serve the population.
The main worry appears in connecting residents to the outside world. Interstate 5 thru Lathrop has become chronically congested during rush hour. Interchanges were constructed years ago to handle low volumes of traffic.
Residents who want to go into Manteca find State Route 120 jammed for much of the day, especially on weekends and rush hours.
Residents wanting to go to Tracy can take a two-lane farm road at the west end of the development. Given the number of homes being built, commuters to the Bay Area will choose to clog the backroad rather than sit in stopped traffic on I-205.
Recreation
The big selling point for River Islands is recreational opportunities in the Delta. Boating is among the chief attractions. Delta cruising is different from open bay and ocean cruising.  The river is surrounded by levees. A cruiser does not have much to see other than the side of a levee.
For those who don't own a boat, a park and trail exists with no trees. Maybe trees will be planted and provide shade in years to come.
A Retirement Community?
River Islands is composed primarily of two story houses with at least four bedrooms and over 3000 square feet.  The average retired couple needs a home on a single story and two bedrooms at most. They need shopping nearby.  They need a hospital nearby, not way over in Manteca or up I-5 in French Camp.
Amazingly, a large number of homes have already been built. Driving through, one has difficulty determining how many have been sold and occupied. In California, any home that is built will eventually be occupied, regardless of how poor the location.
One fact is definitely true: no affordable housing is being built for the average wage earner living in the Lathrop area. Instead, the River Islands and other projects are designed solely for Bay Area transplants. River Islands is another project that has prostituted Central Valley resources for the financial benefit of a select few. Those who bought in will be left holding the bag when sales have been completed.