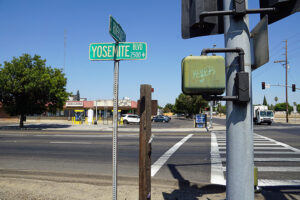 Beginning in mid-August, a wave of violent assaults has terrorized homeless people near Modesto's Yosemite Avenue and Riverside Drive. Most attacks occurred while people were sleeping. At least one involved assault with a large board, most likely a 2×4.
Because of their reluctance to report crimes against them, it's difficult to assess accurately how many homeless people have been victimized at any given time. Most reports of violence are made to volunteers and outreach workers. However,
"violence against people experiencing homelessness is not new. Ample research shows just how often they are victimized. People with mental health problems are also much more likely to be victims of violence. In addition, a study of homeless women found that 48% had experienced physical violence without a weapon, 18% with a weapon, and 18% had experienced sexual violence within the past six months. In an ongoing study of homeless older adults, we found that almost 12% had experienced physical or sexual assault in the prior six months. However, when people became housed the risk of being attacked dropped by half."
During the recent wave of violence in Modesto, at least six homeless people have been attacked, all within a few blocks of one another. One man was knocked off his bicycle and suffered severe bruises and a broken nose. Much of the violence against homeless people is perpetrated by people who are housed. Nonetheless,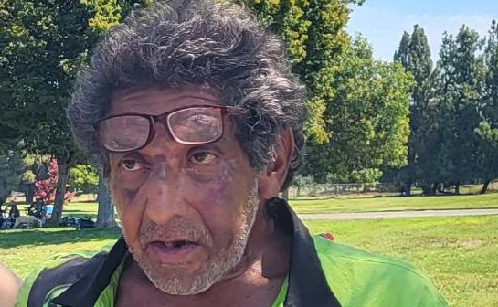 "Despite such violence, instead of focusing on safety for our unhoused neighbors, the misperception that people without homes are perpetrators, rather than victims, of violence contributes to both criminalizing homelessness and dehumanizing people without housing. Exaggerated attention on rare violent incidents that individuals experiencing homelessness commit (and emphasizing their housing status) leads to policies supporting criminalization of survival behaviors—like sleeping, sitting, and living in vehicles—while doing nothing to improve safety. Criminalization diverts resources, worsens impoverishment, increases incarceration, and poses barriers to exiting homelessness."
In Modesto and Stanislaus County, a sustained effort to break up homeless camps has left people experiencing homelessness far more vulnerable to assault. People have gathered in groups since the beginning of humankind for obvious reasons of safety and mutual aid. Because they are often the most vulnerable among us, homeless people need group safety more than most anyone else. Denying them safe ground for sleeping amounts to denying them their rights to public safety.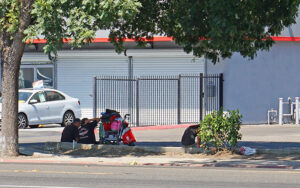 Split lips, broken noses and blackened eyes are only the most visible features of the ongoing exclusion of homeless people from civil society. Routinely dehumanized, depersonalized and demonized, they have become mere abstractions, lumped together into the featureless category of "them," for whom there is neither sympathy nor the most elementary applications of social justice, most especially public safety.
A society that tolerates escalating cruelty to the poor, the ill and the disabled is a society drifting away from civilization towards Thomas Hobbes' "state of nature," where life is "solitary, poor, nasty, brutish, and short." Many of the most vulnerable among us are already there.