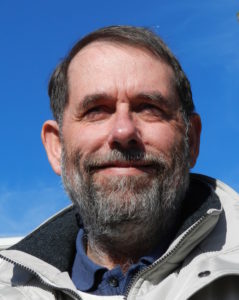 About every ten years, there is a significant turnover of leaders in Stanislaus County.  Each newly elected group lacks the institutional memory of departing incumbents. High staff turnover within city and county government makes understanding what the departing group planned difficult. City managers come and go like shoppers through a revolving door. New leaders often choose to change direction.
With the loss of institutional memory, new officeholders tend to make the same fundamental mistakes as their predecessors did. Thus, every ten years or so, the county starts at square one: It studies the local economy, commissions new surveys, hires consultants, and devises a new economic plan. Usually, this is done without bothering to read any of the previous surveys and studies, while thinking that the reports are obsolete or that the plan must be reinvented.
An excellent editorial in the December 12 issue of the Modesto Bee offers reasons to be optimistic that a new plan will produce economic benefits for a resurgent Stanislaus County economy. It's also possible yet another unsuccessful effort to bring our community out of its boom and bust economic pattern may emerge.
Every economic plan has rosy predictions at the outset. When implementation begins, government spends money. Subsequently, the private sector underperforms.
Economic development takes years. Prosperity does not appear suddenly after a report is published.  The government does not hold hands with the private sector and walk together down Prosperity Lane.  Rather, the government lays the groundwork for the private sector to do its thing.
The private sector, sometimes called free enterprise, is usually overestimated in every report to government leaders. Promises from people claiming to represent the private sector are often broken. Lies are often told to get subsidies from government.
For example, many cities expend great effort to attract a big employer and then the subject locates in another city after money has been spent.
From the 1960's through the 1980's, Stanislaus County's economic base was agriculture and manufacturing.  As companies were bought out and closed, manufacturing gradually moved out of the area. Modesto lost FMC (Food Machinery and Chemicals Corporation). Riverbank lost its Army Ammunition Plant and a major cannery. Oakdale lost Hershey's. Turlock lost International Paper.  Kraft moved to Visalia and Post Cereals moved.  Canneries countywide consolidated and closed.
While major corporations moved jobs overseas, Modesto zoned four small business parks that took over 20 years to be filled. Beard was and is the largest industrial park in the area.  At the eastern end was a major Santa Fe rail yard, which was moved to San Joaquin County. So as local government made more space for industrial growth, industry moved out.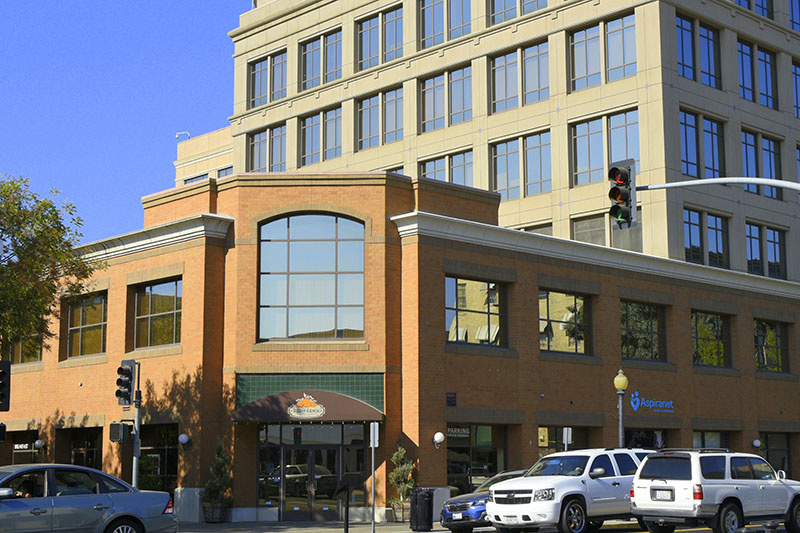 In the 1990's, the Dick Lang Administration naively thought that future prosperity would come from the relocation of Silicon Valley to Modesto.  To prepare for anticipated increased demand for government services, Modesto built a Convention Center, a new city/county government center (Tenth Street Place), and a new police station. Meanwhile, Stanislaus County built a new government complex off south Crows Landing Road.  Large housing subdivisions were subsidized with taxpayer money, large capital expenditures were made for new government infrastructure, and grand visions for city expansion were not realized.
By the end of the 1990's, the economic boom had fizzled. Village One construction nearly stopped and left a shortage of $35 million in infrastructure fees, and the City of Modesto was deeply in debt. With little money in its treasury, the Modesto City Council opted out of participation in construction financing of the Gallo Center for the Arts after receiving a request to donate $15 million. The city didn't have enough money to repair infrastructure such as sewers and roads, let alone fund an entertainment center.
The history of all the cities in Stanislaus County paralleled Modesto's. Thus, a countywide economic growth plan could be useful, assuming all the governments can get together and reach agreement. In the past, every political jurisdiction operated as independent fiefdoms. Unity would be a refreshing change.
In Part 2 of this report, we will examine Stanislaus County's condition from the early 2000's to the present and forecast what the Stanislaus County 2030 Economic Plan might look like.