Ceres resident James Costello is a Pediatric Physician's Assistant with over 40 years' experience caring for children. His emphasis is on vaccines and vaccinations.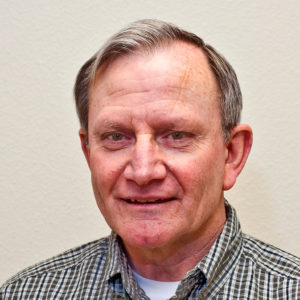 As of April 25, Modesto is opening parks and golf courses under specific guidelines. Bathrooms will be cleaned twice a week. Playground equipment cleansing is up to parents. If you feel reassured, you should not be.
The recent Stanislaus County mayors' letter to Governor Gavin Newsom calling for an, "aggressive strategy for reopening our County for business," in the midst of this coronavirus pandemic is short-sighted. Why? Most people in our area have not been sick with COVID-19, which means they are at risk for acquiring the virus if exposed. This means that YOU are at risk for serious illness if you or others violate social distancing guidelines, especially if you have serious pre-existing medical conditions.
There seems to be a misunderstanding by the mayors and others about the slow rise in cases of viral infection in our county. That the curve has been kept down reflects a control of viral spread, but that does not mean the virus is going away and that it is safe to relax social distancing measures. In fact, the curve is still rising.
While the letter ostensibly advises adherence to the standard social distancing guidelines, it actually advocates relaxing some of them. Opening parks and other areas where maintaining separation is possible may be feasible, but are you going to touch anything in the restroom? Are your children? Are you going to trust the playground equipment your children will use?
As any mother knows, youngsters routinely touch their hands to their faces and mouths without washing hands first. One Oakdale mother was not worried. Her children could wash their hands when they get home. That is too late to prevent possible exposure and transmission of COVID-19!
Research published by the Cleveland Clinic has shown that the virus can live on surfaces at varying degrees of time:
Glass – 5 days.
Wood – 4 days.
Plastic & stainless-steel – 3 days.
Cardboard – 24 hours.
Copper surfaces – 4 hours.
It is important to note that the virus ultimately dies on such surfaces and that infectivity declines. Read a good discussion here.
The mayors assume that we, in our rural county, are different than a major urban area like Los Angeles, and that control of viral exposure and spread is somehow different here. Their assumption is magical thinking. The virus spreads in the same ways no matter where you live. Admittedly, city crowding enhances viral spread to more people more quickly, but infections will potentially increase here with more exposures under relaxed social behavior or in crowded conditions.
For example, restricting group gatherings to 50 people, as the letter suggests, assumes that each person in that group will religiously adhere to the appropriate protective practices. Good luck with that. As we now know, it can only take one or two asymptomatic, infected people who don't follow the rules to spread the infection to others who themselves are not following the rules. 
To provide a vivid example of rapid, asymptomatic viral infection before social distancing was firmly in place:
In Washington state, Mount Vernon, a town of almost 38,000 people, the Mount Vernon Presbyterian Church held a choir practice on March 10 before state-wide social distancing was in place. There were no known cases in the area. To its credit, the local health department warned locals to stay at home avoiding any large gatherings. The church did not get the message. This is what happened next:
"Within a few days, at least six members had a fever or reported symptoms. On 16 March, 24 people reported illness, including some members who attended the 10 March rehearsal. One member tested positive for the virus. More cases were confirmed in the following days. 

The group gave a roster to the county's health department and contacted everyone in the group, regardless whether they attended the practice. Weeks later, health officials believe the rehearsal may have been a "super-spreading" event, with 45 people experiencing Covid-19 symptoms, including 28 confirmed cases. Two members, both in their eighties, have died." 
To complicate matters, at least four states are ignoring federal guidelines and are opening up their states. And we now have groups of people who feel their First Amendment Constitutional rights are being trampled upon. By God, no government is going to tell them what to do, nor is it going to force them get a vaccination they don't want, the public health (and their own and their families' health) be damned!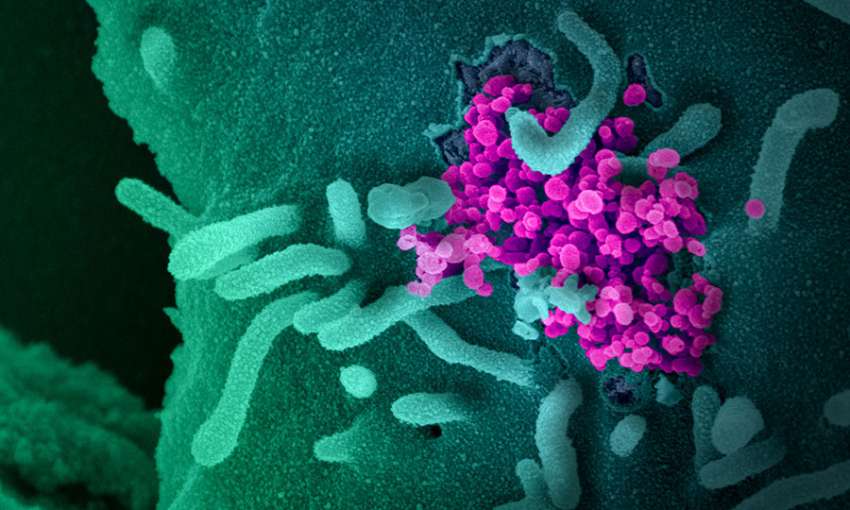 Looking to the past, a study of the SARS pandemic of 2003 showed that the virus (also a corona virus) was spread from one infected person to 16 others on one hotel floor in Hong Kong.
From there, "Those guests carried the disease to Toronto, Singapore, and Hanoi, or they entered hospitals in Hong Kong."
The race to halt the disease was on. Yet, this disease was controlled over a 4-month period. Why? Because the World Health Organization (WHO) led an international, well-coordinated effort between nations to control it. This is the same organization that our president wants to defund.
According to WHO,
"By July 2003, 29 countries had reported a total of 8,437 probable cases, including 813 deaths from November 1, 2002.  In the final reports…there were 18 areas in 6 countries that experienced local transmission of SARS, with the first reported chain transmission starting on November 16, 2002, in Guangdong Province, China."
Compare this to now, where in the western world many countries were not ready, especially the U.S. and Europe (Germany was an exception). As of April 26, there were 2,973,073 cases and 203,545 deaths worldwide. In the U.S. there have been 936,616 cases and 53,934 deaths. What should have been an immediate, coordinated effort led by our federal government has been bungled and foisted upon the states and continues to be so, mired at the federal level by gross incompetence on the part of some of our political leaders.
Wearing an N95 mask, I recently visited a big box, home and garden store in our county. Signs were dutifully posted urging customers to stay six feet away from each other. Floors were marked at the checkout registers with tape indicating the appropriate distance. Announcements were frequently made about social distancing. Quite a few people were wearing masks and distancing but many were not masked. Surprisingly, many of the employees were not wearing masks. Some were closely conversing with each other and laughing. Obviously, they were not worried.
These measures will help bring this serious disease under control:
Extensive, reliable testing
Isolation of people testing positive, with intensive medical care available if needed (including ventilators, dialysis machines, adequate Personal Protective Equipment: PPE for first responders and medical personnel)
Contact tracing and isolation of the exposed but asymptomatic
Valid immune response measurement of those people who have recovered
An effective vaccine.
Have you noticed that most of these measures are not effectively in place depending upon where you live?
Note: The Centers for Disease Control (CDC) just issued a new list of COVID-19 symptoms. These may appear 2-14 days after exposure to the virus:
Fever
Cough
Shortness of breath or difficulty breathing
Chills
Repeated shaking with chills
Muscle pain
Headache
Sore throat
New loss of taste or smell
Find excellent information and advice at the Centers for Disease Control. Find local advisories from the Stanislaus County Health Services Agency here.