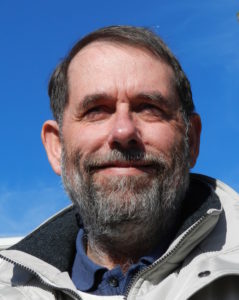 On Friday, December 21, 2018, the 90 mile afternoon drive from Mountain View in Silicon Valley to Modesto took over four hours. The average speed was about 20 miles per hour. A stalled vehicle on Interstate 680 at Andrade Road at the beginning of the commute created a traffic jam that didn't clear for six hours. Another jam on I-580 from Castro Valley to I-205 cost an hour. Routes I-205/120/99 and 132 were also moving below the speed limit.
For many years, cities have permitted urban sprawl without making sure we have enough roads to serve the increase in traffic. During slow economic times, the roadway deficiency was not evident. However, as the economy improved, congestion rapidly worsened.
With the twelve cent per gallon increase in the gasoline tax, road construction that increases carrying capacity of major arterials needs to be expedited. Unfortunately for Californians, Caltrans is incapable of doing anything quickly. The agency has become too bureaucratic and inflexible to accomplish what is needed now.
For over 15 years, Caltrans has been constantly working on Interstate 580 between Interstate 680 in Dublin and Interstate 205 in Tracy. During that time, traffic volume has increased faster than new lanes have been built. The result is worse congestion and longer delays than ever between Dublin and the Central Valley.
The economic loss to Valley Citizens in the form of wasted gasoline and time while sitting in stopped traffic is undoubtedly greater than the cost of the road construction on I-580.Commerce has also been hindered by the congestion as trucking is delayed over the Altamont Pass between the warehouses, manufacturing, and customers on both sides of the mountain.
When no congestion exists between Modesto and Mountain View, such as at 3AM, the transit time between the two cities is as short as 90 minutes. Thus, a three to four hour commute doubles the travel time.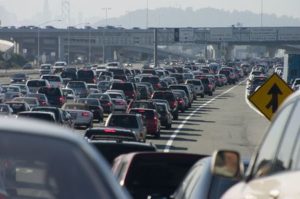 Other factors politicians do not consider when they allow roads to be perpetually clogged are the countless business decisions made by employers. When employees cannot get to work on time, delivery trucks are delayed, and commerce is hindered, business changes plans to improve operations and profitability. Employers may move to another state when they become fed up with inadequate infrastructure. Or they may decide not to expand locally and instead expand elsewhere.
Tesla opened a huge $5 billion battery factory near Reno rather than in the Central Valley or in Fremont, near an existing plant. Undoubtedly, the daily congestion and lack of any hope for infrastructure improvement played an important role in the decision.
Given the inability of Caltrans to rapidly deliver projects, whatever is built with the $5 billion per year in extra gasoline taxes will probably have negligible positive impact on the California economy before the next recession. By then, congestion will abate without an increase in roadway capacity as demand declines for use of commute routes. Roads aren't needed when citizens aren't working.
Undoubtedly, the transportation infrastructure deficit will contribute to a deeper recession than otherwise would have been the case. The cumulative negative impact from all the businesses that moved out of state will become very evident: Austin, Texas, and Reno, Nevada, are boom towns, filling up with California businesses.