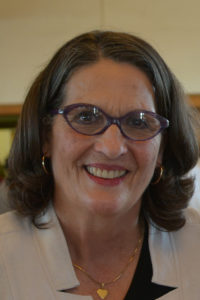 Sue Zwahlen, who ran a strong campaign for congress in California Congressional District 10 in 2018, has announced she will run for Mayor of Modesto. Zwahlen enters a crowded contest that includes incumbent Ted Brandvold, Rick Countryman of Big Valley Grace Church, Naramsen Goriel, Modesto City Councilmembers Doug Ridenour and Kristi Ah You, and Bert Lippert, Building Safety Coordinator for the City of Modesto.
Zwahlen's extensive experience as an Emergency Room nurse could be exactly what the city needs after enduring the Brandvold administration, best known for its inability to conduct meetings of the City Council and the mayor's statements that, "homelessness is not the city's problem." Both the City of Modesto and Stanislaus County have suffered a dearth of leadership during the Covid crisis especially; who better than an Emergency Room nurse to provide leadership and direction?
Zwahlen's long service on the Modesto City Schools Board of Education also adds to her readiness to serve the city at a time when returning to school is fraught with danger and controversy. Unlike Ted Brandvold, Sue Zwahlen will almost certainly be proactive in addressing the city's responses to threats posed by Covid-19, and she's eminently qualified to assess school openings through the lenses of learning and health care.
Two of Modesto's most successful mayors were women—Peggy Mensinger and Carol Whiteside—and it's not a stretch to argue no one since has shown their capacities for leadership and vision. And it may only be a curious coincidence, but thus far, the most successful countries in controlling the pandemic—from Iceland through New Zealand and on to Germany—have been led by women.
Gender aside, Zwahlen's excellence as a member of the city's Board of Education was recognized when, after four years of service, she ran for reelection in 2013. In a very crowded field, Zwahlen led all candidates by an overwhelming margin of votes. She also ran a very strong primary campaign for congress, but no one in 2018 was prepared for the wave of support generated by Turlock native Josh Harder, who went on from the primary to upset incumbent Congressman Jeff Denham.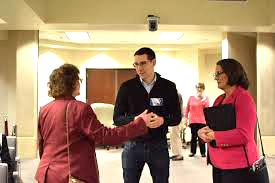 Ordinarily, the incumbent is favored in most any election. Brandvold's term, however, has been lackluster and he's often appeared disengaged from the city's most pressing issues, especially homelessness. He's been unable to bring a bickering group of City Councilmembers together and meetings are often discordant and rancorous.
Even some of his original supporters have abandoned Brandvold. Realtor Mike Zagaris, who backed Brandvold in 2016, has switched his support to Countryman, who he described as having, "the personal characteristics and professional skills that this community needs more."
Brandvold could also be hurt by his continued endorsement of candidate for congress Ted Howze, who has been tainted by racist posts on his social media accounts. Howze, who is not a Modesto resident, nonetheless has contributed $500 to Brandvold's campaign.
Brandvold's biggest problem will be the widespread perception that he's been passive in the face of problems that demand proactive government. Homelessness and the escalating effects of Covid-19 are severe emergencies. Who better to address them than an Emergency Room nurse?  Sue Zwahlen won't need time on the job to provide critical care for a city that needs it now; Ted Brandvold has had four years and still isn't ready.