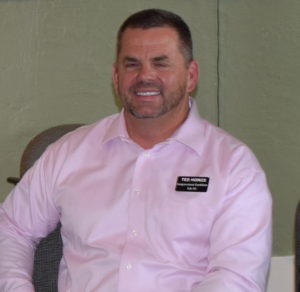 In a bizarre excursion into Trumpworld, candidate for Congress Ted Howze has accused "Democrats" of, "a coordinated voter fraud scheme to steal a seat in U.S. House of Representatives from Republicans in the California 10th."
Let that sink in. Voter fraud is a felony, punishable by five years in prison and up to a $10,000 fine, but Howze isn't claiming an isolated instance here. He's not only argued that Democrats stole the election in California Congressional District 10, he's said, "the same tactic was likely used throughout California to defeat several Republican members of Congress."
Howze made these wild claims in late November on his Howze for Congress website and in a Ceres Courier opinion piece. Like most conspiracy theories, Howze's argument begins with false assumptions, features a thick pad of irrelevant "facts," and depends on a willing suspension of disbelief from readers.
Stripped of its irrelevant verbiage, Howze's argument begins with a guilty verdict:
"In our experience, there is a sufficiently large enough sampling of absentee and poll day votes counted by the close of Election Night that, unless a candidate has committed a crime in the waning days of a campaign, the final percentages rarely change by more than 1 percent."
Really Ted? So you have "experience" of a case when final percentages changed "by more than 1 percent" and "a candidate…committed a crime"? Gee, when was that Ted? Can you offer something so prosaic as an example?
Howze goes on to claim that Josh Harder's come-from-behind victory over Jeff Denham was "statistically impossible," another self-evident falsehood. Statistics are for the most part predictive, not apodictic; the fact statistical odds were overwhelmingly against him, for example, didn't prevent Donald Trump from winning the presidency. And Harder actually went into his own election favored to win by none other than statistics maven Nate Silver.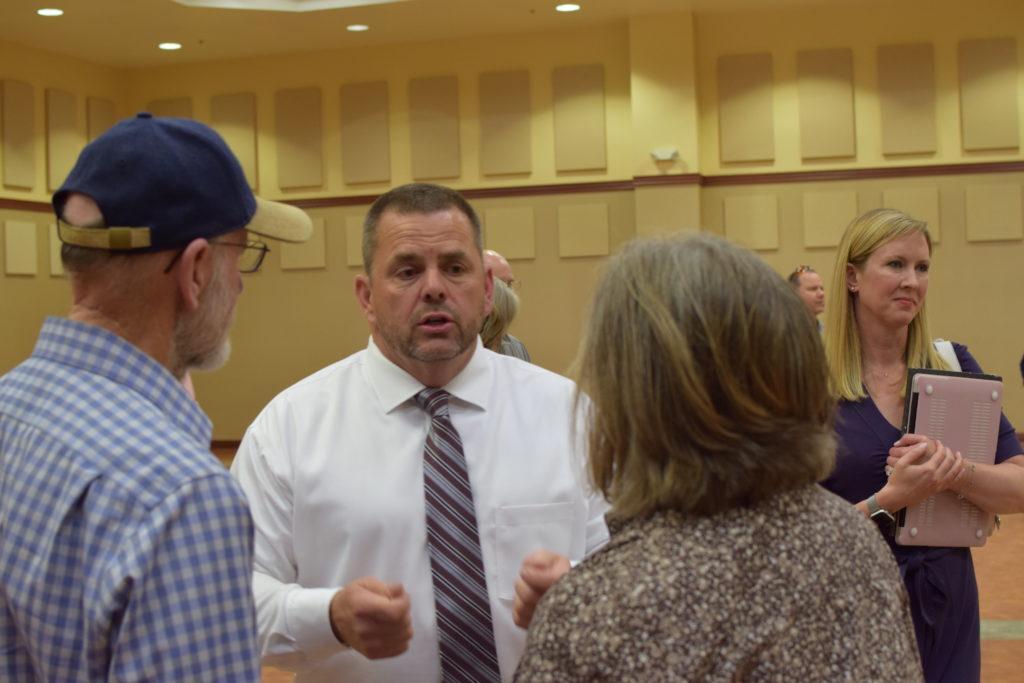 Saying he's withholding proof until all the facts are in, Howze argues, "The observations of poll workers, coupled with actual voter data and statistical analysis, will almost undoubtedly prove the Harder campaign either directly ran or indirectly benefitted from a well-funded, coordinated Democratic voter fraud scheme in the General Election just like they did in the June Primary test run."
Anyone with the temerity to wonder what it is, "The observations of poll workers," will prove isn't going to receive an answer from Ted Howze, at least not an answer that would hold up in a court of law. Howze's entire loony theory depends on a scenario too wacky even for the tinfoil hat crowd. According to Howze,
"A single collaborator with pre-printed address labels, a map of poll locations and clear instructions could easily visit 25 polling places and vote provisionally under 25 different names. A highly motivated group of people can easily steal a tight election using this strategy simply because California requires no picture ID to vote."
In California Congressional District 10, the final vote count favored Josh Harder by just under 10,000 votes. So if we're to believe Ted Howze, at 25 votes per "collaborator," some 400 manic perpetrators of voter fraud scurried from polling place to polling place throughout the district, forging enough signatures and casting enough ballots to "steal" the election from incumbent Jeff Denham.
But since TJ Cox came from even farther behind to defeat David Valadeo in California's Congressional District 21, another "statistically impossible" feat," it must follow that Cox also had hundreds of "collaborators" involved in stealing that election as well. And what about Katie Porter, who came from behind to win in District 45? She too must have employed hundreds of willing felons.
In fact, the factors that tend to influence wins by Democrats in elections were all in play last November, and none of them had to do with voter fraud.
First and foremost, turnout in many places was at record highs for an off-year election. This was especially true in California Congressional District 10. One of the most fundamental political axioms ever is that high turnout elections tend to favor Democrats. Another political truism is that votes favoring Democrats trend later than votes favoring Republicans, especially in California.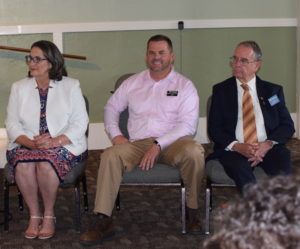 Ted Howze asks, "What are the odds that thousands of 'no propensity voters'…suddenly decided to vote again in…2018 after years of not doing so?" Actually, the odds are 100%, because that's by definition what happens when there's a record turnout.
The fact is, Ted Howze's claim of voter fraud depends on the belief that hundreds of Democratic "collaborators" were not only willing to risk voter fraud convictions (and the consequent jail times and fines) but were capable of running from poll to poll and forging signatures on Election Day and have all remained silent since, not just in California Congressional District 10, but in every come-from-behind election in the state. Maybe Howze's professional statisticians can offer the odds on that improbable statistic.
Ted Howze has already declared himself a candidate for Congress in 2020, but his willingness to join the likes of Donald Trump and cast aside long-established norms of due process, rules of evidence, and the discourse standards that mark the distinctions between a civil society and a criminal oligarchy disqualifies him.
Of course, Howze can always redeem himself with proof Democrats stole the elections he claims they stole, but we're betting Ted Howze has no proof. Like Donald Trump, Howze is counting on a credulous press and an army of trolls to spread his lies. Instead, responsible citizens, and especially journalists, should expose Howze's slimy tactics and join in condemning them at every opportunity.