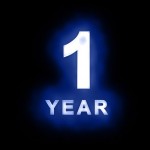 Dedicated to the memory of John Michael Flint, The Valley Citizen  launched July 14, 2011. Last week was our biggest week ever, and we're on our way to our biggest month ever. Thank you to our readers and contributors.
Those new to the site may want to read some of our more popular older stories, which are archived on the site. Here follows a review with links.
One of our earliest stories, "Modesto's Retrograde Motion and Why Peggy Mensinger Matters," has been revisited many times over the year, as long time Valley residents reflect on Mensinger's vision and leadership and Modesto's years of decline after her death. Stanislaus County Supervisor Jim DeMartini's insider's view of one of the subtler tactics of the Asphalt Empire makes a fascinating study in, "School Scams," and the "Water, Water, Everywhere," stories offer a nice introduction to current controversies over the Modesto Irrigation District's (MID) proposed water sale.
The Columbia Journalism Review lobbed a bombshell into the executive suites of local media last year with an article claiming that the need for news in our region far exceeds the supply. Our coverage of the report sparked a lot of interest and comment. A story in a similar vein, "Did the New Bee Editor Admit the Bee Has Been Serving Empty Calories?" was also popular.
"The Perverted Political Calculus of the Asphalt Empire," which ran during a contentious Mayor's race between architect Brad Hawn and eventual winner Garrad Marsh, was widely circulated in part because it offers a short history of what happens when Valley politicians oppose proponents of sprawl.
Valley citizens who'd like to learn more of the common birds around them would likely enjoy, "How to Really Learn the Birds," a primer on shortcuts to bird identification and appreciation.
Fred Herman's coverage of Jose Henandez's first visit Modesto literally went viral, and was read all over the nation. Hernandez is one of the more exciting local candidates in decades, and offers voters a clear choice in his race against Jeff Denham.
Bruce Frohman's articles on the proposed expansion of Highway 132 were instant classics of Citizen Journalism and offer the very best explication of this neglected but nevertheless hugely important issue. There is nothing like them anywhere. Read them here, here, and here.
As we begin our second year of publication, we will continue to bring you news and views you can't find anywhere else. We're proud to celebrate our first anniversary with  Bob Hackamack's comments on the Tuolumne River. Bob Hackamack has been a selfless and under-appreciated defender of the public trust for decades. His views on the Tuolumne reflect experience and expertise validated time and again by his success at preserving one of our great natural resources.