Recent stories in the New York Times highlight a groundwater crisis throughout much of the United States, including the San Joaquin Valley. While depleted aquifers aren't news to Valley citizens, the urgency of the situation has yet to strike home, especially in the northern part of the Valley where last winter's heavy rains have led to a false sense of security and a "it can't happen here" mindset.
Farther south, wars between water barons Stewart Resnick, the Boswell company and John Vidovich have dominated news even while Tulare Lake has reclaimed mile upon mile of its natural heritage. Widespread flooding and a near-record snowpack have made it easy to forget that drought has been the dominant weather feature of the last fifteen years and climate change is virtually certain to put future water supplies in even greater peril.
One of the Times stories reports that in " parts of Utah, California and Texas, so much water is being pumped up that it is causing roads to buckle, foundations to crack and fissures to open in the earth. And around the country, rivers that relied on groundwater have become streams or trickles or memories." Widespread subsidence has yet to affect the northern  Valley, but it's an ongoing and growing crisis in Valley cities and towns like Fresno, Chowchilla and Corcoran, where "subsidence bowls" can extend hundreds of square miles.
In Minnesota during the drought of 2021, demand for French fries and other popular food products drove farmers to pump, "at least 6.1 billion gallons more groundwater than allowed under state permits," even during one of the state's severest droughts. The huge overdraft was reminiscent of widespread planting of almond orchards during the Valley's extreme drought years, all of them dependent on groundwater.
The wanton destruction of aquifers nationwide doesn't just threaten the nation's food production, it jeopardizes urban dwellers as well. Most Valley cities depend on groundwater to serve their residents' needs. Even the City of Modesto, which has a surface water treatment plant, still depends on groundwater for almost half the city's water demand.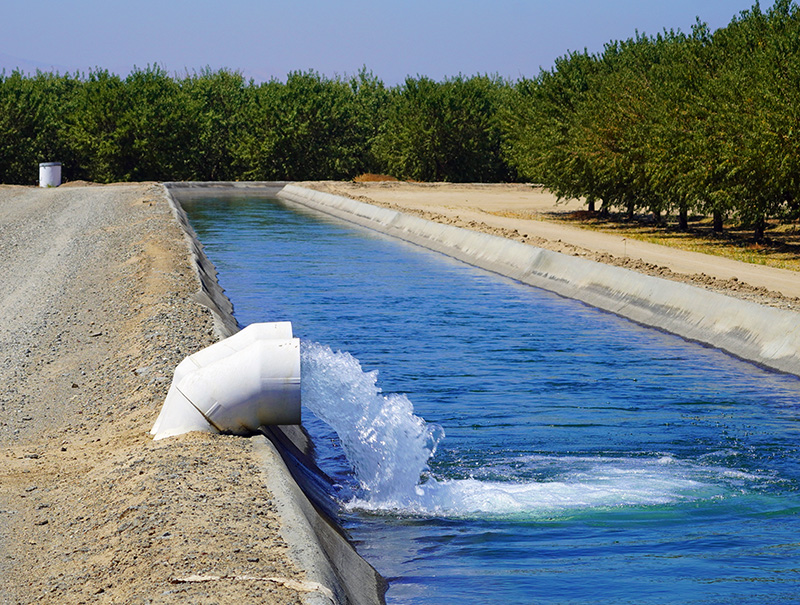 Meanwhile, squabbles about out-of-district water sales dominate news in Modesto and Stanislaus County, with little attention to the almost certain future need for enhanced storage. Projects like River Partners' expansions of wetlands get too little attention and depend on inadequate and uncertain funding, even though wetlands are among the most inexpensive and efficient means of flood control and groundwater recharge readily available — far more cost-efficient than dams, for example.
Also neglected in most local news coverage, the scandalous 2020 deal between the Trump administration and Westlands Water District should have been front page news in every Valley newspaper. Under the agreement negotiated by Trump's Secretary of Interior David Bernhardt, former lawyer and lobbyist for Westlands, Westlands would receive permanent rights "to as much as 1.15 million acre-feet of water per year, more than double the amount of water that Los Angeles' 3.9 million residents use annually."
This true "water grab" has received far less publicity than the state's attempts to balance water usage so that it serves the needs of riparian ecology, farmers, the San Joaquin Delta and the fishing industry in just and equitable ways. Fortunately, tribal activists, environmentalists and fishing groups have had recent success in court as they attempt to invalidate the Westlands water grab.
Valley citizens need to awaken now to the need to ensure a reliable water future. The best ways to do so include far greater emphasis on wetlands preservation, groundwater storage options, and conservation of precious water resources, especially during wet years. Most especially, Valley citizens need a greatly heightened awareness to the destructive effects of the commodification of water in the form of  sales to distant buyers and water grabs like the Westlands water deal. At stake is nothing less than the future of our cities and agricultural economy.