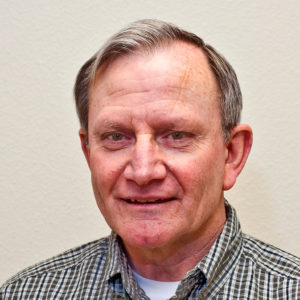 My name is James Costello. I am a pediatric physician's assistant with almost 40 years' experience.
I want to thank our health officer, the Board and all of those people who put this very impressive, detailed set of recommendations together. Thank you!
In general, I agree that many businesses can and should open up under the strict guidelines presented. The documents mention an Online Training Tool and Marketing Tool Kit, but no web links are supplied. They should be, not only for our community access but for Governor Newsom, since their presence may strengthen your case for a variance.
However, I am concerned that some people in our community, because of our rural location, relatively low community infection and death rate, may assume that we are out of the woods, so to speak, and that we can somehow relax, unlike New York and Los Angeles.
This virus spreads in the same ways no matter where you live. Admittedly, city crowding and group situations enhance viral spread to more people more quickly, but infections will potentially increase here with more exposures under relaxed social behavior or in crowded conditions unless strict social distancing measures are adhered to.
Ultimately, until the public develops herd immunity through either exposure and recovery or through vaccination or combination of both, the virus will be with us and able to infect any one of us, with the same resultant risk of serious morbidity and mortality that has occurred elsewhere.
I am concerned about two aspects:
One is regarding the use of effective masks or face-coverings. It is my feeling that masks should generally be mandatory for the public for entry into any local business where appropriate. In these guidelines, they seem not to be mandatory.
My other concern is opening the schools to modified attendance. As any parent knows, schools are germ factories. Young children routinely engage in hand-to-mouth behavior and do not wash their hands very well. By allowing small groups of children to return to school, we may be unwittingly creating a pool of asymptomatic coronavirus transmitters who will then bring the virus home to their siblings, parents and possibly grandparents, any of whom could be at high-risk. And, we should keep in mind the rare but new and serious "pediatric multisystem inflammatory syndrome." While children are seemingly at low-risk for serious coronavirus illness, they are not without any risk, and this virus continues to surprise.
I suggest that our school districts hold off class attendance for the fall.
Lastly, I would urge each one of you to vigorously counter the conspiracy theories and misinformation that has infested our television and social media. Any decisions regarding how to respond to Covid-19 must be based on facts and science.
Dr. Fauci knows what he is talking about. Please, please listen to him!