Bringing to mind ageless adages about "putting all your eggs into one basket" and "everything that goes up must come down," the current almond crisis for Valley agriculture has yet to penetrate the consciousness of most local residents, in part because of the major distraction of war in the Ukraine.
Discussion about bulging warehouses and falling prices has mostly been whispered. It's difficult to talk while holding one's breath. But more and more Valley farmers are finding themselves with their backs to the wall as a broken supply chain keeps last year's almond crop marooned in warehouses while this  year's coming harvest has fewer and fewer places to go.
To get an idea of how much is at stake, consider that, "more than 1.1 billion pounds of almonds from last year's harvest are sitting in warehouses," almost all of them in the San Joaquin Valley. Theoretically, these almonds are sold, but the inability to deliver them has caused a crisis of plummeting prices and reduced demand for this year's rapidly approaching harvest.
Already battered by a drought that increasingly appears to represent a new norm, Valley farmers now face the prospect of huge losses on their next crop. Though there will be a tendency to blame politics, the real culprit is a complex global web of competing markets that is easily broken by disruptions ranging from war to rising demand for consumer goods from China.
While free market fundamentalists tout the virtues of deceptively simple formulas about supply and demand, the power of the almighty dollar dictates that there's now more money in shipping empty containers directly back to China than in filling them with precious Valley almonds. Not surprisingly, those with the most to lose are mounting increasingly desperate appeals for government help. There's nothing like the looming prospect of bankruptcy to bring about a seismic change in a person's economic religion.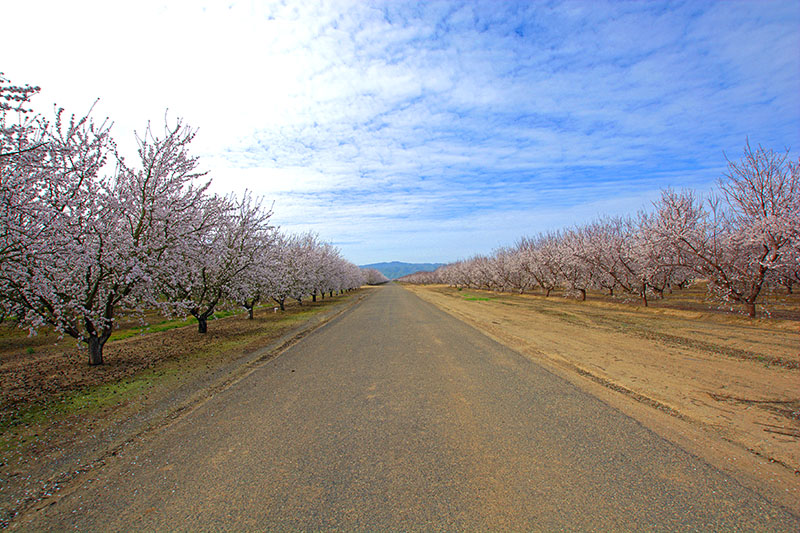 In a perfect storm of monetary woes, Valley farmers are also looking at escalating costs of everything from fuel to fertilizer. No one needs a degree in economics to realize that when the costs of production are rising while the prices of your commodities are dropping, the likelihood of looking at the consequences from belly up becomes more and more certain.
If there's a lesson here, it may be in a paraphrase of John Donne's famous line that "No man is an island, entire unto itself." The same can be said of an economy; we now live in a world of increasing economic interdependence. Economic islands are a thing of the past.
Valley farmers are the best in the world at what they do, but that world has become increasingly dependent on fair business practices, international law, and peace among nations. A single evil doer like Vladimir Putin can bring economic peril to the entire globe. Simple changes in the logistics of delivery can bring down an entire local economy.
Faced with the prospect of a graveyard of trees, Valley farmers are looking for help wherever they can. That help will arrive sooner when we realize we're all in this together, dependent on shared values about truth, trust and justice. Communities, whether regional or global, have better chances for survival than warring tribes.