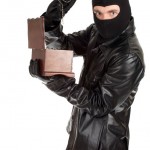 Recently, a burglary took place on the west side of Modesto. The burglars took several pieces of jewelry during a robbery conducted in broad daylight. They entered and exited through the front door of the home.
After the burglary, the homeowner did what he could to recover his belongings. He filed a report with the Modesto Police Department, went to local flea markets, and visited jewelry stores and coin shops to see if he could find anything that had been taken.
When the victim visited Modesto jewelry stores, he was denied permission to look at merchandise that had been recently acquired by establishments buying jewelry.
One shopkeeper said that the victim would not be allowed to look for his property because the proprietor feared that the subject would see a piece recently acquired and make a false claim of ownership. The shopkeeper is a regular advertiser in the local newspaper for the buying of coins and jewelry. Another shopkeeper denied access because he said he had to protect the privacy of those who had recently sold him jewelry.
If a shopkeeper purchases stolen goods, the shopkeeper could face financial loss if goods need to be returned to the lawful owner. Therefore, some business owners feel it is in their best interest to refuse permission to look at recent acquisitions. If victims can't see what shopkeepers buy, stolen jewelry won't be identified. After a shopkeeper has held a purchase for more than 30 days, a victim has no right to recover stolen goods even if he can positively identify and prove that he once owned the pieces.
The Modesto Police Department has an employee whose job is to visit jewelry stores to look for stolen items. The victim submitted some pictures to the police officer, but the victim did not have pictures of everything that had been taken. To date, nothing has been recovered.
What About Victims' Rights?
When told about the burglary victim's experience at Modesto shops, Bob Hallam, owner of Avenue Coin Shop on Pacific Avenue in Stockton, became outraged. He said that the policy of his shop is to provide whatever assistance he can in reuniting stolen property with its owner. He allows victims who have a copy of their police report full access to look at recent acquisitions. He said that denying a victim the opportunity to look for stolen property is unjust.
When asked about denial of access based on the possibility that a customer would attempt to claim property that was not his, Mr. Hallam said that in all the years he has been in business, false claims have never been a problem. The victim is an honest citizen, so why do the shops want to protect the criminals?
As for the privacy issue, Mr. Hallam asked why criminals' rights are more important than victims' rights. He said that legislation is needed to require coin and jewelry shops to allow victims to search for stolen property. If stolen property is found, the discovery reduces the likelihood that goods will be successfully fenced and increase the chance of catching robbers.
Why Crime Rates Rise
Social studies have linked the possibility of getting caught with the likelihood that a crime will be committed. When a thief thinks he will not be caught, he will steal. If an adequate deterrence is in place, the crime rate drops.
The way the jewelry business is conducted in the City of Modesto may encourage thievery because of the low probability of getting caught. There are many businesses that buy jewelry and none have to allow a victim to see acquisitions. A police officer can look through acquisitions, but this is an inefficient method of reuniting stolen property with a victim. When someone's jewelry is stolen, the person who can most readily identify his property is the victim.
One would think that advances in law enforcement would make catching criminals more efficient. But in Modesto, low technology is still the predominant method of investigation of certain types of crime. With little fear of being caught, don't be surprised if criminals become more brazen.