There has never been a way Gavin Newsom could win over voters in the bright red San Joaquin Valley. That's why post-recall commentary from Valley leaders and pundits has thus far missed the mark. In assuming Newsom ever had a chance with highly partisan Valley voters, most everyone has focused on Newsom's position on water.
Water, however, is exactly the issue Newsom has no chance for winning on in the Valley. What Valley voters and their leaders really want is to continue their wanton use of water with help from a governor they don't support — they didn't support him when he first ran for office and they voted against him on the recall.
Valley farmers and their supporters want increased deliveries of surface water to make up for the groundwater deficit they caused by pumping Valley aquifers dry. They want water for farmers, but not for the farmers in the San Joaquin Delta. They want water for the region that "feeds the nation" even while planting ever more export crops.
Gavin Newsom has the kind of task no politician wants: On water, he has to make decisions that will please no one. No matter how much water gets sent to parched towns and farmers in the southern San Joaquin Valley, it won't be enough. No matter how much water gets diverted to the San Joaquin Delta, it won't be enough.
It won't be enough because there's not enough water — not enough for all the salmon, all the almonds, or all the lawns of urban and suburban residents. Providing enough for any one constituency means not enough for another — the state's demands are greater than the state's supply.
Newsom is also at a disadvantage because of his almost perfect match to the stereotype of the "Limousine Liberal," a caricature especially abhorred in the Valley. His unmasked dinner at Yountville's The French Laundry restaurant during a birthday celebration for a Sacramento lobbyist will haunt the remainder of his political career as an indelible image of hypocritical privilege.
Even Newsom's greatest success as Governor of California works against him in the Valley. While California as a whole has consistently been among the nation's leaders in controlling the Covid pandemic, the Valley has been an outlier.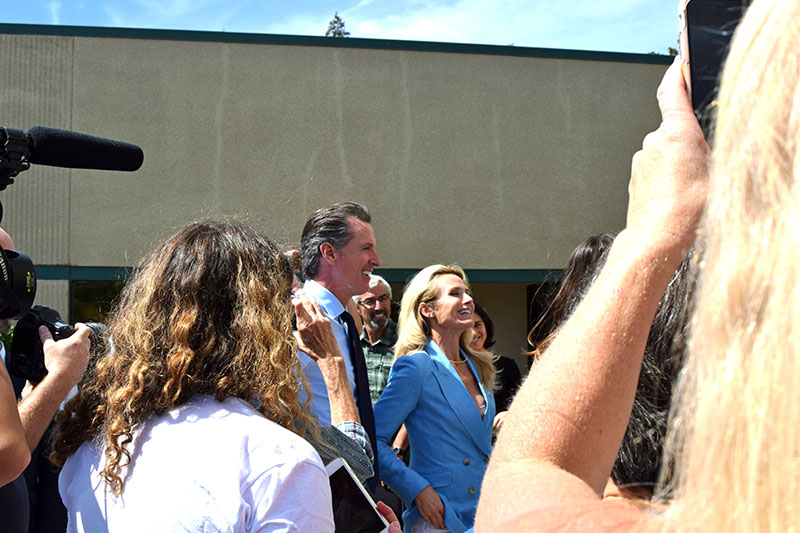 Statewide, the almost two-thirds vote to reject the recall was driven in large part by Newsom's aggressive management of Covid and by the dreadful prospect of Trump clone Larry Elder grabbing the reins of California's galloping economy.
Covid management in the Valley, however, has been an almost purely partisan rejection of science and sound government. In fact, when attempting to contain a virus that has killed almost 700,000 Americans, the Valley has been the worst region in the state.
To date, Fresno County, with a population of 1,008,654, has 1926 deaths from Covid. Farther north, with just 555,728 residents, Stanislaus County has almost 1100 deaths from Covid-19. San Francisco, with just under 900,000 closely quartered residents, has 615 Covid mortalities. The numbers are clear: Valley leaders have failed at managing the virus.
As of this month,
"Covid has exacted a horrific death toll on red America: In counties where Donald Trump received at least 70 percent of the vote, the virus has killed about 47 out of every 100,000 people since the end of June, according to Charles Gaba, a health care analyst. In counties where Trump won less than 32 percent of the vote, the number is about 10 out of 100,000."
It shouldn't be a surprise that in a bright red region where defiance for mask mandates and resistance to vaccines is the norm that Gavin Newsom has been an unpopular leader. But once the pandemic is over and the numbers finally tallied, Valley voters may revise their views of the governor who chose science over politics.
When the fervid partisanship of the Trump era is replaced by considered analysis and calm reflection, more Valley residents will realize a governor who chooses science and life over politics and death is a far better choice than any anti-mask/anti-vax alternative. They may even begin rejecting local leaders whose allegiance to Trump resulted in needless deaths and a delayed return to normal.