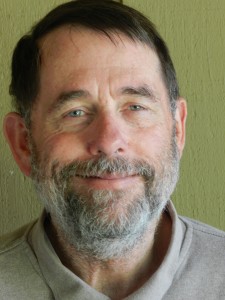 Even though Stanislaus County has suffered only 5 years of drought, citizens of Modesto have been under some form of water rationing for over 20 years. We are permitted to water our yards once a week in winter and twice a week in summer. Many of us allow our lawns to die each summer in order to conserve water "for the good of the community."
Our level of disgust with local water providers and the state water board can't get any higher unless our water is totally shut off.  We are disgusted with all of them.
State Water Board
We are disgusted with the state water board because the board waited until the fifth year of a drought to finally show concern for fish. Everyone knows that the ecosystem has been destroyed by past practices of taking too much water from rivers and streams and by allowing the pollution of water that remained in them.
Based on the behavior of the Metropolitan Water District (MWD) of Los Angeles, one may logically conclude that the purpose of sending more water downstream to the San Joaquin Delta is to enable that agency to take more water from the Delta for its customers in Southern California without regard to the adverse economic impacts to the Valley.
After the water is sent to the Delta, expect the declaration of a water emergency that will allow MWD to take what it wants out of the Delta. Governor Brown has already expressed favoritism toward MWD in his efforts to promote the Twin Tunnels project. Is the water board shilling for the governor?
The state should mandate that MWD build sufficient seawater desalinization and water recycling plants to augment existing water sources. After doing this, if MWD still does not have enough water, then a building moratorium and tighter water rationing should be imposed on its customers. The Valley should not have to suffer economic hardship or water shortages because Southern California has built unsustainable development. The board has no credibility with citizens of Stanislaus County.
 Modesto Irrigation District (MID)
Local water companies also deserve the disdain of the citizens of Stanislaus County. During the first year of the drought, MID tried to sell local water to the City of San Francisco. Only the loud protests of citizens already under water rationing stopped the sale.
Via low water rates, MID has also failed to promote conservation among its agricultural customers. If water is cheap, users do not conserve. Stanislaus County is equally guilty in allowing thousands of acres of thirsty almond orchards to be planted during a drought, waiting much longer than reasonable to limit well drilling.
While citizens of Modesto have conserved for over 20 years, a privileged class of MID customers has received as much water as wanted at rates much lower than everyone else. While the farming community deserves consideration for its important role in producing food, expecting the wise use of water is reasonable for all citizens.
MID has allowed its largest users to resell water for profit, allowing unjust enrichment of a special class. A citizen can't water his lawn even though he is willing to pay for the water from a non-profit public agency but private individuals can resell public water for profit?
Oakdale Irrigation District (OID)
OID has exhibited the most egregious behavior of the local water companies.  For years, the agency has been selling water outside of the local drainage basin while local citizens suffer from rationing. This is unconscionable when all local needs are not being met.
Plus, OID subsidized water rates of preferred customers and encouraged its larger customers to resell parts of their allocations for personal gain. OID encouraged private profiteering of public water supplies. The agency has violated the public trust and deserves punishment, including the removal of those who established bad public policy.
Because OID declined to serve some parts of Stanislaus and San Joaquin Counties that are contiguous to its service area, those denied service were forced to draw on ground water for their needs, unnecessarily causing a drop in the water table northwest and south of Oakdale. The excessive draft of groundwater is depleting supplies needed for the long term sustainability of Stanislaus County.
OID has strayed from its mission of public service and become a "for profit" entity that is also morally bankrupt.
Final Thoughts
Nobody charged with the allocation of water has the interests of the public in mind. Everyone in a position to serve the public is out to monetize public water. The public good is being universally ignored in the name of greed.
Is universal access to water a human right? Of course it is, just as is the right to life. Water is life. Without water, life cannot exist. Somehow, the public needs to wrest control of local water rights away from water agencies that have become servants to preferred customers and outside interests.