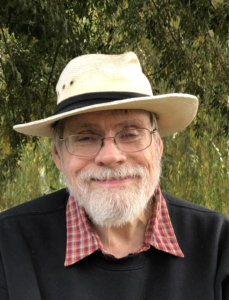 When she was a little girl of six or seven, Alana Scott asked her mom to buy a certain toy. When her mom told her she couldn't purchase the item because it wasn't in the budget, she then further explained that it was important not to spend more than what you brought in, and showed Alana how to balance a checkbook. From those first lessons in financial literacy, Alana's mother had planted the seed that would one day lead to the formation of the Women's Education and Leadership League (WELL), a nonprofit agency that Ms. Scott co-founded in Modesto in 2014.
"Each person has their own story about how they came to be inspired," Ms. Scott remarked recently.  "For me, I was really inspired by my mom. Growing up, there were a couple of key experiences that brought me to want to be philanthropic and to go into finance. My mom was a special education teacher, yet she was the primary bread winner of our home. She had our house paid off in eleven years, had a rental she was able to buy at the bottom of the market, had investments, and was able to send my brother and me to private schools because that's something she really believed in— so that was all pretty amazing."
Tragically, her mother passed away when Ms. Scott was only fifteen years old. But as she grew older and became highly successful in her chosen career in finance, she realized that she wanted to find ways to give back to the community, to honor her mom and the values she had instilled in her.
"I started researching how people overcame tragedies much greater than I had experienced, people who had survived the loss of their entire families— people who just didn't survive these tragedies, but thrived afterward, found a purpose in their lives," Ms. Scott related.
It was at this point that she and her business partner decided the moment had arrived for a non-profit dedicated to providing, "women with the tools they need to take charge of their lives, businesses, and communities." As a seasoned financial professional, Ms. Scott had seen all too often that many women were at a disadvantage when it came to accessing financial knowledge or training.
Indeed, the Global Financial Literacy Excellence Center reported in 2017 that, while financial illiteracy is widespread, there exists "a large and persistent gender difference" regarding financial literacy. The Center goes on to state that, "because women face unique challenges, they need financial knowledge in order to build a financially secure future. Women's distinct challenges arise from life expectancies that a longer than men's, lower lifetime income than men, and career interruptions due to child-rearing."
From its inception, WELL has addressed this disparity with a vigorous inquiry-based educational curriculum, started initially as a component of Sierra Vista's First Step program, but since expanded to an online version called Living WELL.
A third version of the curriculum has been developed for the Stanislaus Office of Education.   The WELL curriculum is built upon three cornerstones – Financial Wellness, Physical Wellness, and Emotional Wellness. 
"We want to reach the women who really need this, who might be on the verge of homelessness, or overcoming tragedy – women who could really benefit by starting to change their lives around with the help of this curriculum," Ms. Scott noted. 

"We want women to become the CFO of their lives, to create budgets and stick to them, to reduce expenses," she explained. "We want them to create a personal mission statement so that even if they have a bad day, or a major setback, they still have that bigger vision to focus and fall back on."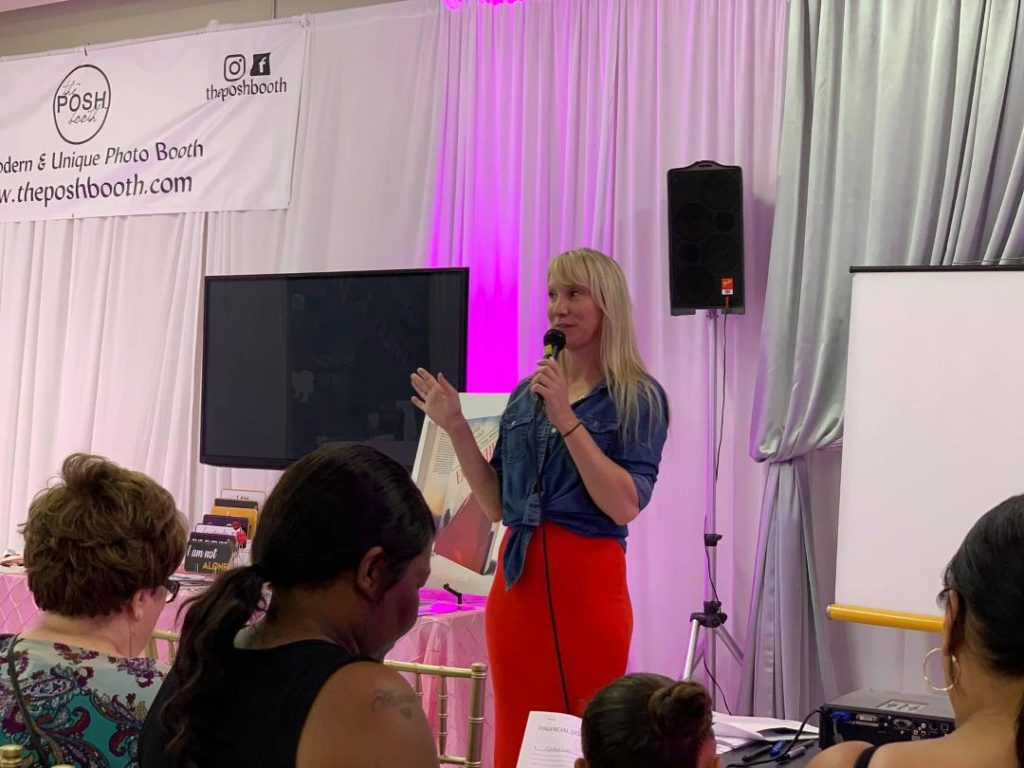 But while providing program participants with the tools to take better control over their finances, Living WELL also empowers participants to improve their emotional and physical wellness – for all three components are intertwined.
"We talk about stress management. We implement the lens of empathy and incorporate forgiveness, Ms. Scott states. "Forgiveness doesn't mean we let anyone off the hook for bad behavior, it means we let ourselves off the hook from the negative impacts of that bad behavior. We also teach them mindfulness techniques, to put them in a state of confidence, in a place where they can make really good decisions."
Although WELL is barely five years old, the agency is already succeeding in its mission, making a genuine difference in the lives of the participants who have thus far graduated from the program.
"One of the participants in the February group at Sierra Vista wrote down four goals," noted Ms. Scott. "In June, she opened up her book where she had written down those goals, and said 'I accomplished my four goals.' They were long-term goals – she would strive for long-term independent living, would purchase a car, would fix her credit, that she would work in a capacity of giving back to women who had had the same difficulties she had overcome.  Fast forward four months later, and she was working at Sierra Vista as a mentor Mom, she had a car, her credit was fixed, and she had had wonderful experiences with her children that were memorable. She's now working two jobs, and has recently transitioned to independent living. So, she's had this wonderful transformation!"
In addition to its educational programs, WELL also hosts a series of gatherings called WELL Wednesdays, which is held on the first Wednesday of most months. "We meet at Skewers in Modesto from 5pm-7pm," Ms. Scott explained, "mingle, get to know one another, then we head upstairs at 6pm to hear the inspiring message from our keynote presenter."
Looking back at the last few year, seeing WELL take root in the community and achieving much for women, and always remembering her mom, Ms. Scott concluded by saying,
"I think the most remarkable thing about taking this idea, this dream and actually going forward with it is to see the lives that are not just impacted, but these women then giving back, making an impact of their own, almost like a ripple effect. So I'm really grateful that we were able to take action on our dream and to help other people do the same."
For additional information on WELL and its educational programs, or the WELL Courage Award scholarship program, please call the Women's Education & Leadership League at (209) 765-8045, 1509 K Street, Modesto, California 953