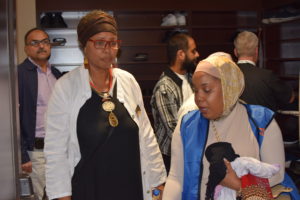 An overflow crowd packed Modesto's Islamic Center Monday night, as speaker after speaker emphasized the need for unity and love in the aftermath of the slaughter of fifty worshippers at a mosque in New Zealand last Friday.
Muslim leaders apologized several times for not having a facility big enough to accommodate everyone, and earlier on had placed a plastic covering over the rug inside the mosque so that visitors wouldn't have to remove their shoes in the Muslim tradition. Several speakers said that now is a time to act and speak out against violence, but despite the unity and support that pervaded the gathering, the likelihood of action against mass shootings here in America is virtually nil.
New Zealand's Prime Minister, Jacinda Ardern, vowed to seek stricter gun control in a nation that averages just over thirty homicides a year. For comparison, the United States had over 17,000 murders and non-negligent homicides in 2017.
In an attempt to deny him the publicity he so obviously craves, Ardern also promised never to speak the assailant's name. Nonetheless, the shooter's supremacist manifesto, published online before the attack, has already received widespread distribution via social media.
Like many nations around the world,  New Zealand has experienced an increase in white-supremacist groups and an escalation in rhetoric directed against Muslims especially. The rise of New Zealand's alt-right has troubled members of Islam for several years now.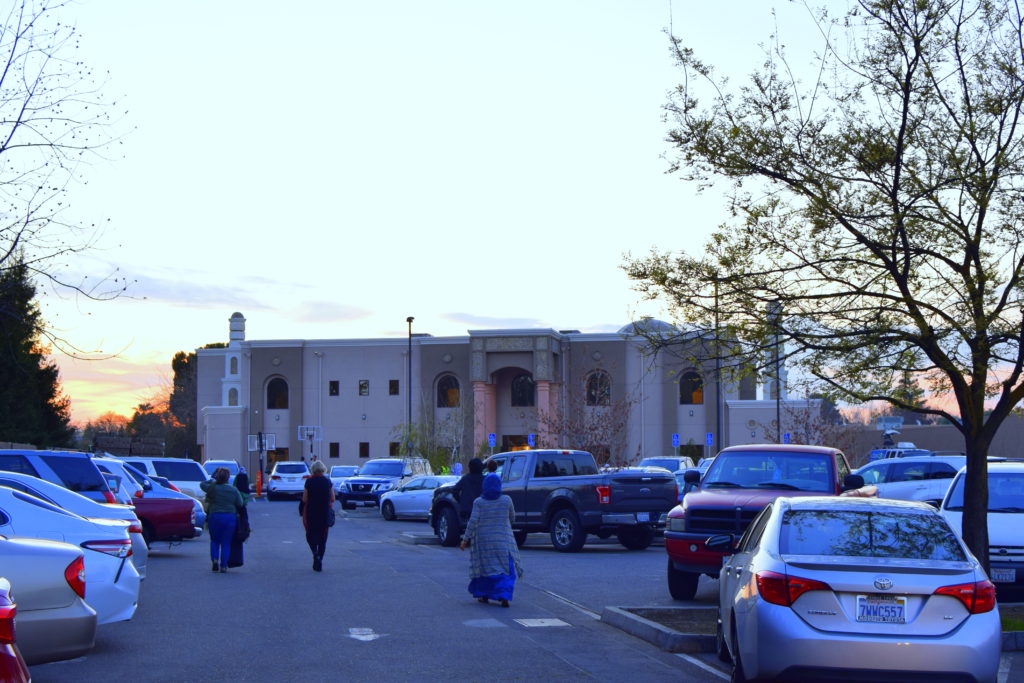 Ironically, white supremacist groups argue that their mission is to protect western civilization and its European roots. Here in the United States, western civilization reached what many think is its zenith when our founding fathers made tolerance and freedom of religion the cornerstones of the nation's moral foundation.
Monday night, Congressman Josh Harder was only one of many local leaders who vowed unwavering support for our Muslim community as he received loud applause from the audience. Harder emphasized that attacking people in their place of worship is an especially heinous act that violates everything our nation holds dearest.
Given the coming together of so many good people of so many different beliefs and creeds, for a few short hours it was difficult to imagine how such an evil as mass murder could cast such a long and dark shadow over the world as the horror in New Zealand. But as several speakers repeated what has become a common refrain at such gatherings, everyone was reminded that these events are becoming more and more frequent.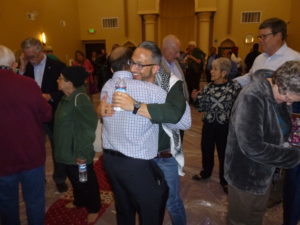 "Why do we wait for occasions like this before we all come together in unity," said speaker after speaker, echoing words that were heard only a short time ago in Modesto's Congregation Beth Shalom.
One Muslim leader uttered what most of us would consider the animating spirit of America when he said, "People want the same things…they want peace and a better future for their children."
Those basic elements of the American project of freedom for all have always been threatened by proponents of division and hate, but every Christian, Sikh, Jew, Buddhist and agnostic who embraced our Muslim community Monday night offers evidence of the power of hope and courage over the demons of terror and death. The American Dream endures.