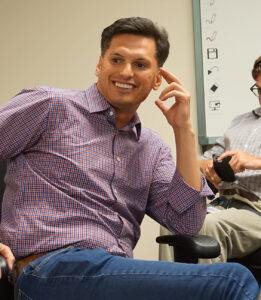 On June 21, Stanislaus County Supervisor Channce Condit assured members of the Modesto Citizens Action Group (MoCag) that he was fully supportive of proposals for safe sleeping sites for the most vulnerable members of Modesto's and Stanislaus County's homeless population. MoCag is a citizens' action group dedicated to finding immediate shelter and safe ground for homeless people in Modesto and Stanislaus County.
"You have an ally," said Condit.
MoGag members Steven Finch and Lynelle Solomon stressed the urgent need to provide minimal shelter and safe ground for the elderly, disabled and ill people who have nowhere to go as Modesto and Stanislaus County deal with shortages of staff, services, and shelter space for people experiencing homelessness.
"There's a homeless woman who pushes a dead dog around in baby stroller," said Finch. "We can't have that in our community. She's mentally ill and people don't choose to be mentally ill like that."
The meeting at 1010 10th Street in Modesto came directly after a widely published study by UC San Francisco that refutes claims that homelessness is caused by drugs and "bad choices."
"The results of the study confirm that far too many Californians experience homelessness because they cannot afford housing," said Margot Kushel, MD, director of the UCSF Benioff Homeless and Housing Initiative (BHHI) and principal investigator of the study. "Through thousands of survey responses and hundreds of in-depth interviews, the study's findings reflect the incalculable personal costs of homelessness."
Supervisor Condit stressed that the effort to manage homelessness should include all of Stanislaus County.
"My district is the poorest in the county," said Condit. "We need to spread responsibility for managing homelessness around the county, not just in one place."
The City of Modesto has by far the largest proportion of Stanislaus County's homeless population, however, and MoCag members pointed out that many of the county's services and service providers are in Modesto, including Stanislaus County's low barrier Berberian Shelter. They argued that it would make sense to have safe sleeping and safe parking as near to services as feasible.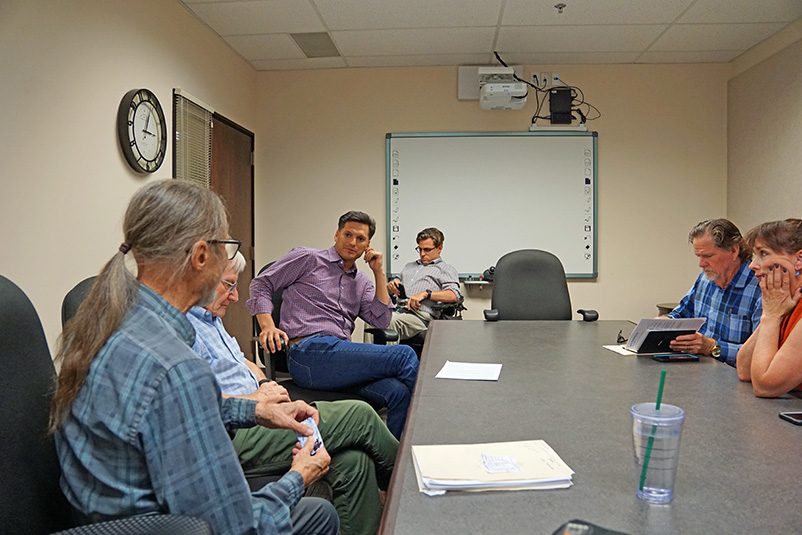 "I would be open to a MOES (Modesto Outdoor Emergency Shelter) kind of concept," said Condit, in response to the question of whether he favored interim safe sleeping sites. He also said he was in favor of tiny homes as one piece of the complex puzzle of widespread homelessness.
The Modesto Outdoor Emergency Shelter (MOES) was a permitted campsite that Stanislaus County and the City of Modesto developed in 2019 after a Ninth Circuit Appeals Court Ruling (Martin vs Boise) that decreed, "as long as there is no option for sleeping indoors the government cannot criminalize indigent, homeless people for sleeping outdoors, on public property." Reports at the time of its operation included statements from public officials that quality of life crimes associated with homelessness dropped significantly while MOES was open.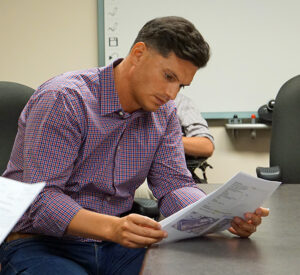 Reaching an estimated population just under 500 people, MOES was closed down early in 2020, when Stanislaus County opened the 182-bed Berberian Shelter near downtown Modesto. Many residents of MOES were left with nowhere to go.
MoCag members stressed that one of the lessons learned from MOES was that it had gotten too big. They said they favored safe sleeping sites with far fewer numbers and better management.
Condit offered to call local representatives together with MoCag in a collaborative effort to address the urgent needs of the most vulnerable of the local homeless population, which now includes a rapidly increasing percentage of elderly individuals who've been priced out of the housing market.
"We can't let the perfect be the enemy of the good," said Supervisor Condit. "We're a country of second and third chances. We need to keep trying to get this puzzle right."